From potentially one of the biggest video game releases of the decade, Cyberpunk 2077 is now on the verge of going down as one of the worst launches in the history of AAA games.
After the catastrophic launch of Cyberpunk 2077, and given that the game is practically unplayable on PlayStation 4 and Xbox One, CD Projekt RED has offered refunds and promises that the game will be fixed.
But they have lost trust from both gamers and partners alike, because it has been confirmed during the conference call with investors that Sony and Microsoft "trusted" CD Projekt RED to fix the game for last-gen consoles before the release, and that obviously didn't happen.
In a shocking turn of events, Sony is announcing that they will completely remove the game from PlayStation Store and will offer a full refund for all gamers who have purchased Cyberpunk 2077 via the PlayStation Store.
SIE strives to ensure a high level of customer satisfaction, and we will begin to offer a full refund for all gamers who have purchased Cyberpunk 2077 via PlayStation Store and want a refund. Please visit the following link to initiate the refund: https://t.co/DEZlC0LmUG.

— Ask PlayStation (@AskPlayStation) December 18, 2020
This is an unprecedented measure, never before has something like this happened with an AAA game, and even some of the games that were complete disasters on launch, like No Man's Sky and Fallout 76, were not removed from the stores.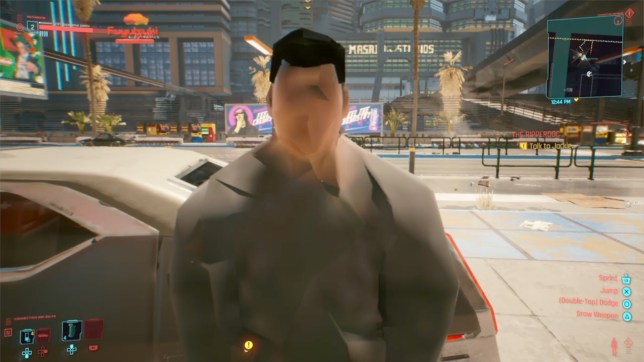 Cyberpunk 2077 performance on the last-gen consoles has been unacceptably bad (Picture: CD Projekt RED)
This is without a doubt a heavy blow to CD Projekt, a huge embarrassment and a further blow to their previously stellar reputation.
At the time of writing this article, CD Projekt RED still hasn't issued a statement to address the situation.