Destiny 2 fans who have been around since the days of the original Destiny release were excited to hear about the return of the Vault of Glass raid, as many remember fondly the days of cheesing Atheon, the final boss with a funny and memorable glitch that saw the boss jump off a ledge.
As it turns out, despite a huge portion of the community thinking it was a joke, Bungie has confirmed they won't allow such a glitch to come into play during the upcoming World First raid race, the devs announced via social media.
"We have identified an issue where players can potentially push Raid Bosses off of ledges. If players attempt to use this as a strategy during the Vault of Glass World First Raid they will be disqualified. We will provide additional information once available," the Bungie Help Twitter account posted.
Bungie's community manager confirmed this by quote tweeting the post, adding that they'll "be watching and validating teams as they approach the finish line. No funny business."
Destiny Vault of Glass Atheon glitch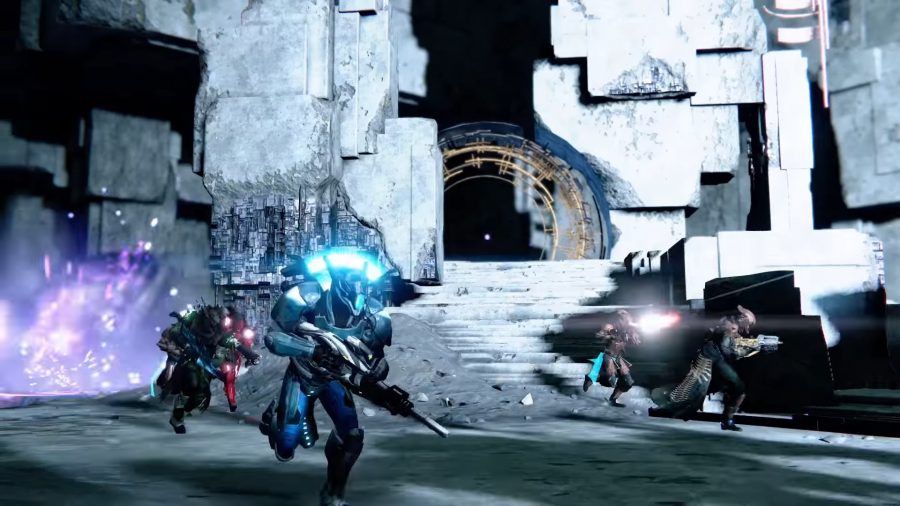 (Picture: Bungie)
For those unaware, the glitch would allow players to make Atheon, the final boss of the VoG raid, jump off a cliff, as he was programmed to dodge incoming grenade damage.
The glitch was patched up all the way back in 2014, but it had such an impact it remains a cherished memory within veteran Destiny fans.
The Destiny 2 Vault of Glass raid race will kick-off on 22nd May at 10:00am PT (6:00pm BST)
---
For more Destiny 2 news, be sure to check out our dedicated section or take a look at some of our Guides & Tutorials just below:
Weekly Updates - Destiny 2 Weekly Reset | Destiny 2 Weekly Challenges | Destiny 2 Xur Location This Week | Destiny 2 Trials of Osiris Map & Rewards This Week | Destiny 2 Lost Sector Rotation |
Upcoming Updates - Destiny 2 Season 19 Release Date | Destiny 2 The Dawning Event 2022| Destiny 2 Lightfall Release Date | Everything We Know About 'Destiny 2 The Final Shape'
Exotics, Catalyst & God Rolls - Alter of Reflection Catalyst Quest | Austringer God Roll | Calus Midi Tool God Roll | Dead Man's Tale God Roll | Fixed Odds God Roll | Hawkmoon God Roll | How To Get Come To Pass | How To Get Dawn Chorus | How To Get Omnioculus | How To Get Star-Eater Scales | Mechabre God Roll | Osteo Striga Catalyst | Riptide God Roll | Queens and Worms Quest
Game Guides - Destiny 2 Redeem Codes | How To Unlock All Subclasses | Memories of Ruin Puzzle Solution| Strikes Guide | Where To Farm Cabal | Where To Farm Fallen | Where To Farm Hive | Where To Farm Scorn | Where To Farm Vex | How To Get 100k Nightfall Score | 
Raid Guides - Master King's Fall Totem Challenge Explained |