It was a completely different experience than what Destiny 2 fans usually get from a World's First raid race, however, it maintained the excitement of those as Clan Elysium conquered the revamped Vault of Glass raid.
Unlike regular raid races, fireteams had to go through the activity two times, one with Contest Mode active, which made every encounter more difficult, and a second one after unlocking Challenge Mode, which forced squads to complete a set of specific trials on each encounter.
Saltagreppa and Elysium win Vault of Glass raid race
It wasn't an easy feat, taking a little more than four hours, but Elysium took home the gold, or rather silver, as the version of the belt awarded both honours the winners of 2021's VoG raid race and pays homages to the original fireteam that completed it in 2014.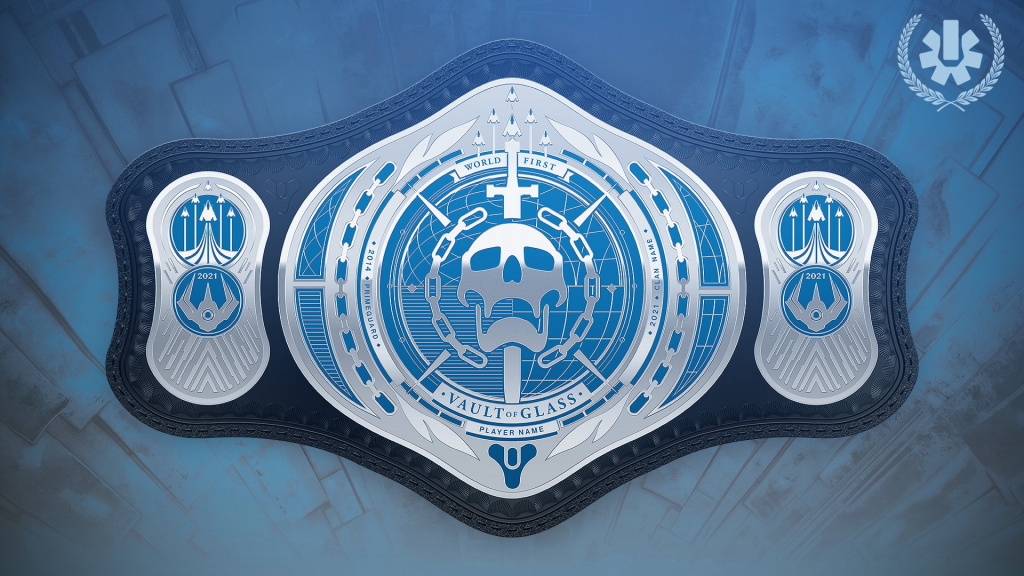 Like many, Elysium struggled with Atheon's Challenges, as the final raid boss had several to complete in order to finish the encounter successfully.
One of these challenges required that for each set of oracles that spawn in Venus/Mars, players teleported could only destroy one oracle in that set.
If it's confusing to read, imagine the level of coordination and execution needed to complete before anyone else. As such, the moment Elysium managed to overcome such convoluted hurdles the joyful shouts of excitement and celebration soon followed.
All we have to say is congratulations to Saltagreppo and the rest of Clan Elysium for conquering the returning Vault of Glass before anyone else.
For more on Destiny 2, check out our dedicated section to the game.
---
For more Destiny 2 news, be sure to check out our dedicated section or take a look at some of our Guides & Tutorials just below:
Weekly Updates - Destiny 2 Weekly Reset | Destiny 2 Weekly Challenges | Destiny 2 Xur Location This Week | Destiny 2 Trials of Osiris Map & Rewards This Week | Destiny 2 Lost Sector Rotation |
Upcoming Updates - Destiny 2 Season 19 Release Date | Destiny 2 The Dawning Event 2022| Destiny 2 Lightfall Release Date | Everything We Know About 'Destiny 2 The Final Shape'
Exotics, Catalyst & God Rolls - Alter of Reflection Catalyst Quest | Austringer God Roll | Calus Midi Tool God Roll | Dead Man's Tale God Roll | Fixed Odds God Roll | Hawkmoon God Roll | How To Get Come To Pass | How To Get Dawn Chorus | How To Get Omnioculus | How To Get Star-Eater Scales | Mechabre God Roll | Osteo Striga Catalyst | Riptide God Roll | Queens and Worms Quest
Game Guides - Destiny 2 Redeem Codes | How To Unlock All Subclasses | Memories of Ruin Puzzle Solution| Strikes Guide | Where To Farm Cabal | Where To Farm Fallen | Where To Farm Hive | Where To Farm Scorn | Where To Farm Vex | How To Get 100k Nightfall Score | 
Raid Guides - Master King's Fall Totem Challenge Explained |