Open mouth: We have a live feed of the raid race, come check it out!
After Bungie revealed plans to bring back old Destiny modes into the current landscape of Destiny 2, fans got excited at the prospect of replaying some of the most beloved content in the franchise, like the Vault of Glass raid.
The first-ever raid in the game's history, for many players, is still the pinnacle of design and gameplay in Destiny. Following months of teasing and mystery, Bungie finally gave us details regarding the return of Vault of Glass with Season 14. 
Without further ado, here's everything you need to know about the Vault of Glass raid in Destiny 2.
Destiny 2: Vault of Glass raid - Release date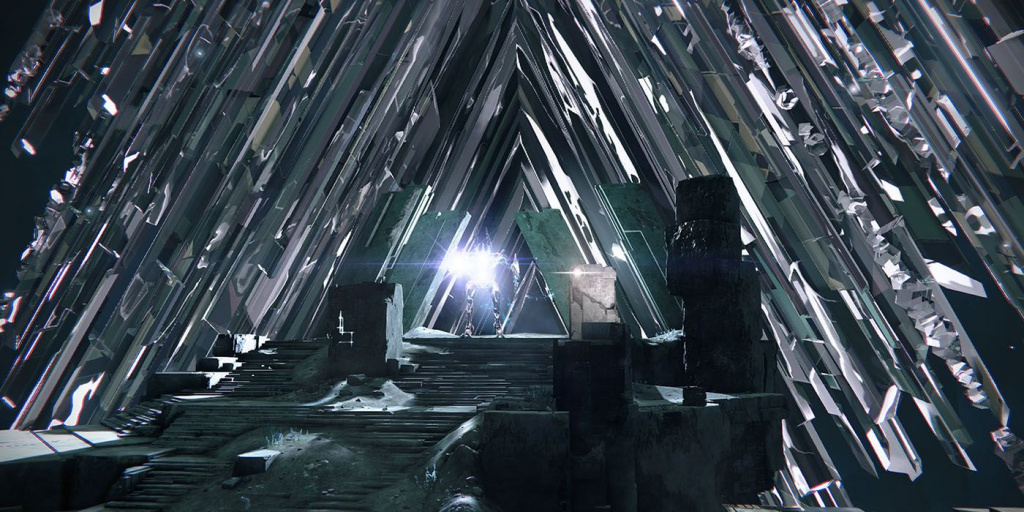 (Picture: Bungie)
The Vault of Glass raid will officially make its Destiny 2 debut this upcoming 22nd May at 10:00am PDT/6:00pm GMT.
Naturally, Bungie did not reveal the specifics of any of the changes made to the original VoG to bring it up to Destiny 2 standards, as they want users to experience everything for themselves.
Destiny 2: Vault of Glass World First raid race
As always, the community will rally on the 22nd to watch the best and most coordinated teams tackle the Vault of Glass raid, looking to become World First.
Unlike previous races, since this is a riff on a previously explored piece of content, a new set of rules are in place besides whatever changes Bungie has cooked up:
Contest Mode (Power Level advantages capped) will be available for the first 24 hours. Guardians need to be at least 1300PL.
Clearing Vault of Glass with Contest Mode active is the first step to access the new Challenge Mode in the Director and the Tempo's Edge Triumph. 
Completing Tempo's Edge, a curated list of Triumphs, in this newly unlocked Challenge Mode, will be how a fireteam crosses the World First finish line and claims their prize.
To enforce the Triumph requirements in the Challenge Mode, your team will wipe if you fail the success conditions during each encounter. 
The belt awarded to the winner will also be different, as it's a silver almost wrestling-like belt, paying homage to the original team that won the first Vault of Glass raid race in 2014, as it features the squad's name.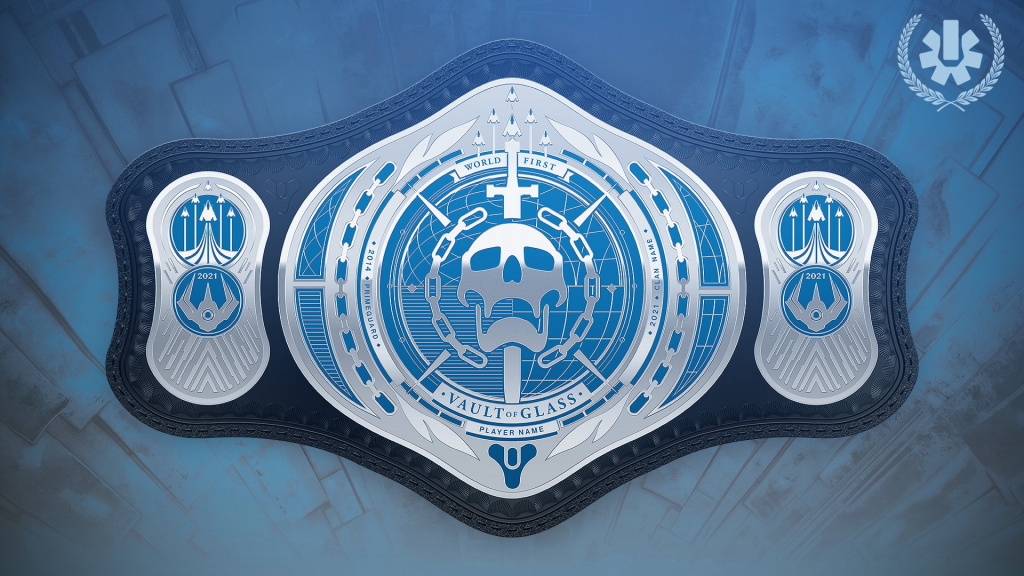 (Picture: Bungie)
There you have it! Be sure to stay tuned for more Destiny 2 updates. Remember the Guardian Games are taking place to close out Season 13. 
---
For more Destiny 2 news, be sure to check out our dedicated section or take a look at some of our Guides & Tutorials just below:
Weekly Updates - Destiny 2 Weekly Reset | Destiny 2 Weekly Challenges | Destiny 2 Xur Location This Week | Destiny 2 Trials of Osiris Map & Rewards This Week | Destiny 2 Lost Sector Rotation |
Upcoming Updates - Destiny 2 Season 19 Release Date | Destiny 2 The Dawning Event 2022| Destiny 2 Lightfall Release Date | Everything We Know About 'Destiny 2 The Final Shape'
Exotics, Catalyst & God Rolls - Alter of Reflection Catalyst Quest | Austringer God Roll | Calus Midi Tool God Roll | Dead Man's Tale God Roll | Fixed Odds God Roll | Hawkmoon God Roll | How To Get Come To Pass | How To Get Dawn Chorus | How To Get Omnioculus | How To Get Star-Eater Scales | Mechabre God Roll | Osteo Striga Catalyst | Riptide God Roll | Queens and Worms Quest
Game Guides - Destiny 2 Redeem Codes | How To Unlock All Subclasses | Memories of Ruin Puzzle Solution| Strikes Guide | Where To Farm Cabal | Where To Farm Fallen | Where To Farm Hive | Where To Farm Scorn | Where To Farm Vex | How To Get 100k Nightfall Score | 
Raid Guides - Master King's Fall Totem Challenge Explained |