The weekly reset is the one true constant in Destiny 2. Every Tuesday at 10 am PT (4 pm GMT), everything refreshes and changes, new Pinnacle rewards are available, Crucible playlists change, a new Nightfall goes live, and more. 
The reset also marks the end of any weekend activities, such as Trials of Osiris, and the departure of Xur, the elusive vendor which previously only offered exotic gear and has been transformed into a more complete trader, as he now provides some amazing Legendary gear with incredible rolls and perks.
Xur arrives every Friday and leaves on Tuesday, however, players have found a way to keep the vendor "hostage" and get everything he has to offer a couple of days early.
How to keep Xur hostage in Destiny 2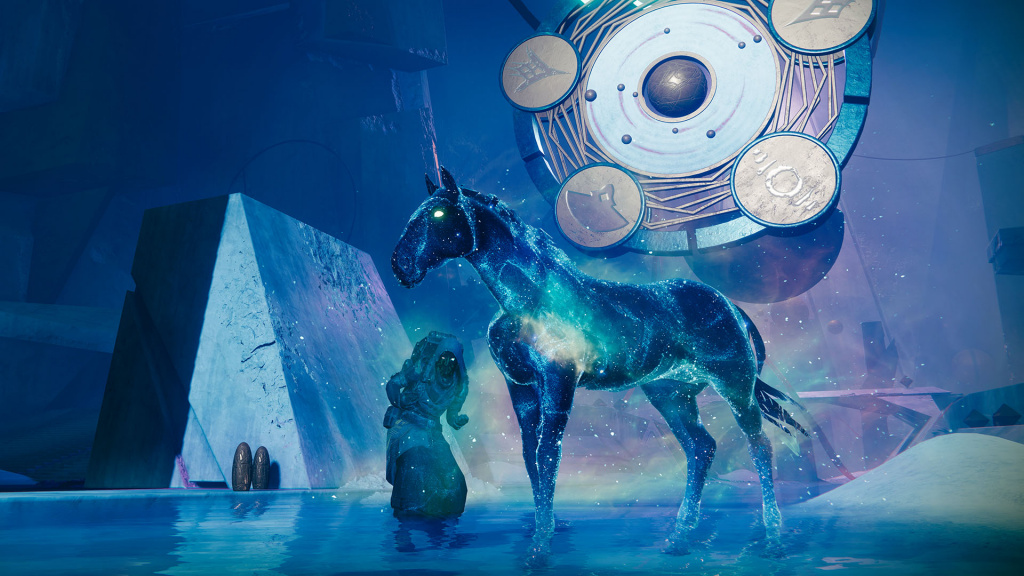 Keeping Xur hostage, a phrase coined by the community to refer to this glitch is very simple. You only need to head out to his location and stay in the game before the weekly reset happens.
After this, it'll take a few seconds but Xur's inventory will eventually refresh, giving you a look at the brand-new weapons he'll sell the following Friday.
You can then invite friends or clan members to join your game, which will make Xur spawn for them as well, even if they logged in after the weekly reset occurred. 
One thing worth mentioning about the Xur hostage glitch is that, while weapons are the same as the ones he'll offer on Friday, the rolls will be different, giving you an extra shot to find that perfect combination.
Furthermore, if a weapon doesn't change after the refresh, it means it will be offered the following Friday with the exact same perks as the previous week.
For more on all things Destiny 2, check out our dedicated section.
Featured image courtesy of Bungie.
---
For more Destiny 2 news, be sure to check out our dedicated section or take a look at some of our Guides & Tutorials just below:
Weekly Updates - Destiny 2 Weekly Reset | Destiny 2 Weekly Challenges | Destiny 2 Xur Location This Week | Destiny 2 Trials of Osiris Map & Rewards This Week | Destiny 2 Lost Sector Rotation |
Upcoming Updates - Destiny 2 Season 19 Release Date | Destiny 2 The Dawning Event 2022| Destiny 2 Lightfall Release Date | Everything We Know About 'Destiny 2 The Final Shape'
Exotics, Catalyst & God Rolls - Alter of Reflection Catalyst Quest | Austringer God Roll | Calus Midi Tool God Roll | Dead Man's Tale God Roll | Fixed Odds God Roll | Hawkmoon God Roll | How To Get Come To Pass | How To Get Dawn Chorus | How To Get Omnioculus | How To Get Star-Eater Scales | Mechabre God Roll | Osteo Striga Catalyst | Riptide God Roll | Queens and Worms Quest
Game Guides - Destiny 2 Redeem Codes | How To Unlock All Subclasses | Memories of Ruin Puzzle Solution| Strikes Guide | Where To Farm Cabal | Where To Farm Fallen | Where To Farm Hive | Where To Farm Scorn | Where To Farm Vex | How To Get 100k Nightfall Score | 
Raid Guides - Master King's Fall Totem Challenge Explained |