Season 15 of Destiny 2 is finally here, officially called Season of the Lost, bringing a brand-new season pass for players to grind and serving as a prelude for the upcoming The Witch Queen expansion, it's one players will not want to miss.
To make things even easier for Guardians, they'll now be able to group up with friends in Bungie's free-to-play action MMO thanks to crossplay, which has now gone live with the start of Season of the Lost.
A feature many fans have been asked for years, crossplay underwent a quick beta period during Season 14, and is here to stay, marking an important step forward in Destiny 2's longevity.
With all that being said, let's take a look at everything you need to know about crossplay in Destiny 2.
Destiny 2 crossplay - How to enable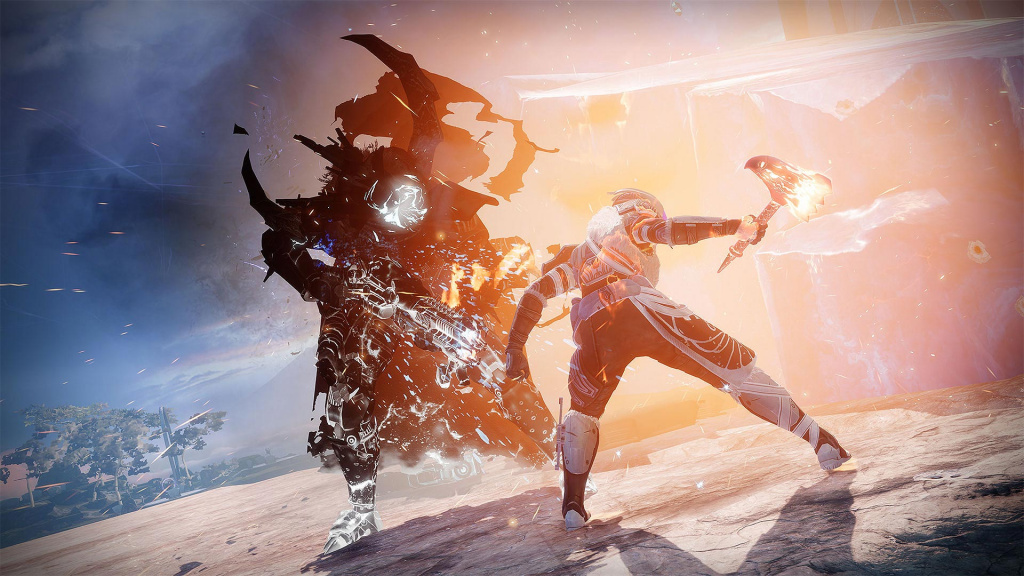 First thing to note is that once you login into Destiny 2 with the start of Season of the Lost, you'll receive a notification indicating that a unique name alongside four digits has been automatically created to smooth the crossplay process.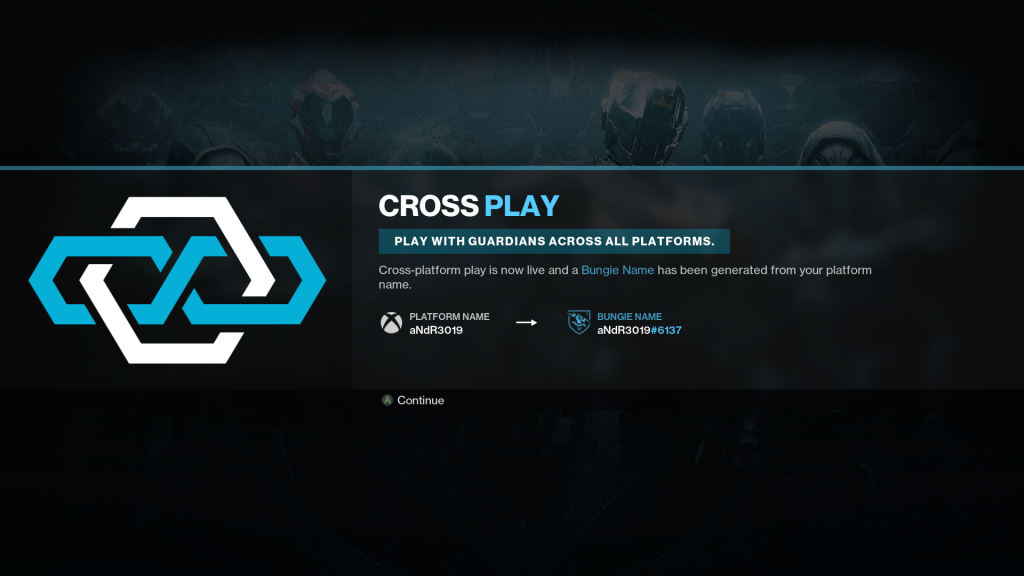 At the moment, it's not possible to edit your Bungie name, but the devs have mentioned this feature will come with a future update.
How to add friends
So, with the process being set up automatically, you're wondering, how to add friends from another platform? Well, that's rather simple as well, as you can do it both in-game or from Bungie's site.
Adding friends in-game
The easiest method is doing so directly from Destiny 2. Simply open the directory and go to the roster tab, head down to manage invites, and input the Bungie name (the one with the four digits at the end) of the friend you want to add, and it should pop up. 
Adding friends from Bungie.net
Go into your account settings on Bungie.net by clicking here and select 'Import friends.' This will allow you to sync up your friends lists from services such as Xbox Live, PSN, and Steam.
Does it support voice chat?
At the moment, it does not, sadly. Bungie is working on implementing an in-game voice chat soon, however, as they didn't want to further delay crossplay, it's a feature that's not yet available. But hey, there's always Discord, right?
Can console play with PC?
The answer is yes, but there's a bit of a restriction in place.
Competitive modes like Gambit and Crucible will have dedicated console and PC playlists. If a console and PC players group up, they'll be put in the PC-only playlist. Trials of Osiris requires all players to have crossplay enabled.
For the rest of the PvE content, all players will share the same pool, regardless of console. 
Destiny 2 crossplay - How to disable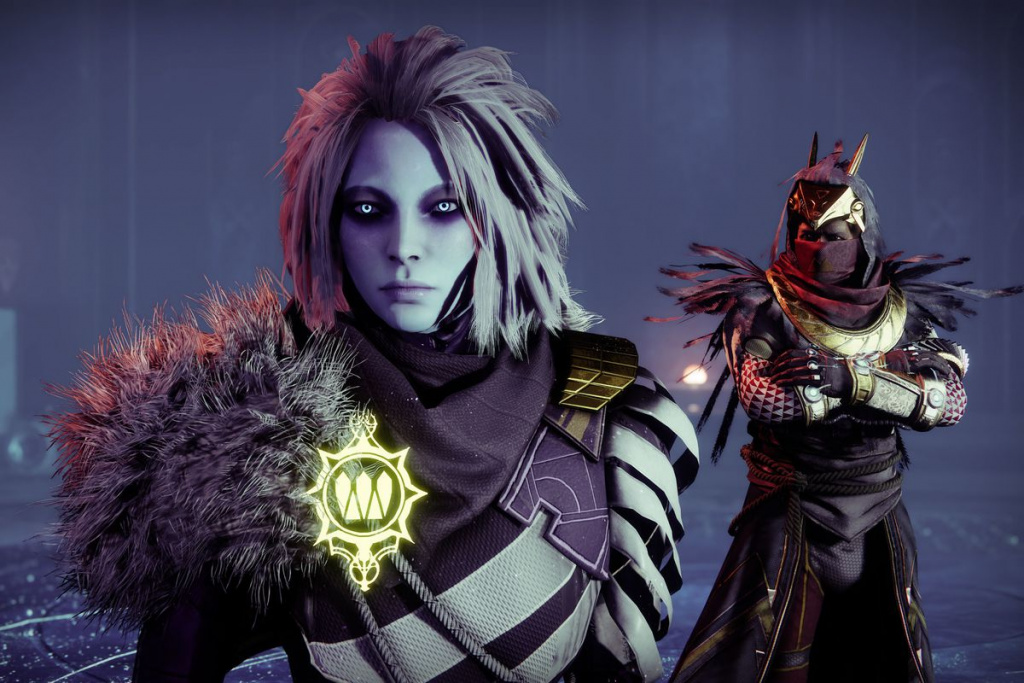 If you want to disable crossplay, follow these steps. Note: only console players can opt-out.
PlayStation: Players will have the option to opt-out of cross-play from the in-game settings menu.
Xbox: Players can disable cross-play by adjusting the settings of their Xbox console:

Navigate to Settings > General
Online Safety & Family
Privacy & Online Safety
Xbox Privacy
View Details and Customize
Communication and Multiplayer
Set "You can join cross-network play" to "Block"
There you have it! For a more dedicated FAQ regarding crossplay, check out Bungie's helpful guide right here.
For more on all things Destiny 2, check out our dedicated section filled with news, guides, and more. 
---
For more Destiny 2 news, be sure to check out our dedicated section or take a look at some of our Guides & Tutorials just below:
Weekly Updates - Destiny 2 Weekly Reset | Destiny 2 Weekly Challenges | Destiny 2 Xur Location This Week | Destiny 2 Trials of Osiris Map & Rewards This Week | Destiny 2 Lost Sector Rotation |
Upcoming Updates - Destiny 2 Season 19 Release Date | Destiny 2 The Dawning Event 2022| Destiny 2 Lightfall Release Date | Everything We Know About 'Destiny 2 The Final Shape'
Exotics, Catalyst & God Rolls - Alter of Reflection Catalyst Quest | Austringer God Roll | Calus Midi Tool God Roll | Dead Man's Tale God Roll | Fixed Odds God Roll | Hawkmoon God Roll | How To Get Come To Pass | How To Get Dawn Chorus | How To Get Omnioculus | How To Get Star-Eater Scales | Mechabre God Roll | Osteo Striga Catalyst | Riptide God Roll | Queens and Worms Quest
Game Guides - Destiny 2 Redeem Codes | How To Unlock All Subclasses | Memories of Ruin Puzzle Solution| Strikes Guide | Where To Farm Cabal | Where To Farm Fallen | Where To Farm Hive | Where To Farm Scorn | Where To Farm Vex | How To Get 100k Nightfall Score | 
Raid Guides - Master King's Fall Totem Challenge Explained |