Destiny 2 developers, Bungie, is known for incentivising players that are diligent when it comes to quest completion, with rewards that extend far beyond what they usually promise. 
Oftentimes they are simple cosmetic bonuses, yet these are enough for players looking to show off their accomplishments in-game with an added bit of extra flair. 
This time, players that logged into Destiny 2 on 3rd March noticed that the H.E.L.M held a special reward for them, the Centerfire exotic ship.
Here's everything you need to know about it, including how do you get it.
Centerfire exotic ship - How to get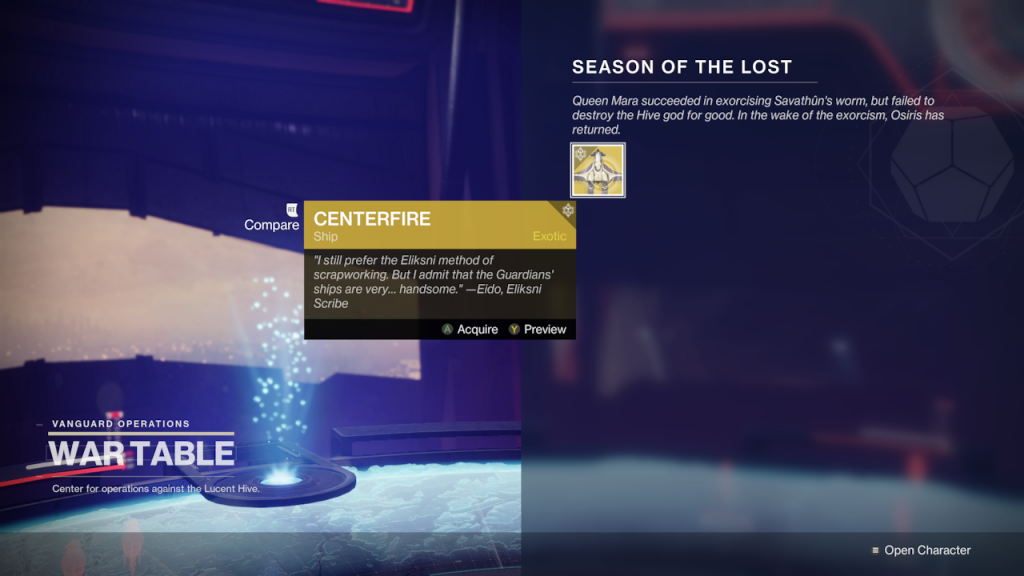 If the Centerfire exotic ship is showing for you, that means you completed the Season of the Lost seasonal quest. This mission saw you travel to the Ascendant Plane and recover Mara Sov's lost Techeuns in order to perform Savathun's exorcism. 
It all culminated with the final mission of Season of the Lost, with Xivu Arath's forces trying to stop the ritual from taking place in an unsuccessful bid. 
Two weeks after Season 15 ended, players who took part in the exorcism of Savathun's worm can now get their hands on the Centerfire exotic ship as a reward.
Sadly if you missed out on completing the Season of the Lost weekly quest, there doesn't seem to be a way for you to get your hands on this exotic ship. 
There may be a slim chance down the line that it'll show up on the Destiny 2 store where you can buy cosmetics for Silver (using real-life currency) or Bright Dust.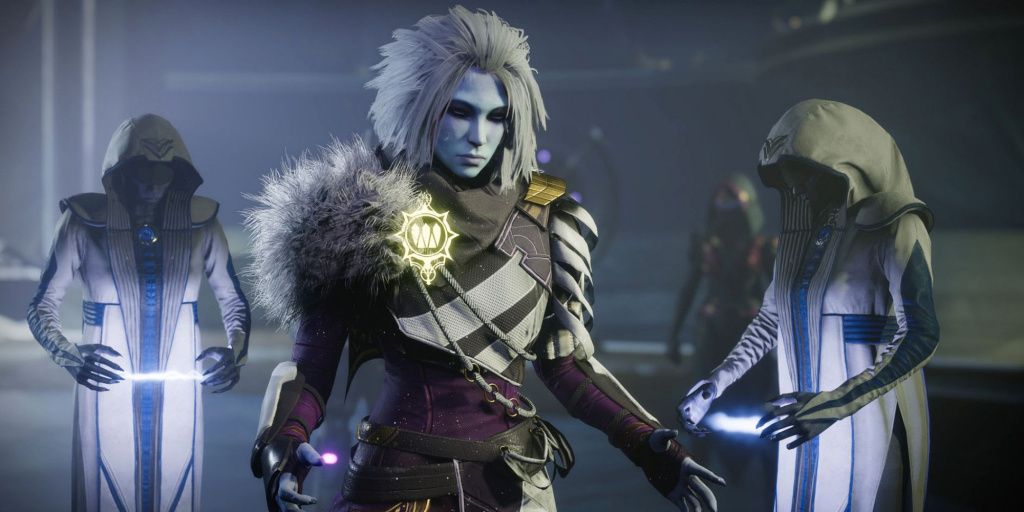 The collections tab specifies that the Centerfire exotic ship can only be acquired by completing Season of the Lost ritual activities so even the chance of getting it to show up on the store is a slim one at that.
A huge part of the allure of certain cosmetics in Destiny 2 is their rarity. Whether those are raids exclusive shaders or seasonal ships. It triggers the controversial FOMO (fear of missing out for some), but making them widely available would rob those cosmetics of their charm. 
Don't beat yourself up about it if you can't get your hands on it, as Season of the Risen will feature its own slew of exclusive cosmetics that can be acquired via gameplay, including season pass exclusive sparrows, Ghosts, ships, and more. 
Featured image courtesy of Bungie.