Destiny 2 players are running around each location trying to find all the necessary ingredients to bake sweet treats for their favourite NPCs as The Dawning Christmas event has kicked off, bringing with it exclusive rewards. 
From Null Taste, which requires you to deal final blows with Void damage, to Taken Butter, which tasks you with killing Taken, there are all sorts of ways Guardians can get their hands on Dawning ingredients.
One of the most elusive components is Chitin Powder, which is needed to bake Bright-Dusted Snowballs for Tess Everis and Eteric Coldsnaps for Variks.
Where to find Chitin Powder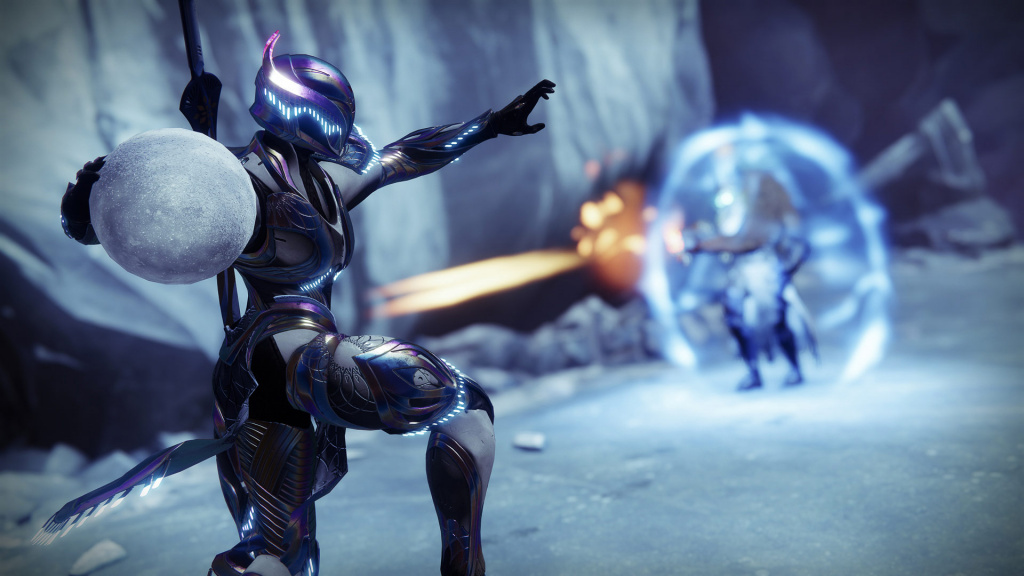 Chitin Powder is a random drop from slaying Hive enemies.
The best option you got for farming kills is on the Moon, any Lost Sector within it will spawn Hive enemies, furthermore, you have the option to do the Altar of Sorrow activity, which spawns the most Hive enemies out of any free activity in the Destiny 2 sandbox.
As we've mentioned, since you don't need to get final blows with a specific kind of damage, you can pair your Hive farm with one that requires you to slay enemies with a specific type of damage, such as Void, Solar, or Arc.
And that's it! We hope this quick guide was useful for your Chitin Powder grind and get your hands on all the sweet rewards The Dawning has in store for you, including weapons, ships, and more.
Remember that you have until 4th January to get everything done before Eva Levante packs up her oven and she says goodbye until December 2022.
For more on all things Destiny 2, check out our dedicated section.
Featured image courtesy of Bungie.
---
For more Destiny 2 news, be sure to check out our dedicated section or take a look at some of our Guides & Tutorials just below:
Weekly Updates - Destiny 2 Weekly Reset | Destiny 2 Weekly Challenges | Destiny 2 Xur Location This Week | Destiny 2 Trials of Osiris Map & Rewards This Week | Destiny 2 Lost Sector Rotation |
Upcoming Updates - Destiny 2 Season 19 Release Date | Destiny 2 The Dawning Event 2022| Destiny 2 Lightfall Release Date | Everything We Know About 'Destiny 2 The Final Shape'
Exotics, Catalyst & God Rolls - Alter of Reflection Catalyst Quest | Austringer God Roll | Calus Midi Tool God Roll | Dead Man's Tale God Roll | Fixed Odds God Roll | Hawkmoon God Roll | How To Get Come To Pass | How To Get Dawn Chorus | How To Get Omnioculus | How To Get Star-Eater Scales | Mechabre God Roll | Osteo Striga Catalyst | Riptide God Roll | Queens and Worms Quest
Game Guides - Destiny 2 Redeem Codes | How To Unlock All Subclasses | Memories of Ruin Puzzle Solution| Strikes Guide | Where To Farm Cabal | Where To Farm Fallen | Where To Farm Hive | Where To Farm Scorn | Where To Farm Vex | How To Get 100k Nightfall Score | 
Raid Guides - Master King's Fall Totem Challenge Explained |