Bungie always tries to reward the Destiny 2 community with free cosmetics and events to keep it engaged with the action MMO, and the newest Crushed Gamma emblem is the latest example. As explained in the latest Bungie blog post, the devs have cooked up this new free-to-claim cosmetic after two Destiny 2 communities based on Reddit came together to illustrate the looter shooter on the famed /r/place board.
If you don't know what /r/place is, it's essentially a unique Reddit board in which any user can place a single-pixel anywhere on the screen. Naturally, coming up with entire works of art requires an incredible amount of coordination. Both r/DTG and r/Destiny2 managed to create multiple images to pay homage to Bungie's franchise, including renditions of Telesto, Ace of Spades, a Ghost, the Traveler, and more. 
Crushed Gamma emblem in Destiny 2 - How to unlock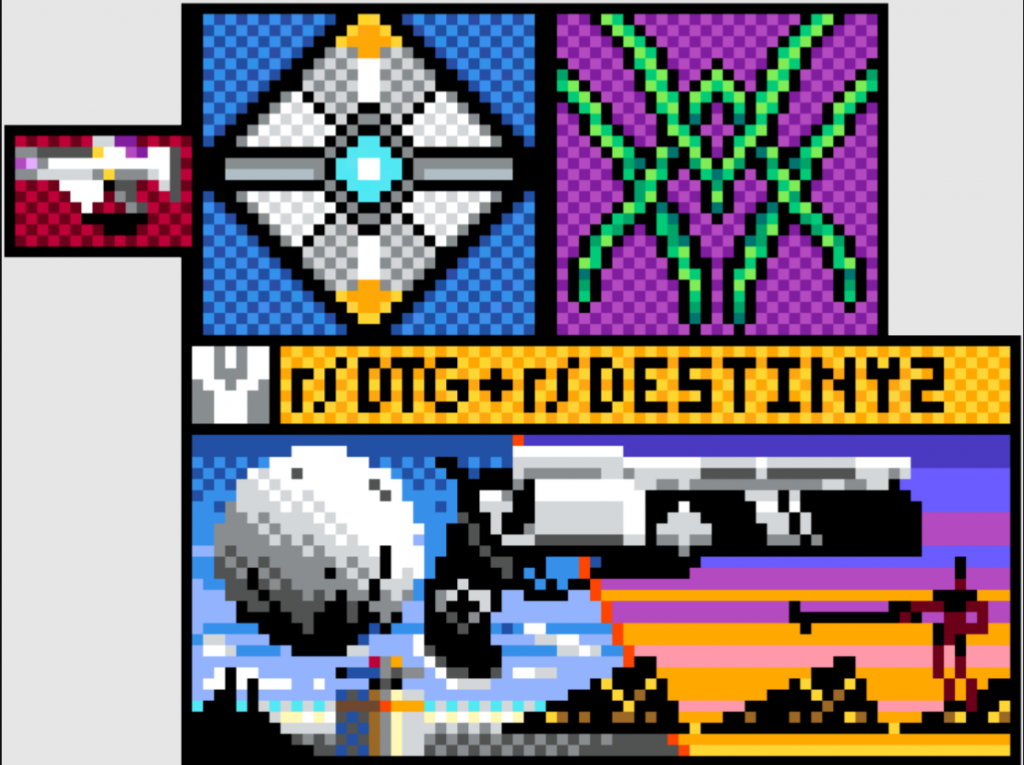 Players are not required to participate in the /r/place board experiment. Simply redeem a single code and the emblem should pop up in their in-game inventories. 
"Cheers to all who contributed over the weekend, and thanks for yet another year of fond memories to look back on whenever we reminisce about Telesto and its resiliency," the devs stated in the blog post.
How to redeem code for Crushed Gamma emblem in Destiny 2
Follow the steps down below to do so:
Copy the code D97-YCX-7JK and go to the official Bungie Code Redemption website.
Login to your account and paste your code into the section.
Click on the Redeem button to claim your free reward.
Upon completing the listed steps, the Crushed Gamma emblem should be in your inventory. Do note that if you are logged into Destiny 2 at the time of unlocking, you may need to log out and back in again for the rewards to appear.
If you're an emblem collector, be sure to not miss out on this one. There's no expiration date for claiming the rewards, however, it's best to redeem it as soon as possible as Bungie may remove the emblem without giving notice.

For more on Destiny 2, please make sure to check our dedicated section full of developer news, game guides, title updates, and more.
Featured image courtesy of Bungie.