The Witch Queen has finally arrived, with Destiny 2 players already enjoying everything the most anticipated expansion in franchise history brings to the table. 
Those that forked the extra cash needed for the Deluxe Edition of the expansion have also eagerly awaited to use some of the additional content they are entitled to, namely the Osteo Striga exotic SMG.
It seems that Bungie may have confused some users regarding the delivery method of the weapon and its availability to players, regardless of whether they own the Deluxe Edition or not.
Let's clear some misconceptions about the Osteo Striga exotic SMG.
Can you get the Osteo Striga SMG without the Deluxe Edition?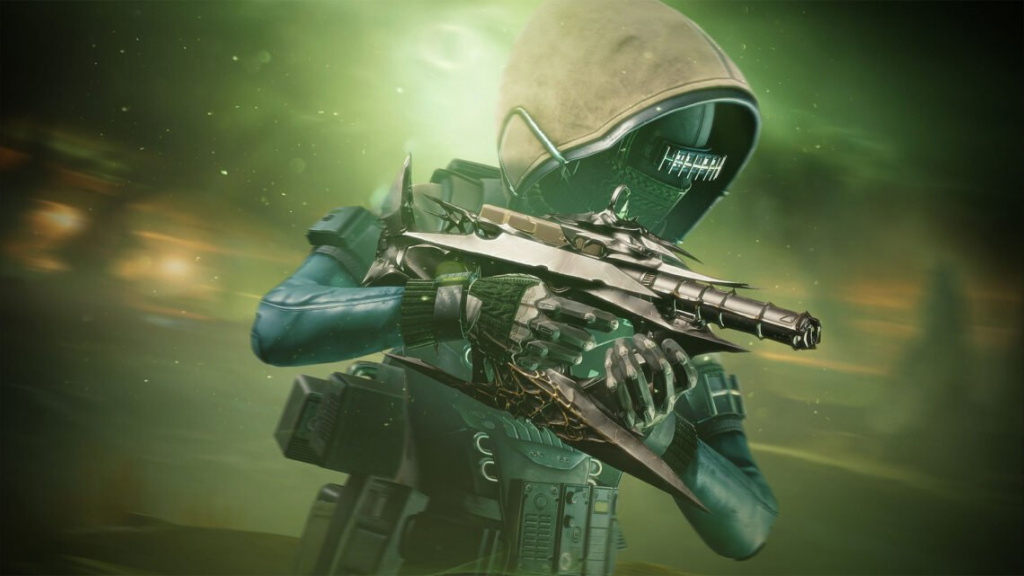 The answer is no, you can't and won't have access to the Osteo Striga exotic SMG throughout Season of the Risen, which ends in May. 
There are plenty of reports suggesting players who bought the Deluxe Edition will have immediate access to the SMG, meanwhile, those that didn't can craft it via the Enclave. This is not the case, which leads us to our next question.
How do you get the Osteo Striga SMG?
The answer is relatively simple and requires you to finish The Witch Queen campaign, either on Normal or Legendary, doesn't matter.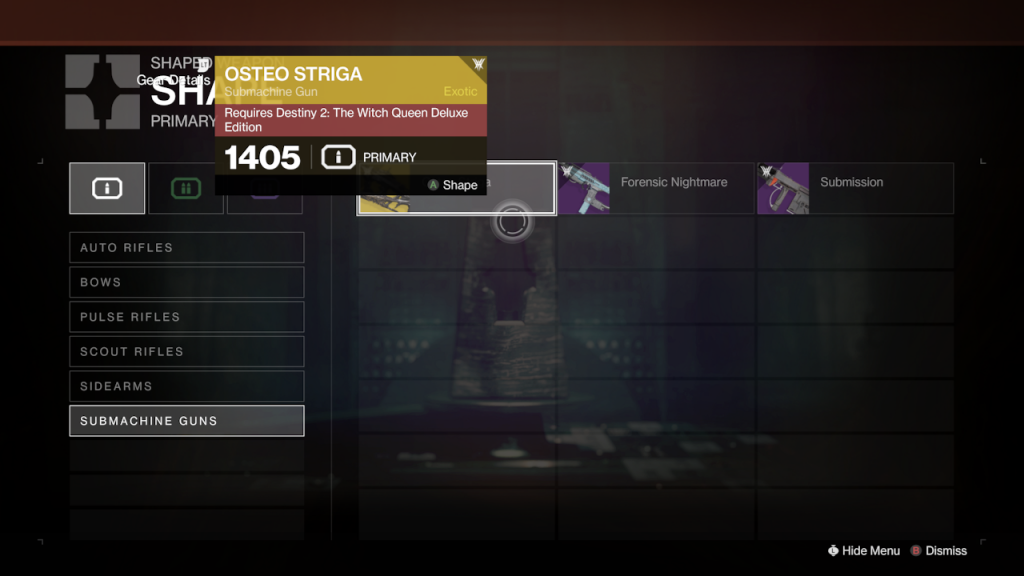 Once you finish the story, head to the Enclave and look for the Osteo Striga pattern which now should be craftable. You'll need the following ingredients to do so: 
7 Resonant Alloy
15,000 Glimmer
2,375 Neutral Element
1 Ascendant Alloy
70 Ruinous Element
Most of these will become easily obtainable throughout the campaign, especially if you focus on extracting the essence of weapons with Deepsight Resonance. 
To reiterate, the only way for players that didn't purchase the Deluxe Edition of The Witch Queen to get their hands on the Osteo Striga SMG is to wait until next season.
A similar case saw the No Time To Explain exotic Pulse Rifle be exclusive to Deluxe Edition Beyond Light owners when the expansion launched, with users having to finish the campaign before getting their hands on the Exo Stranger's iconic gun. A season later, NTTE became available for those that finished the campaign.
Featured image courtesy of Bungie.
---
For more Destiny 2 news, be sure to check out our dedicated section or take a look at some of our Guides & Tutorials just below:
Weekly Updates - Destiny 2 Weekly Reset | Destiny 2 Weekly Challenges | Destiny 2 Xur Location This Week | Destiny 2 Trials of Osiris Map & Rewards This Week | Destiny 2 Lost Sector Rotation |
Upcoming Updates - Destiny 2 Season 19 Release Date | Destiny 2 The Dawning Event 2022| Destiny 2 Lightfall Release Date | Everything We Know About 'Destiny 2 The Final Shape'
Exotics, Catalyst & God Rolls - Alter of Reflection Catalyst Quest | Austringer God Roll | Calus Midi Tool God Roll | Dead Man's Tale God Roll | Fixed Odds God Roll | Hawkmoon God Roll | How To Get Come To Pass | How To Get Dawn Chorus | How To Get Omnioculus | How To Get Star-Eater Scales | Mechabre God Roll | Osteo Striga Catalyst | Riptide God Roll | Queens and Worms Quest
Game Guides - Destiny 2 Redeem Codes | How To Unlock All Subclasses | Memories of Ruin Puzzle Solution| Strikes Guide | Where To Farm Cabal | Where To Farm Fallen | Where To Farm Hive | Where To Farm Scorn | Where To Farm Vex | How To Get 100k Nightfall Score | 
Raid Guides - Master King's Fall Totem Challenge Explained |