As we are less than two months away from
The International 10
, the most important
Dota 2
event in the world, a new controversial situation has arisen regarding the Swedish government as its sports federation
decided not to consider esports as an official sport discipline
.
However, before the press release by Valve on 21st June, there were already some reports in regards to this matter, after members of Alliance, a renowned European esports organization, predicted this situation would occur sooner rather than later, after facing issues with the visas of their players.
The first reports of this came on the 20th thanks to Maria "Inverno" Gunina, Alliance's manager, who commented via Twitter that the teams would have "special conditions" for them to be granted visas and to be able to enter Sweden.
Очень много суетÑ‹ по поводу виз в ШвециÑŽ и прочего. Бесполезно чекать сайтÑ‹ консульств. Очевидно, как и в случае с Сингапуром, для участников турнира будут особенные условия. Без этих условий никого в страну пускать не должны – даже тех, кому не нужны визы

— Marie Gunina (@gunina_ok) June 20, 2021
"There is a lot of fuss over visas for Sweden and other things. It is useless to consult the websites of the consulate. Obviously, as in the case of Singapore, there will be special conditions for tournament participants. Without these conditions, no one should be allowed to enter the country, not even those who do not need a visa," she wrote.
Despite these unfavourable conditions for teams outside of Europe, there was a glimmer of hope in the fact that The International 10 is a sporting event and this could allow players to obtain visas more easily. Unfortunately, things would not be that simple.
In the words of Jonathan "Loda" Berg, winner of The International 2013 and current CEO of Alliance in a now-deleted tweet, "the Swedish government never responded to Valve about special visas for players," with Loda also taking shots on the recent government crisis, while questioning who is now in power in Sweden.
To that must be added his comments about the support of the Stockholm city government and its main politicians, on having the event on the Avicii Arena, which also makes it hard to understand the decisions of the Swedish Sports Federation.
Incredibly disappointing to see that Sweden is not doing what it needs to do to host the biggest esports event in the world.

The government obviously can't grasp what they are losing out on here. Now you know why our government literally lost the vote of confidence today! https://t.co/Vilu5Y5u9S

— Jonathan "Loda" Berg (@LodaBerg) June 21, 2021
As many players and teams started showing their concerns over Sweden's determination to (not) hold the event, the situation in which an event of such magnitude is affected due to these decisions seems drastic but not unexpected since something similar happened with the Six Invitational 2021, which was postponed for a couple of months due to the COVID-19 pandemic.
However, it is surprising to see a decision like this coming from a country where the roots of many esports competitions, like Counter-Strike, started to grow, home of one of the biggest gaming communities in the world, and with the infrastructure to hold a competition of that calibre, just comes to show how a group of people with power doesn't take esports seriously, despite being one of the most prolific entertainment industries in recent years.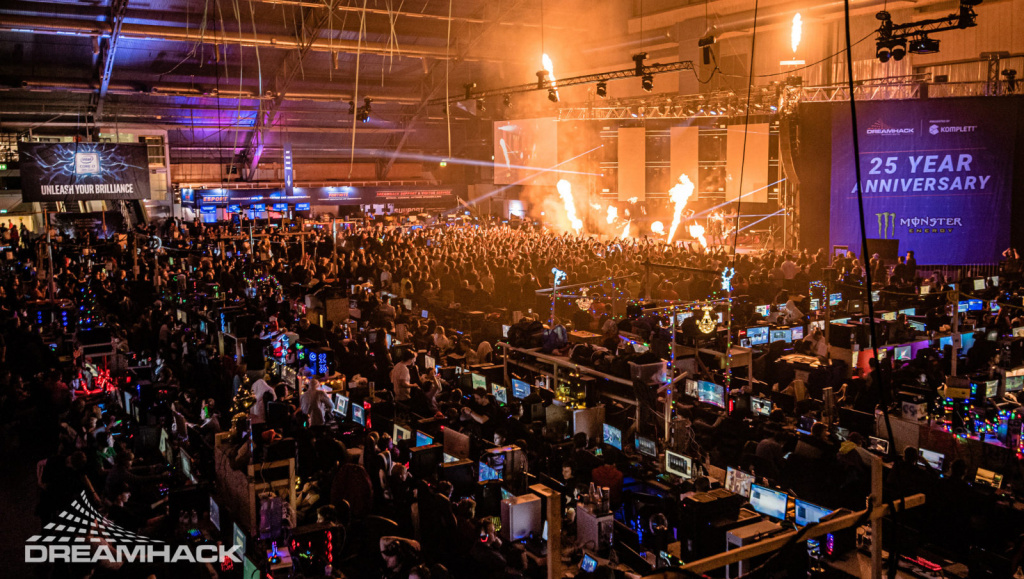 (Picture: Dreamhack)
Besides, this situation is very common at least in western countries, but for now, it's just a matter of time and dialogue to start making some changes. For now, we wait for Valve to solve this situation and finally for one of the biggest and most anticipated esports events of 2021 to take place, after what seems like an eternal wait.