Earlier in January 2021, we
reported
that a new anti-cheat and reputation system for Dota 2, called Overwatch (just like in CS:GO) will be making its way to the game. In the early hours of the morning on 28th January, Valve unleashed the Overwatch system to the detriment of Dota 2 cheaters and bad actors everywhere.
Dota 2 Overwatch: How does it work?
The Dota 2 Overwatch anti-cheat system works much like the one found in CS:GO. It is a powerful tool to help the Dota 2 community regulate negative behaviour amongst its ranks.
The Dota 2 Overwatch system allows members of the community who are in good standing to "verify the validity of reports" which flags disruptive actions in matches.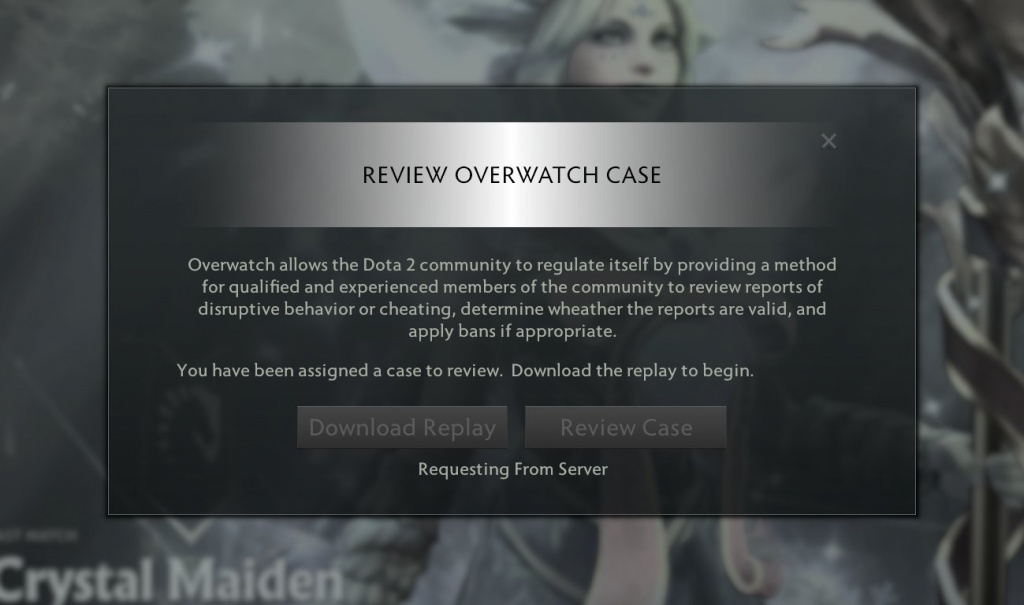 (Picture: Valve)
Players who are eligible for the Dota 2 Overwatch system will occasionally get a notification below their profile pictures, stating they have a case to review.
After you've reviewed a replay of a match which has been reported for suspicious behaviour by players, reviewers will be able to choose from the following three options:
Guilty
Not Guilty
Insufficient Evidence
The Dota 2 Overwatch system is also based on reputation. Basically, reviewers will earn an accuracy score for their efforts. Those who falsy claim Guilty will receive lower scores, eventually locking them out of the process.
The Overwatch system will focus on 2 elements:
Cheating: Use of unauthorized scripts and hacking tools, to have an advantage within a match.

Griefing: Feeding, skill abuse, and harassing of other players within a match.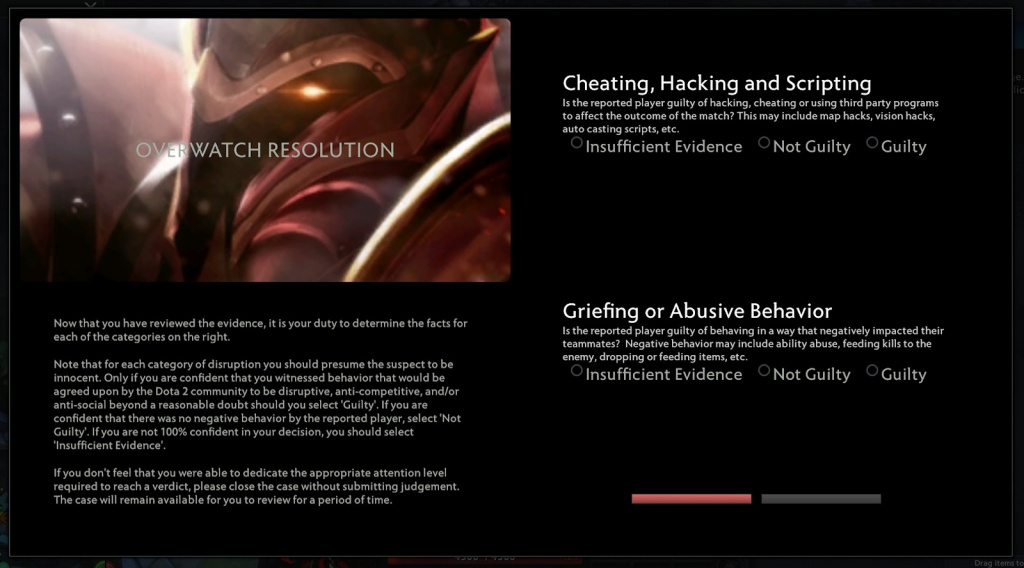 (Picture: Valve)
Valve also explained in a new blog post how they will enable a growing number of accounts for participation in the Dota 2 Overwatch system "over the next week or so".
This means you might not see reports for your review even if you are in good standing right now.
Dota 2 reporting & communication bans
Players can now report others directly via the match scoreboard. All you need to do is click on the flag next to their hero portrait to report a player.
This will help the Dota 2 Overwatch system, placing markers in the match to help out reviewers. The more reports filed, the more evidence reviewers will have.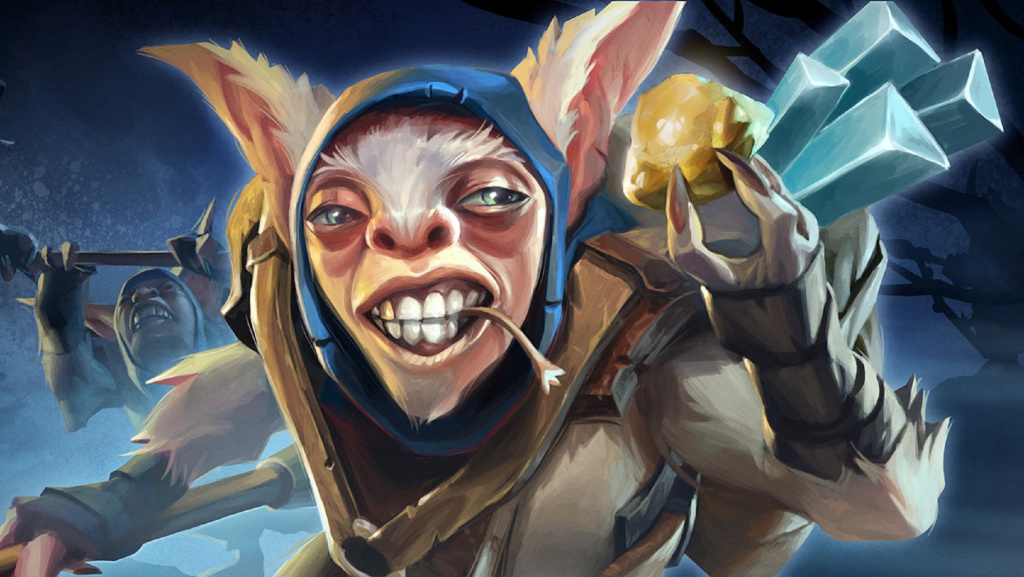 (Picture: Valve)
Communication reports are separate from Overwatch reports. Instead of preventing users from using voice chat or typing during a match, however, communication bans will now mute the player. This allows for others to unmute a chat-banned teammate if they so choose.
With the new Dota 2 Overwatch system, as well as changes to reporting players for offences, and the communication ban update, Valve is showing they are taking the integrity of Dota 2 matches very seriously.