There are plenty of locations in Elden Ring that players will have no idea exist until they're told or they see it somewhere online. Each region in the Lands Between has locations like these but Caelid might have a few more, seeing as the region is so dangerous and vast. The Abandoned Cave is one such location Elden Ring players will need some help with. 
Even if you've found the Abandoned Cave, you might still some help navigating it and the scarlet rot that surrounds it. For a full explanation on how to find the Abandoned Cave and how to complete the quest inside, check out the Elden Ring guide below. 
Finding & completing the Abandoned Cave in Elden Ring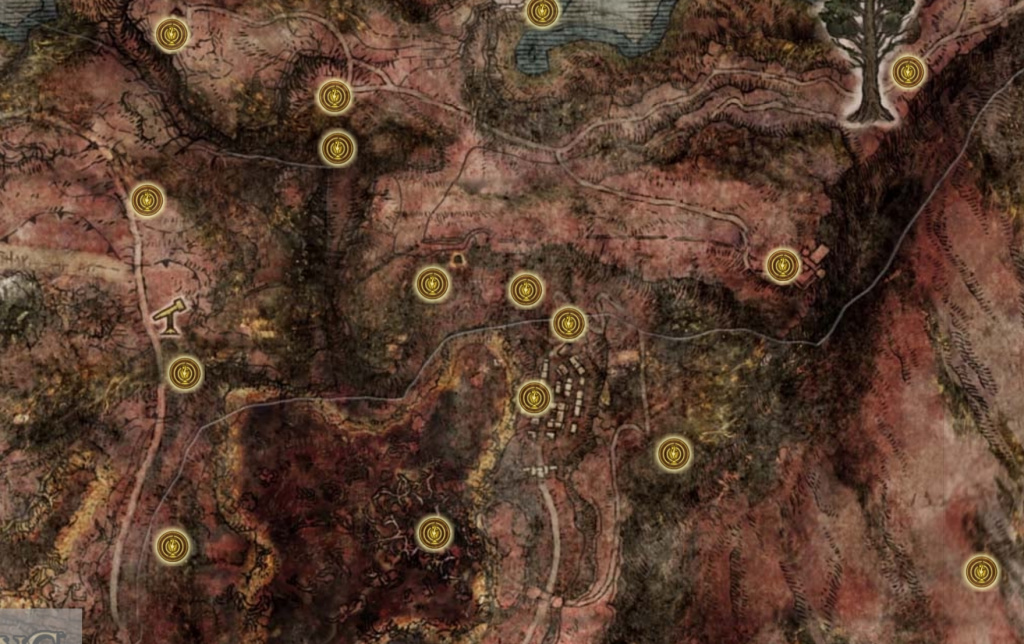 To find the Abandoned Cave, you need to fast travel to the Site of Grace just south of the telescope on the map. Alternatively, you can also fast travel to the Sellia Crystal Tunnel Site of Grace. The Abandoned Cave is found in between these two Sites of Grace, in the blackish divet you see on the map. You'll have to descend some cliffs and roots to get to the bottom of this ravine. 
Once you find the Abandoned Cave, you can head inside and discover the Site of Grace to have a fast travel point. Drop into the scarlet rot pool and then dodge the fountain of scarlet rot that will spew liquid at you. If you want to reach the area's boss the quickest way, take a left at this fountain and then go down right. 
From here, keep on the right side until you walk up a small slope. There will be mist ahead of here, signalling the boss' area. 
The boss' in the Abandoned Cave are the Cleanrot Knights. One holds a Sickle weapon and one holds a Spear. Both can spit scarlet rot at you, so it's worth using a summons so they can be a distraction for the Knights while you deal damage to either of them. 
You want to kill the Cleanrot Knights as quickly as possible so there's less of a chance you can die to scarlet rot. Focus on one at a time while your summons is alive and try to at least get one down to less than half health. 
Once that's done, you can begin to alternate between the two. Eliminate the weak one first and then you have a straight one on one with the last. 
If you manage to beat the Cleanrot Knights, you'll earn the Gold Scarab Talisman as a reward as well as 7,000 Runes. The Talisman increases Runes gained from fallen enemies.
Featured image courtesy of FromSoftware.