No matter which of the 10 unique classes you start out with, Elden Ring is a brutally challenging experience, with several mechanics to study if you want to survive the Lands Between. Of particular interest are Ashes of War, which can change the tide of battle.
The Ashes of War is a particular piece of weaponry that you can find all over the realm of Lands Between and will grant you special powers and abilities that will be helpful in your adventures.
There are over 60 different Ashes of War in Elden Ring but we already scouted all of them and came up with our favourite ones, so keep reading to find the ones that will help you out the most.
Top five Ashes of War in Elden Ring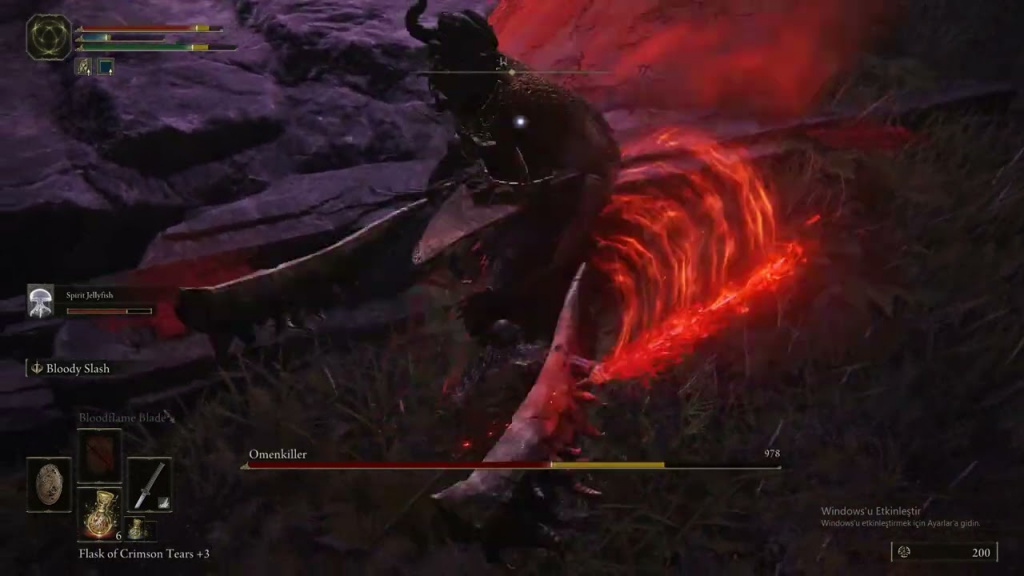 We will cut straight to the chase and present to you our top five of the best Ashes of War in Elden Ring:
Carian Greatsword
The Ash of War: Carian Greatsword creates a wrap around your weapons made of pure magic creating a gigantic sword to bash your opponent with it.
Storm Blade
The Ash of War: Storm Blade creates a whirlwind every time you slash with your sword that pushes and damages enemies in the process.
Bloody Slash
The Ash of War: Bloody Slash creates a hefty slice with blood that takes some mana and health from you but it will take a bigger toll on your opponents even one-downing weaker enemies.
Gravitas
The Ash of War: Gravitas is another fan favourite among the community because it creates a pulsing explosion when you spike your sword into the ground severely damaging nearby enemies and pulling the survivors closer to you for a final blow.
Glintblade Phalanx
The Ash of War: Glintblade Phalanx is probably the most searched ash in Elden Ring right now as it creates five spiritual daggers that hover around you and it can attack enemies even from your blindspots.
How to find the Ash of War: Glitblade Phalanx in Elden Ring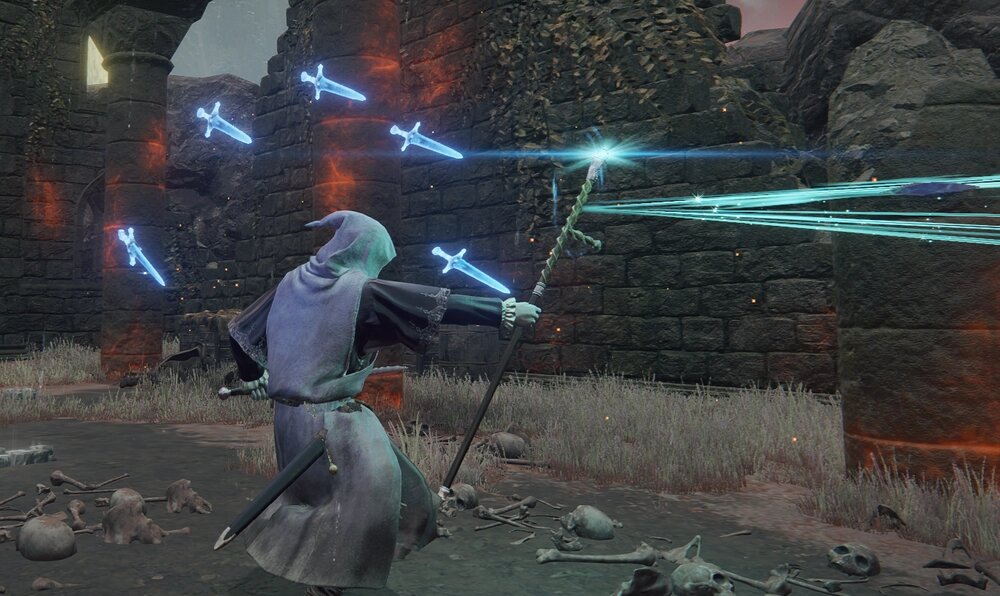 As we already mentioned, the Ash of War: Glintblade Phalanx is one of the most searched weapons right now in Elden Ring but we are kind allies in your quest so we will tell you exactly how to get it early in the game:
Grab the Royal House Scroll on top of a building in the eastern part of Waypoint Ruins
Give the scroll to the Sorceress Sellen in the Waypoint Ruins Cellar
Pay 2,500 Runes to unlock the Ash of War: Glintblade Phalanx
If you need a visual aid to find all these places we recommend you to check the following video guide that follows these exact steps:
Feature image courtesy of FromSoftware Inc.