Elden Ring features a range of diverse yet incredibly hard bosses and mini-bosses that will challenge players who dare to face them. Knowing who you'll be pitted against is one aspect of the battle; however, it is tricky to determine how to beat them.
The Stonedigger Troll presents an interesting battle as its relentless AoE attacks and massive damage dealt can frustrate new and veteran players. This guide will explain where to find the Stonedigger Troll and how to defeat the boss in Elden RIng.
Stonedigger Troll boss location in Elden Ring
The Stonedigger Troll can be found in two different locations in The Lands Between. The first location will see the Stonedigger Troll at the entrance to the Limgrave Tunnels, south of the Agheel Lake North Site of Grace.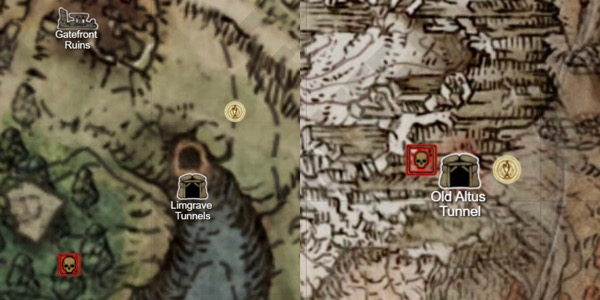 The other Stonedigger Troll is near the end of the dungeon at Old Altus Tunnel north-west of Leyndell, the Royal Capital; however, it requires a Stonesword Key to gain entry to the boss arena. The troll at Old Altus Tunnel is a lot more powerful than the Limgrave Tunnels troll and, when defeated, drops more rewards.
How to beat Elden Ring's Stonedigger Troll boss
The Stonedigger Troll is relatively slow in movement; even so, it deals massive AoE damage and appears to have some resistance to slashing attacks. Therefore, bringing magic-based attacks and weapons that deal in Strike damage will be effective in this battle.
Furthermore, summons or the Northern Mercenary Ashes will help deal more damage and make this battle reasonably easy to overcome. In terms of strategy, you'll want to avoid the troll's AoE attacks which should be enough time to evade these attacks.
Move under the troll to start attacking it from behind with Strike damage by focusing on one of its legs. However, avoid its stomping and clubbing attacks, which will deal considerable damage if you can't roll away in time.
If you have a ranged weapon, summon or magic-based attacks, you can use them during this period for additional damage. Using this approach will momentarily drop the troll before it gets up and charges you with its clubbing attacks.
Repeat this strategy, and you will eventually defeat the Stonedigger Troll without taking too much damage, especially if you keep avoiding his AoE attacks. The troll will drop a Roar Medallion and 1,800 Runes; however, defeating the troll at Old Altus Tunnel will earn you his Great Club and 9,600 Runes.
We like to thank the YouTube channel WoW Quests for the complete walkthrough to defeating the Stonedigger Troll in Elden Ring.
Featured image courtesy of YouTube / WoW Quests.