Elden Ring's enormous mythos has many majestic characters from the bygone eras of The Lands Between.
The world of Elden Ring has been created in collaboration between the legendary video game designer, Hidetaka Miyazaki, and famous fantasy novelist, George R. R. Martin.
And while Miyazaki and his team at FromSoftware worked directly on the game's story, characters, and locations, Martin's role was to create the lore of the game in a broader sense - he was responsible for creating many elements of the game's history, mythology, legendary events, characters from the past eras, and so on.
Among many glorious characters we've seen in trailers and other promo material, the one named "Godfrey" looks especially intriguing with his imposing stature and threatening two-handed axe.
What do we know about Godfrey?
Who is Godfrey in Elden Ring?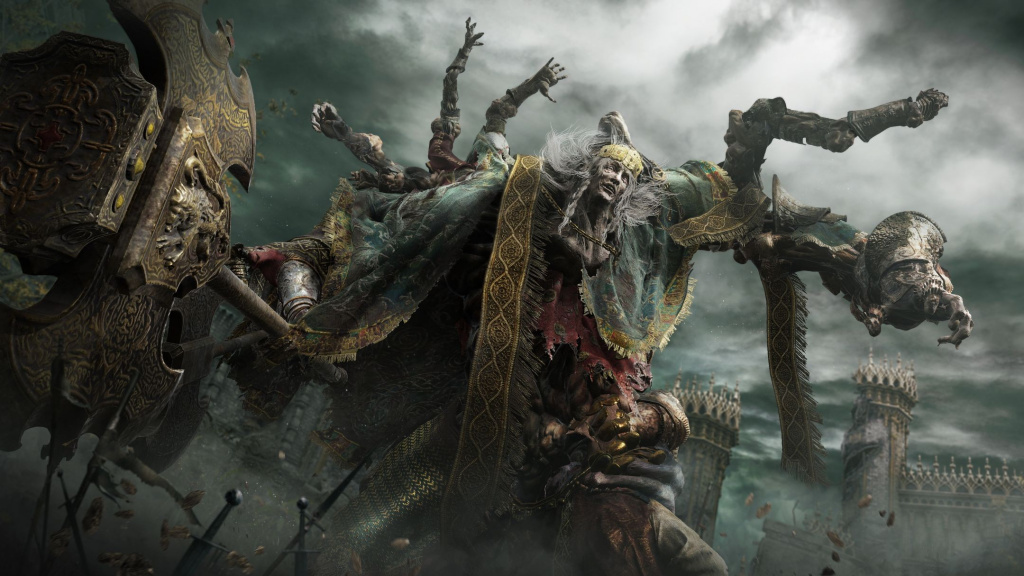 The world of Elden Ring is huge, and its history is long and full of epic events. At the centre of the story are the Lands Between and the Elden Ring, which was once the source of grace, but now lies shattered and its shards are corrupting Marika's offspring, demigods who are ruling the Lands Between.
We play as the Tarnished, an exile who is now returning to the Lands Between and our goal, in short, is to rebuild the Elden Ring, guided by grace and become an Elden Lord in the Lands Between.
So, where does Godfrey fits in all of this?
In a recent interview for the EDGE magazine, Elden Ring director Hidetaka Miyazaki has revealed more details about this god-like being.
Miyazaki revealed that Godfrey will have a very important role in the story. Godfrey was one of the original Elden Lords, during the heyday of the Golden Order of The Lands Between.
"He was the very first Elden Lord and was married to Eternal Queen Marika," Miyazaki explained. "he was representative of this period of grandeur and affluence. He represents everything great about the Elden Ring and about The Lands Between at that time. Eventually, he was exiled from The Lands Between. He himself became tarnished and he shares this deep connection with the Tarnished – the player character."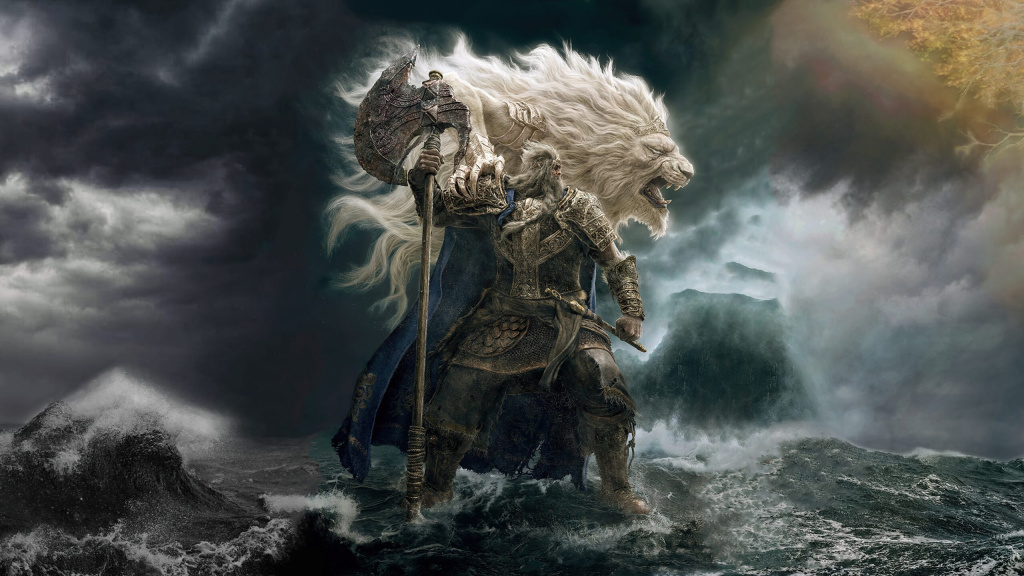 According to Miyazaki, Godfrey is an "embodiment of [tarnished's] long history and struggle," and his connection with the player character will gradually reveal more details from their history, and in a way, he symbolically represents all values and virtues fostered by the player character.
That's all we currently know about Godfrey, as developers naturally don't want to spoil other important details about this major character from the game. Judging by this little information we've learned from this interview, it seems that Godfrey is a "good" character and our ally, but he will likely be a multilayered character with this own agenda and motives, which is, of course, a good thing.
Don't forget to check out our dedicated Elden Ring section for the latest news, updates, guides, and much more.
Featured image courtesy of FromSoftware.