Game developers FromSoftware have crafted Elden Ring for players of all experience and skill levels with a totally unique RPG title. The creators of Souls provide detailed gameplay options within a massive open-world map for players to control their own destiny in Elden Ring.
Just as suspected, combat is very important in Elden Ring, with players having the chance to test their skills against enemies of all sorts. There are multiple classes in Elden Ring (if you're new to the game, we advise you check the Warrior Class for beginners guide)  to differentiate your character's setup including multiple ways to customize your weapons and gear to increase particular skills and stats.
Many players will be looking to maximize their armour and items for peak performance. Follow along for a detailed guide explaining how to upgrade armour and items in Elden Ring.
How to upgrade armour & items in Elden Ring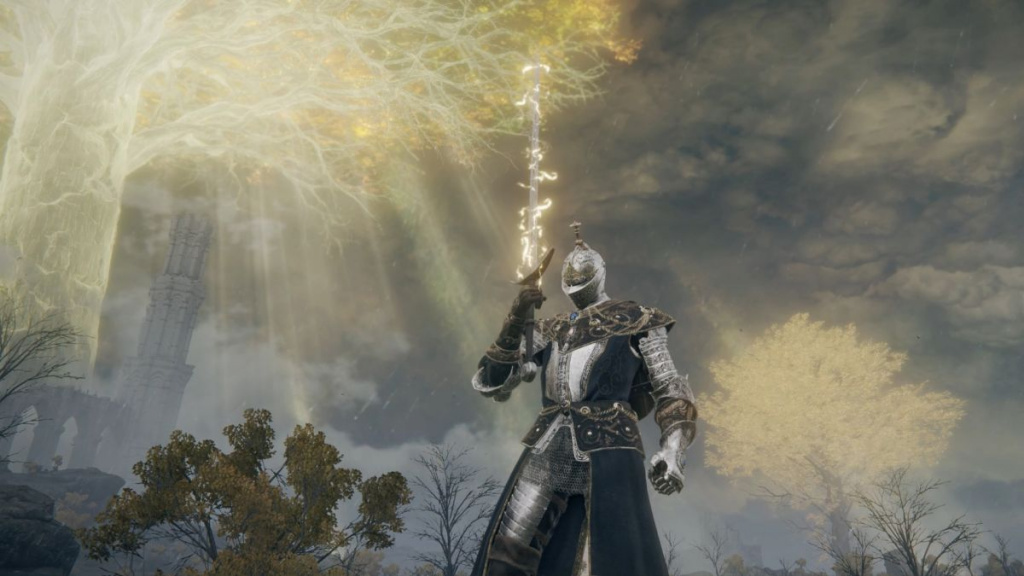 Elden Ring armour is protective gear worn by your character providing various bonus effects and protection, resistances, and status effects. Armour in The Lands Between is divided into these pieces:
Helms
Chest Armor
Gauntlets
Leg Armor
Equipping an armour set will unlock specific buffs, but players are also free to mix and match their armour pieces to further personalize their gameplay. On a more obvious note, applying armour will also change your character's appearance, for those who put a higher value on cosmetics.
Upgrading armour and items in Elden Ring
Similar to upgrading weapons in Elden Ring, players can farm materials to upgrade their armour and improve their character's fighting ability. Bolstering materials like Sacred Tears, Golden Seeds, and more can be valuable to upgrading your equipment, so be sure to keep that in mind when roaming The Lands Between.
Here's a list of Elden Ring bolstering items that can be farmed, as well as their respective upgrade effects:
Sacred Flask materials
Sacred Tear - Improves Sacred Flask's potency
Golden Seed - Increases Sacred Flask's amount of uses
Smithing Shards materials
Stone Smithing Shard - Upgrades armaments (+1 per use)
Spirit Ash materials
Grave Glovewort - Upgrades ashes +1
Ghost Glovewort - Upgrades renowned ashes +1
Ashes of War are another way to upgrade your equipment, as they provide an alternative skill and stat increase to further customize your loadout. Though they will replace the active default skill of the equipment they are applied to.
this Elden Ring armor pic.twitter.com/oIXlPmlI4s

— Caleb Wayne (@CalWayne_) February 20, 2022
Make sure to go check out our dedicated Elden Ring page featuring the latest guides, updates, and so much more.
Featured image courtesy of FromSoftware.