It's been an exciting start, with several major video game titles expected to launch this year. One of the most anticipated game is the action- RPG Elden Ring, released on 25th February 2022.
Originally scheduled to go live in 2020, Elden Ring's release was pushed back several months because its complexity "exceeded" the developer FromSoftware's expectations. However, fans couldn't be more excited and with the game now available, this sentiment is growing stronger.
Indeed, a pertinent question plaguing many fans' minds is: What Is Elden Ring based on? So, here is a detailed overview of the title background and overall storyline information.
Elden Ring storyline: What is it based on?
The RPG title is a creation of the developers FromSoftware, famous for their work developing Dark Souls and Bloodborne.
Beyond this, Game of Thrones author George R.R. Martin has collaborated with the developers to help write the lore for the upcoming title. Thus, Martin has played a key role in developing the Elden Ring storyline.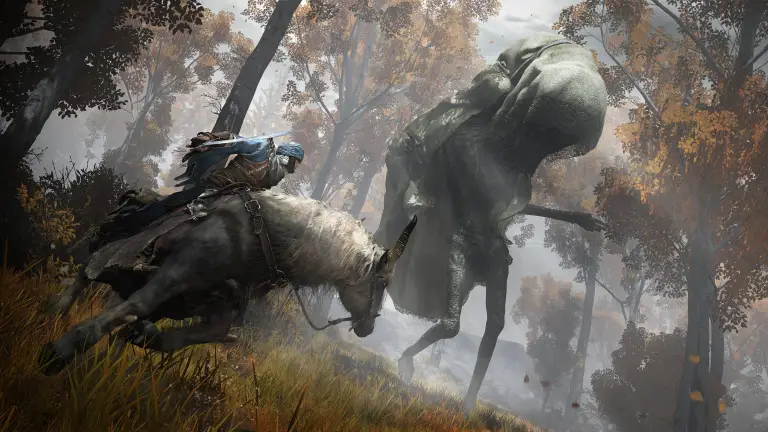 Many lucky players were able to participate in the Elden Ring network test, allowing them and others worldwide a brief look into the world of Elden Ring.
The story is set in "The Lands Between," a location where pieces of the Elden Ring (Great Runes) have been scattered throughout the title's world.
Demigods all hold a piece of the ring, but these pieces corrupt them. Thus, the Elden Ring fragments put the world's fate at stake. Followingly, players must collect all the components of the Elden Ring and restore order to The Lands Between.
Is Elden Ring part of a series?
While George R.R. Martin has played a vital role in establishing the lore and storyline of Elden Ring, the title is not based on an original story or novel from the author.
Also, there is no series confirmed for the title at this time, as it's the first of the Elden Ring storyline; however, that could all certainly change in the future.
Perhaps if Elden Ring succeeds in its 2022 release and the developers are satisfied with the results, they could potentially move for a sequel or other related titles.
Make sure to check out the rest of the content on our dedicated Elden Ring page for everything you need ahead of the upcoming release.
Featured image courtesy of FromSoftware.