Elden Ring, a new tough-as-nails fantasy RPG, from the mind of Hidetaka Miyazaki (creator of Dark Souls) and lore built by George R. R. Martin, released on 25th February 2022. With Elden Ring, From Software is taking a bit of a different, open-world approach, and we are extremely excited to delve into the Lands Between as a Tarnished. From the looks of it, we might have to dive in at least twice, as the developer has answered a burning fan question: "Can Elden Ring be completed in a single playthrough?"
If you are a Soulsborne fan, you might already know the answer. Here's what the game's producer had to say about completing Elden Ring in one playthrough. 
Elden Ring single playthrough: Is 100% possible?
During a recent video interview from the Taipei Game Show 2022, producer, Yasuhiro Kitao, shared a rough estimate about Elden Ring's story length. Mr Kitao also answered one burning question for the completionists out there.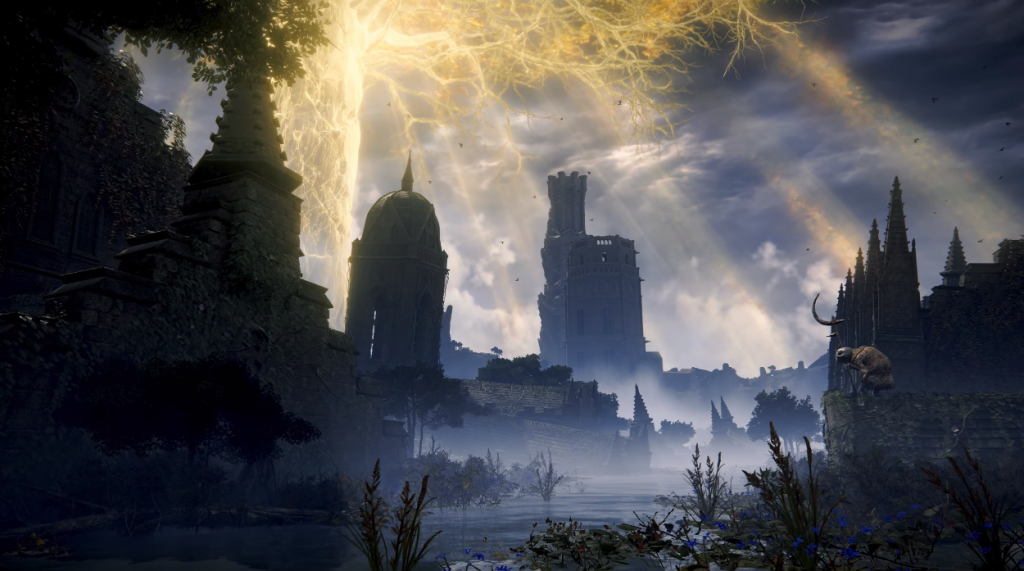 The short answer is no, Elden Ring can't be 100% completed in one playthrough. This is due to the branching storylines and multiple endings the game boasts.
Yasuhiro Kitao explains: "Technically, it's impossible to reach 100% due to the fact that there are branching points near the end, but you can certainly get pretty close."
The producer further explained: "With the world being so vast, the game is designed so that it can be cleared without necessarily experiencing everything
"Some players will prefer to try and explore the entire map the first time while others will leave some areas for exploration in second or subsequent cycles."
Keep in mind that Soulsborne titles do have impactful player choices. Therefore, it is no surprise really that Elden Ring will require more than one playthrough to fully complete. That is, of course, exactly what Elden Ring's New Game Plus mode is for, providing an additional challenge to players as they once again venture into the Lands Between.
Check out the interview with Elden Ring producer Yasuhiro Kitao from the Taipei Game Show 2022 below.
While some might not like the idea of not being able to fully complete Elden Ring in the first playthrough, it does make a whole lot of sense for a game with multiple endings. 
Don't forget to check out our dedicated section for the latest Elden Ring news, updates, guides, and much more.
Featured image courtesy of FromSoftware.