Fans of the Dark Souls games will understand this system well but newer fans of FromSoftware titles might be confused when they see a white and shining item on the floor throughout their travels in Elden Ring. This item is simply called a message and was left by another player somewhere else in the world. 
Thanks to the Elden Ring servers, this message they left is left on your playthrough's world. This allows players to communicate or help one another without everyone being on the same server. Of course, players should also be cautious, as some messages might try and get you into trouble. 
To learn how to leave your own message in Elden Ring, look at the guide below. 
Leaving a message in Elden Ring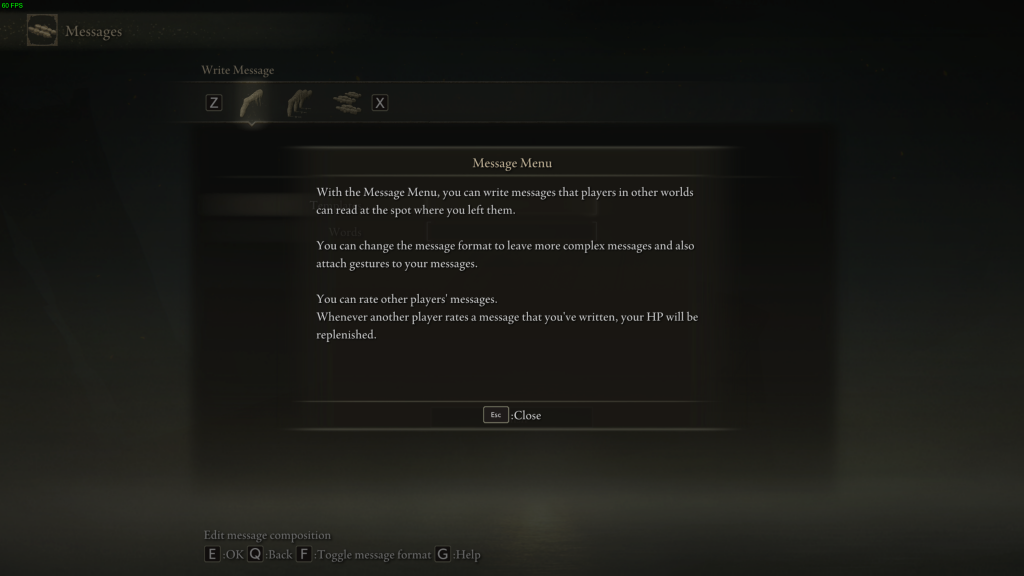 You can leave a message from the beginning in Elden Ring. Once you're spawned in for the first time, you can press "Esc" on keyboard or "Options" on controller. From here, you will see some options on the left side of your screen, which you can click on. 
The option you're looking for is promptly named "Messages." Click on it and you will see the entire message system that's available in Elden Ring. You'll be given a quick run-down of what it means to leave a message and how to do it. 
Basically, though, all you have to do is select some pre-selected words and phrases from the list provided. You can cleverly type "Try Jumping" if you want players to know they need to jump at a certain area. You can also type something like "Precious Item Ahead" to let players know there's a valuable item or weapon nearby. 
The possibilities aren't endless but the developers have given players more than enough material to work with to type any message they can think of.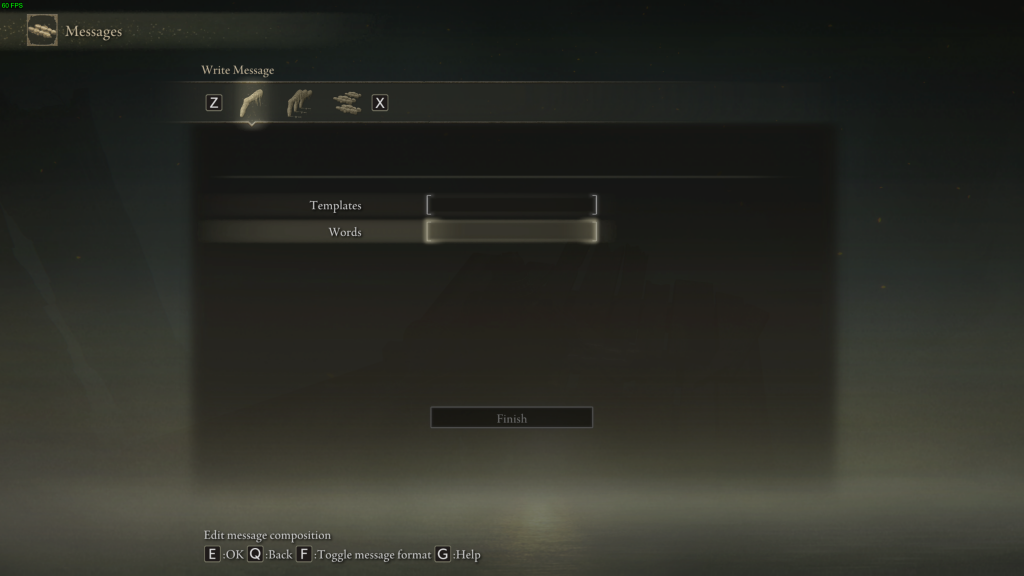 Leaving a message also comes with a potential reward as well. If a player in another world sees your message and applauds it, then you get some health replenished. However, if they disparage your message, then your health goes down slightly. 
Alternatively, you can appraise messages you see in the world. Give the message whatever you think it deserves and you'll either be harming or hurting the player that left it. To read a message, simply walk over to the glowing white object on the ground and interact with it. 
Be sure to check out our dedicated Elden Ring page for all the latest news, guides, game updates, and so much more.
Featured image courtesy of FromSoftware.