The July edition of Sports Illustrated will have FaZe Clan on the cover of the magazine.
The iconic American sports magazine was established back in 1954 and it is a sign of progress for esports as a whole to see one of the world's biggest organisations get pride of place on the front cover.
The cover features FaZe's Nickmercs, Swagg, Rug, and Temperr. They are joined by Arizona Cardinals quarterback Kyler Murray, and Bronny James, the son of LeBron James, who is also a Twitch streamer.
Although this is an immense achievement for any e(sports) team and individual, it is noticeable that the images only feature FaZe Clan's management and big streaming stars, not the esports players or teams competing for FaZe.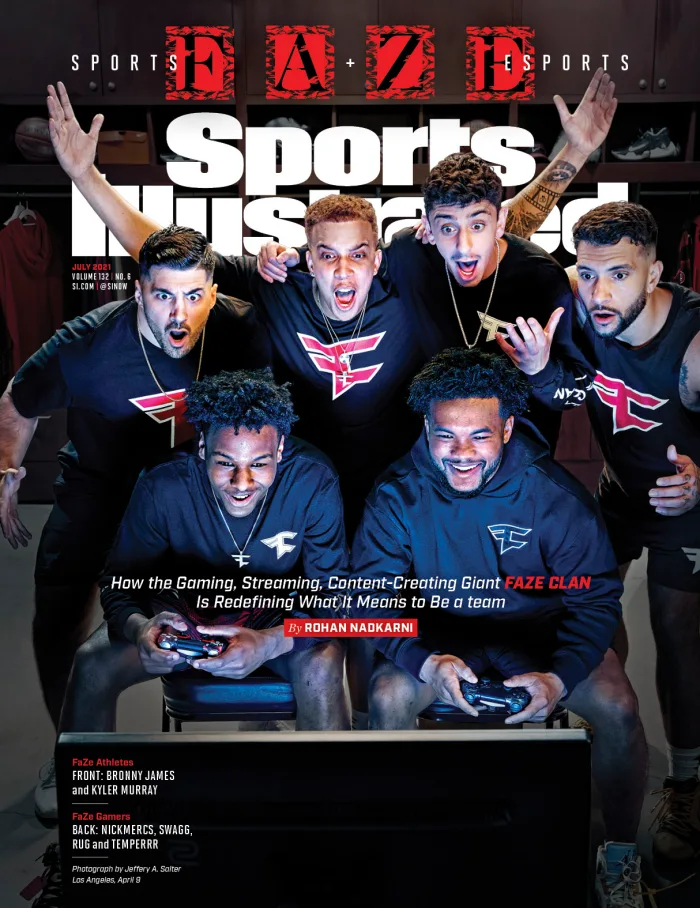 (Picture: Sports Illustrated)
The focus of Sports Illustrated's article is primarily on the lifestyle of gaming superstars rather than on professional esports, and the only FaZe Clan esports team mentioned in the article is the Atlanta FaZe Call of Duty team, and only near the end of the article.
This is somewhat expected as FaZe Clan is one of the esports organisations that has been building its brand on things that are not purely gaming and traditionally "nerdy", rather focusing on "flexing", fashion, and lavish lifestyles, and all that mixing with traditional gaming and esports.
By building their brand in that manner, they have become one of the most popular and recognisable esports organisation in the world, focusing their business on content creation, merchandise, and various other activities loosely related to gaming.