UK tournament organiser Gfinity have partnered with world-famous pizza takeaway outlet Domino's in a deal set to deliver significant investment into Gfinity's Elite and Challenger series'. The partnership, which runs until December 2020, will see Domino's become a broadcast partner for Gfinity, receiving bespoke content, broadcast and digital assets, player shirt sleeve branding, social media activations, customer relationship management, ticketing, and hospitality.

"We are delighted to have entered into a multi-year strategic partnership with Domino's," said Garry Cook, Executive Chairman of Gfinity. "It is a testament to the continued growth of esports and the quality of the Gfinity Elite Series. Esports has become the entertainment of choice for brands looking to connect with young adult consumers. It is exciting, it is growing and it is full of opportunity. We look forward to working with Domino's to create new and innovative ways to bring even more excitement and interest in the Elite Series." The Gfinity Elite and Challenger series' currently run tournaments in FIFA, Street Fighter V and Rocket League with some of the UK's (and the world's) most prolific esport organisations fielding teams for the Elite Series. Domino's will have an in-show presence across 80 hours of Gfinity broadcasts.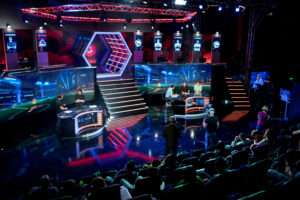 The Domino's partnership is Gfinity's biggest commercial deal ever, with other partners including Lynx and Turtle Beach. With Domino's on-board and promoting the Elite Series and Challenger Series via their own channels, this seems like a big win for Gfinity. This further boosts not only the non-endemic presence in esports but in UK esports more specifically, with Gfinity Elite Series players now able to find comfort in knowing the brands getting involved in their work are ever-improving. Furthermore, it seems fans and those involved are pretty happy with the partnership. https://twitter.com/Jamie_Wootton/status/1022073682733268992 https://twitter.com/hashtagutd/status/1022050498248171520 It's great to see another big non-endemic getting involved with UK esports, supporting our esport economy. Hopefully this proves beneficial for both parties, especially with the potential new viewers that could come from Domino's actively promoting the Gfinity Elite Series.