UPDATE: 
Organisers have decided to postpone the Intel World Open until next year due to the COVID-19 outbreak.
In a statement on Twitter, organisers wrote: "Due to the evolving global situation around COVID-19 and the postponement of the Olympic Games, the Intel World Open, and the planned May 2 online qualifiers, have ben postponed until next year.
"Though we were excited to witness the best Street Fighter V and Rocket League players, we must focus on the health and safety of the community first."
Original story: 
The Intel World Open currently plans to go ahead despite concerns around the Coronavirus outbreak, organisers have confirmed.
The Intel World Open is officially tied to the Tokyo 2020 Olympic Games as an esports showcase in the run-up to the main event, and while the Olympics have been postponed until 2021, organisers are still hoping to continue with the former. 
In a statement from Intel to GINX TV, a spokesperson explained they're assessing the situation around the outbreak, and while there might be changes to ensure safety, they're "committed" to making the Intel World Open happen.
"As we are dealing with an unprecedented global situation, Intel remains committed to prioritising the health and well-being of not only our employees and customers and their families, but all of those who are part of the Olympic Games Tokyo 2020 and Intel World Open community," the Intel spokesperson said.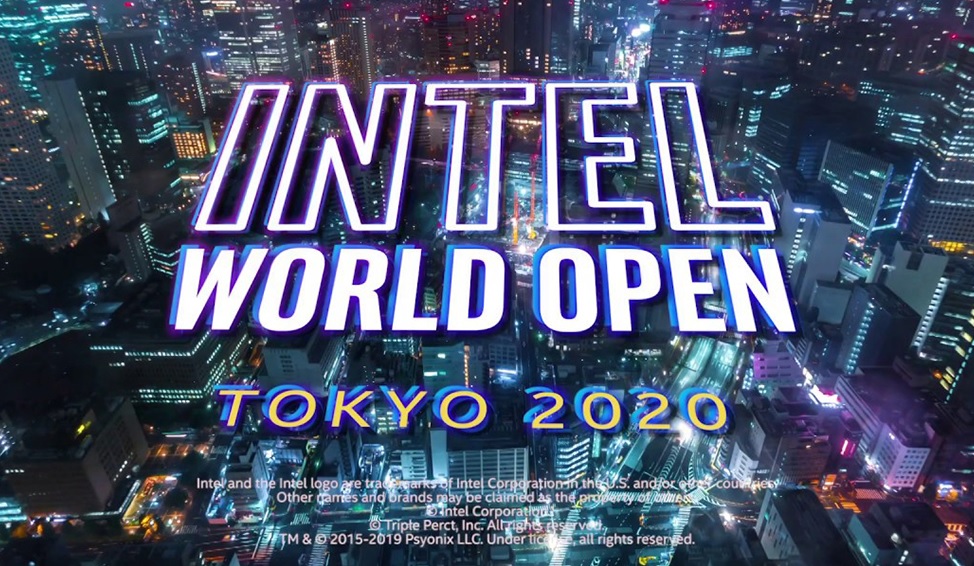 Intel World Open is still going ahead (Picture: Intel) 
"Due to the evolving global situation around COVID-19, we are currently looking into our Intel World Open plans.
"We will continue to monitor the situation and provide updates as quickly as we can. Though we will have to make adjustments to ensure everyone's safety, we are committed to bringing Intel World Open to life."
It sounds like the event, which will feature tournaments for Street Fighter V and Rocket League, could be moved to an online format - in a similar vein to League of Legends tournaments LEC, LCS and the Overwatch League.
Read more: Rocket League Intel World Open: Schedule, format, teams, how to watch
Last week, the Intel World Open rescheduled the open qualifiers for Street Fighter V from 21st March to 2nd May due to concerns around the virus outbreak. The Rocket League open qualifiers are also scheduled to start on the same date.
Following the open qualifiers, a live qualifier will see the winning teams compete in Katowice, Poland on 11-14th June.
The Intel World Open finals are currently scheduled to follow on 22-24th July at the Zepp Divercity venue in Tokyo, Japan, where qualifying teams will compete for the majority of the $250,000 prize pool.
It was recently announced the Tokyo 2020 Olympic Games would be postponed beyond 2020, with the games taking place in Japan next year before summer 2021.