The Intel World Open is set to be one of the biggest tournaments in the history of Rocket League - players from across the world will compete in a series of online and offline qualifiers to be one of eight teams that will play at the Intel World Open event.
Once in Tokyo, teams will be battling for national pride and a share of the $250,000 prize pool. 
The tournament is unique as it is held in conjunction with the Toyko Summer Olympic Games 2020 the first time that esports will be a part of the biggest sporting event in the world.
Qualifying will be in two stages: online qualifiers will start in May when players will have to beat out their compatriots to earn the right to represent their country. 
Then they will travel to Katowice, Poland in June to battle it out against the other national teams to earn their place in Tokyo. Only seven teams will travel to Toyko - with Japan, as the host country, gaining automatic qualification.
There is a lot to cover so let's break it all down - here is everything you need to know about the Rocket League Intel World Open.
Format
The tournament will be played in the standard Rocket League esports mode - 3v3. 
All online qualifiers will have a double-elimination bracket and will be played over two days. 
Rounds with more than 32 teams in the Upper Bracket     BoF 3
Rounds with 32 or fewer teams in the Upper Bracket        BoF 5
Rounds with more than 16 teams in the Loser Bracket      BoF 3
Rounds with 16 teams or fewer in the Loser Bracket         BoF 5
In May fifteen online qualifiers will be held for the fifteen different regions and territories. Nine countries have been designated as their own region, and will not have to play other countries online.
The best team from each region/territory will qualify to the Katowice LAN, except for Europe, where the top 3 teams will qualify.
Japan will automatically qualify and will only host a qualifier to determine what players will be representing the team.
Schedule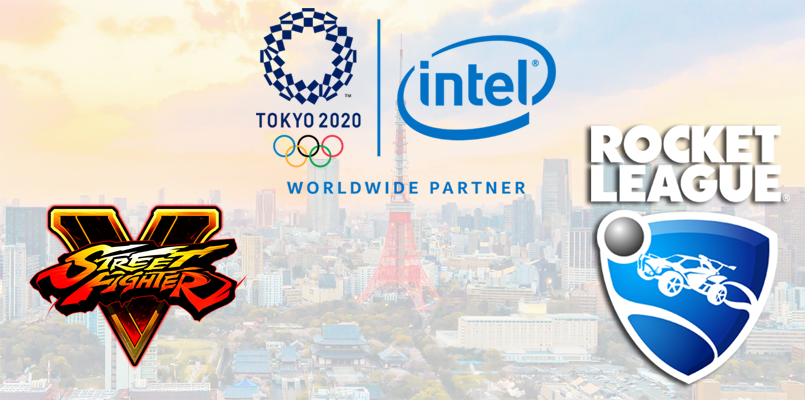 Online Qualifiers 
May 2-3: Intel Open - Qualifier 1
Japan
Africa
Asia Mainland
Middle-East
Latin America
May 9-10: Intel Open - Qualifier 2
Australia
Brazil
China
Asia Maritime & Oceania
May 16-17: Intel Open - Qualifier 3
Canada
France
Germany
United Kingdom
United States
Europe
Intel World Open LANs
June 11 - 14: Katowice Live Qualifier LAN
July 22 - 24: Intel World Open Finals LAN
Rules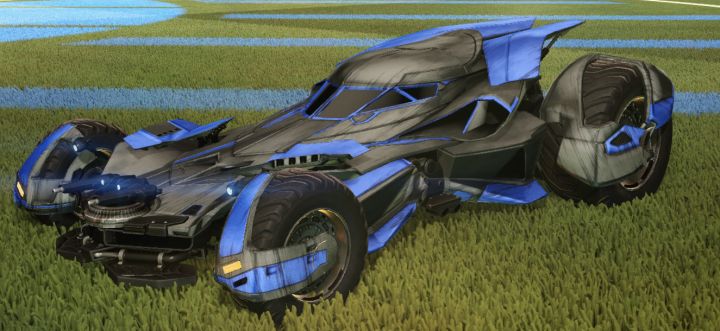 The popular Batmobile car won't be available to players competing in the Intel World Open
The Intel World Open has some rules have already created some controversy - namely the restriction on the use of licensed cars and cosmetics ruling out the use of the Batmobile and Skyline which means players like Francesco "kuxir97" Cinquemani won't be able to use his prefered car.
Some professionals could also find themselves at the mercy of the qualifying structure and restrictions around what teams players are eligible to represent.
Sweden's Pierre "Turbopolsa" Silfver currently resides in the United States and it is no immediately clear if he can represent the US or he would have to relocate back to Europe for the qualifiers and attempt to gain a spot through the regional qualifiers.
All players have to be over the age of 16 which will rule out some of the games youngest players like Jason "firstkiller" Corral who is in his debut season in the RLCS with Ghost Gaming.
The full list of rules can be seen in the Intel World Open Rulebook.
The Teams
This section will be updated as teams qualify. For an idea of who could be joining forces to represent their countries to fight for a place in Tokyo check out our potential teams at the Intel World Open page.
Prize Pool
Tokyo
| | |
| --- | --- |
| Placement | Prize |
| 1st | $75,000 |
| 2nd | $40,000 |
| 3rd-4th  | $27,500 |
| 5th-8th | $10,000 |
Katowice - Second Stage (Double Elimination)
| | |
| --- | --- |
| Placement | Prize |
| 1st-3rd | Tokyo qualification |
| 4th-6th | $6,000 |
| 7th-8th | $5,000 |
Katowice - First Stage (Group Stage)
| | |
| --- | --- |
| Placement | Prize |
| 1st-4th | Tokyo |
| 5th-12th | Second Stage |
| 13th-14th | $4,000 |
| 15th-16th | $3,500 |
Rocket League Intel World Open - How-To Watch
There is no stream schedule for the Intel World Open but expect to see a live broadcast for both the Katowice LAN Qualifier and the Intel World Open proper in Toyko.