The Esports Awards 2020 has announced their first wave of finalists, including Matthew "Nadeshot" Haag and Eefje "Sjokz" Depoortere. 
During the second spotlight show ahead of the awards ceremony later this year, the finalists for the community awards were unveiled, including Esports Content Creator of the Year, Esports Collegiate Award and Streamer of the Year. 
A new initiative titled the #ForTheGamers Esports Awards Fund will also start this year, which will see $10,000 awarded to an individual who looks to be a future key figure within the industry. 
"Whether it's funding a new business idea or building an esports facility, the fund is all about creating an opportunity to nurture the grassroots of esports," the press release reads. 

Nadeshot has been nominated for two awards so far (Picture: DJ Muldowney) 
Applications are open now on the official website, with esports journalists, tournament organisers, photographers and presenters all encouraged to apply. Three finalists will be selected in October, where they'll then face interviews with esports influencers and industry leaders and judged on three criteria; impact within the esports community, the potential for greatness and how the $10,000 will help fulfil their ambitions. 
This year's awards will also see two new categories introduced, including Esports Creative Team of the Year and Esports Content Pieces of the Year. 
Michael Ashford, managing director of the Esports Awards, said: "At the Esports Awards, we pride ourselves on listening to the community and providing a platform to celebrate those who may go unnoticed. The creatives of the industry are some of the most talented individuals and we look forward to bringing to light the work they do.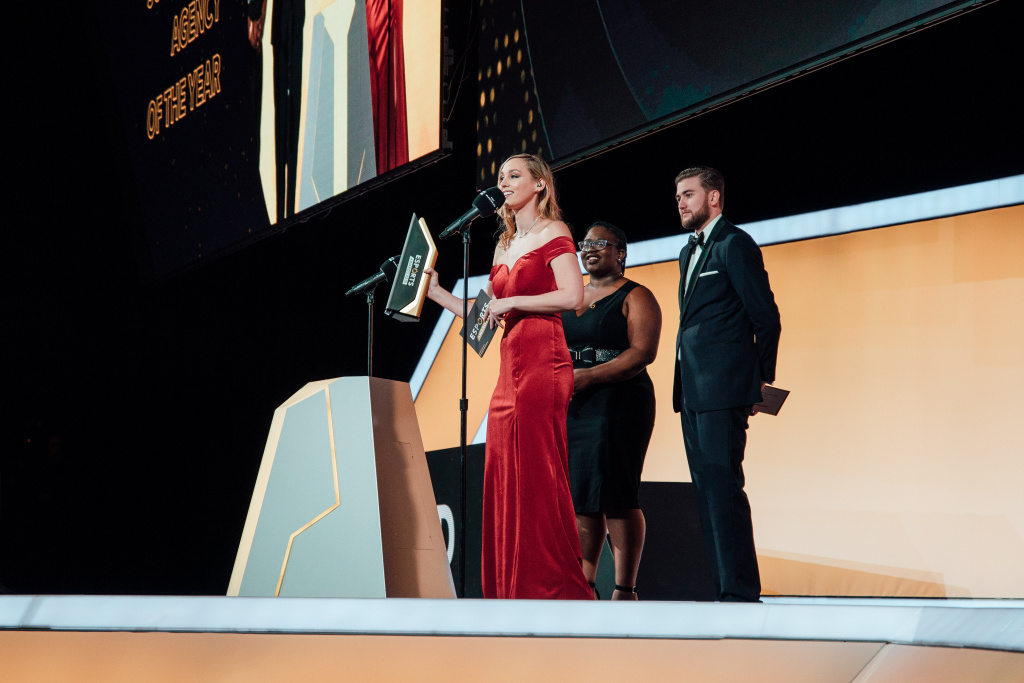 Sjokz picked up an award last year (Picture: Esports Awards) 
"As the esport industry adapts and showcases its resilience during these tough times we hope we can continue to showcase and celebrate the individuals that make a difference. I am very proud of the direction that the Esports Awards is heading and look forward to building upon the esports legacy."
Due to the COVID-19 pandemic cancelling the majority of events, there will also be no Esports Live Event of the Year award this year. 
The Lifetime Achievement Award, previously handed to the likes of Nadeshot and Twitch's Marcus "DJWHEAT" Graham, will also undergo a new format - with nominees announced throughout the year on the Esports Awards spotlight shows. 
You can check out the first wave of finalists below. More finalists are expected to be announced over the coming weeks before the ceremony later this year. 
Esports Collegiate Award
The University of California at Irvine
Maryville University of Saint Louis
Full Sail University
Kevin Hoang
NACE
NUEL
College Carball
Tyrelle Appleton
TESPA
Esports Content Creator of the Year
Ashley Kang
Esports Talk
Musty
Hecz
Nadeshot
UpUpDownDown
Esports Mobile Game of the Year
PUBG MOBILE
Clash Royale
Brawl Stars
Free Fire
Arena of Valor
Call of Duty Mobile
Clash of Clans
Mobile Legends
Esports Personality of the Year
Ocelote
Goldenboy
Nadeshot
Sjokz
Dr Lupo
Faker
Hecz
Froskurinn
Fallen
Streamer of the Year
Dr Lupo
Pokimane
TimTheTatman
Summit1G
Gaules
XQC
Ibai
CourageJD
MortaL
Swagg
Asmongold