The pandemic has wreaked havoc on a great many businesses across the world and esports is no different, with LAN events cancelled, everyone from the industries biggest esports organisations right down to the often forgotten but important technical crews and staff needed to run venues have felt the pinch from the lack of in-person events.
Esport organisations also looked to 2020 as the year that live events would reach ever greater audiences with the localised Overwatch and Call of Duty League homestands expected to draw huge attentive crowds, the perfect audience to sell lucrative branded merchandise too, a growing piece of the revenue pie as organisations look to become profitable.

Overwatch homestands attract big and importantly captive audiences. (Picture: Robert Paul for Blizzard Entertainment)
Of course, the vast majority of the homestands would end up cancelled, with events moved online, players weren't seen in their team's jerseys and other than FaZe Clan and 100 Thieves organisations who have straddled the line between lifestyle/fashion/gaming and esports better than any other, most other organisations will have seen merchandise sales stagnate.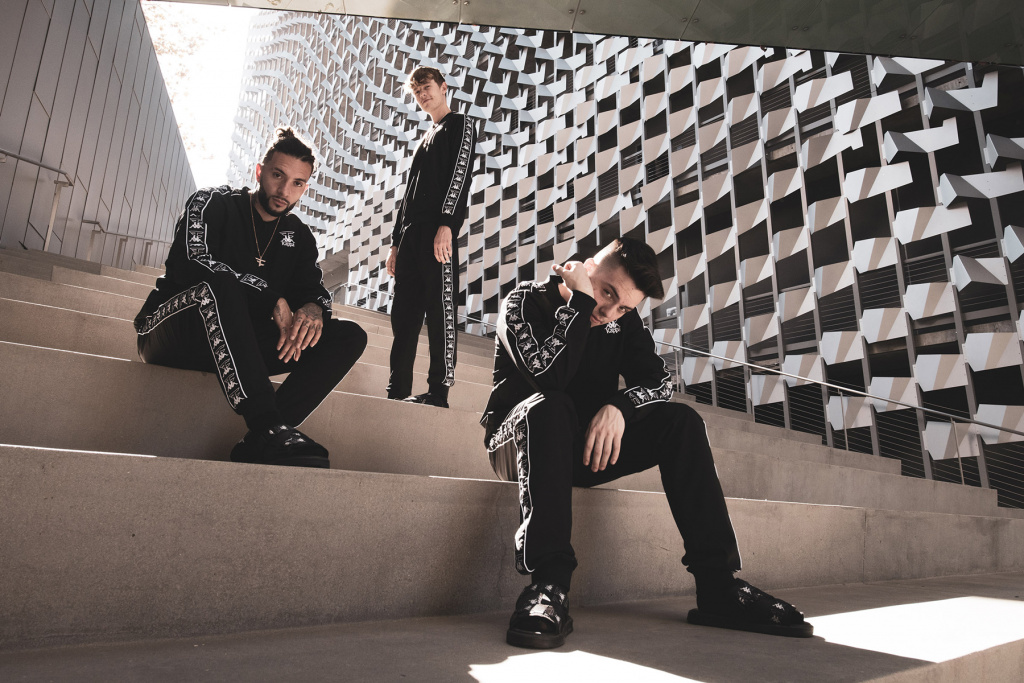 FaZe has collaborated with brands such as Kappa (above), Champion, and Manchester City for their clothing merchandise. (Picture: FaZe Clan)
It's under these circumstances that NRG's founder and CEO Andy Miller took to Twitter to call on Amazon to do more to tackle the scrouge of fake esport org merch, a situation that has left him "pissed off".
"Reported time and again and you keep letting these vendors back in," tweeted Miller before linking to a now-deleted Amazon listing.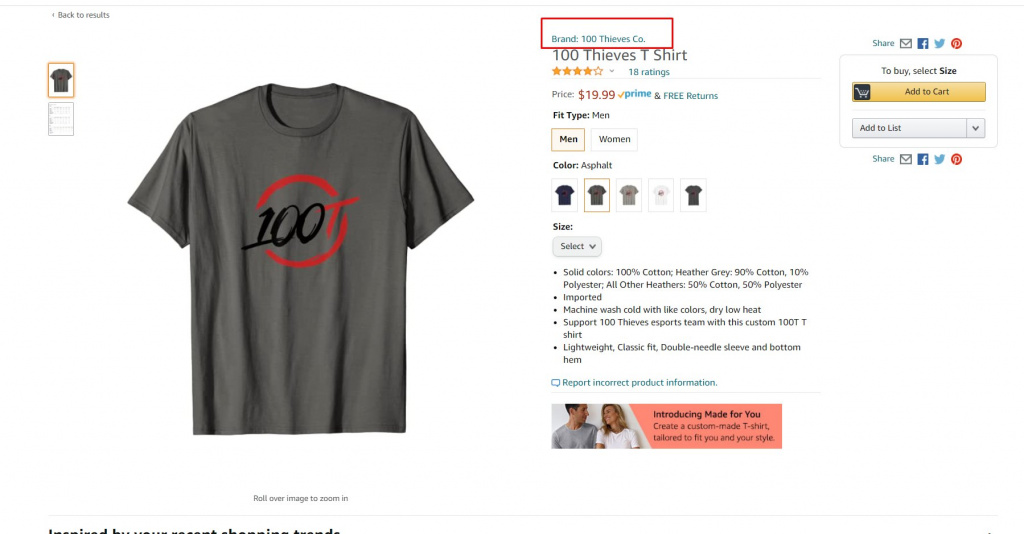 Fake org merch, like this "100 Thieves" branded t-shirt, aren't hard to find on Amazon. (Picture: Amazon)
"This looks like a museum of logo evolution of every major esports org. Let a guy make an honest buck!" He pleaded, making a reference to esport orgs penchant for continually updating their logos with the knock-off makers seemingly unable to keep up.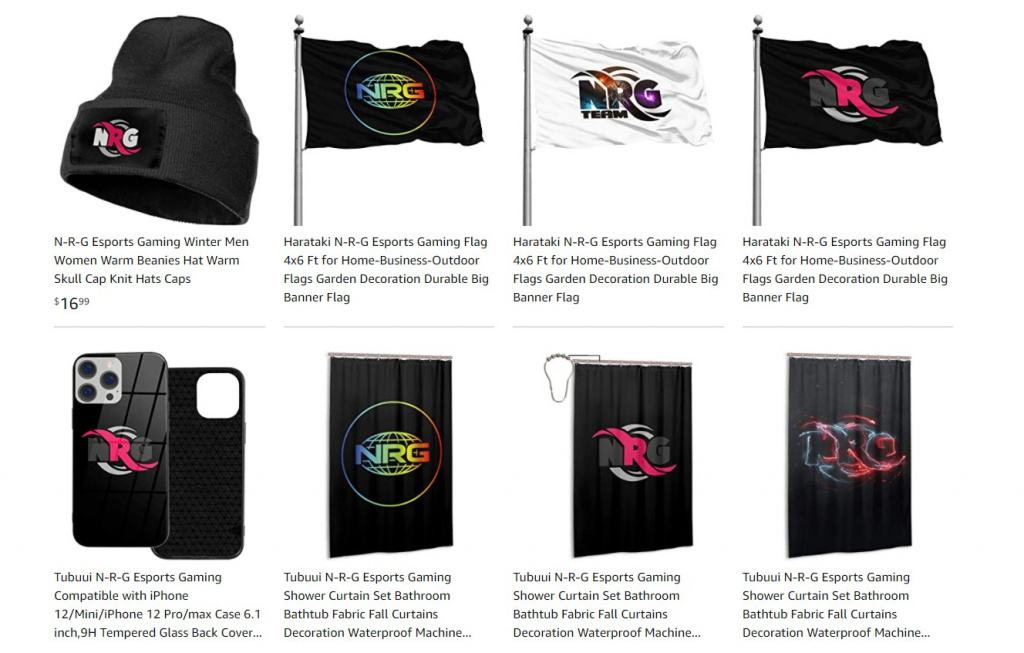 You can buy everything from t-shirts to smartphone covers and even NRG shower curtains on Amazon. (Picture: Amazon)
For Miller seeing knock-offs being freely sold on Amazon must feel like a real kick in the teeth, many of the listings do their best to look authentic, with the sellers both profiting and tarnishing the brand's name at the same time, with buyers likely receiving an inferior product.
Amazon too profits off of each transaction, and as one of the few businesses that has seen its profits soar during the global pandemic, adding $98b to the founder, Jeff Bezos', net worth.
It is worth noting that Amazon themselves don't stock these products, they are merely a marketplace with any accredited seller able to sell their wares on the megastore. 
Miller won't care for the details and he has every right to be pissed off.