Anyone that takes even a passing interest in esports will eventually learn to know host and broadcaster, Frankie Ward. Where you will first be introduced to her is anyone's guess as Frankie has the ability to do what few can, that is to seamlessly move between different games and esports.
It's a talent that has seen her working at CS:GO's biggest tournaments one week, and then on to Red Bull's League of Legends World Championship coverage in another. It all looks so effortless, which of course belies the preparation that goes into each broadcast -- a skill honed in her time as a producer at both the BBC and Twitch. 
Frankie's versatility stands her in good stead on her current project, Red Bull's Save Your Game, a podcast that sees Frankie in one-on-one discussions with an eclectic group of personalities from the world of esports, exploring their gaming history and ultimately asking them to choose just one game that will become their 'save game'. Four episodes in, guests have included G2 founder and CEO Carlos "Ocelote" Rodriguez, former FIFA World Champion Musaed "Msdossary" Al-Dossary, and author and presenter, Stephanie "Hex" Bendixsen.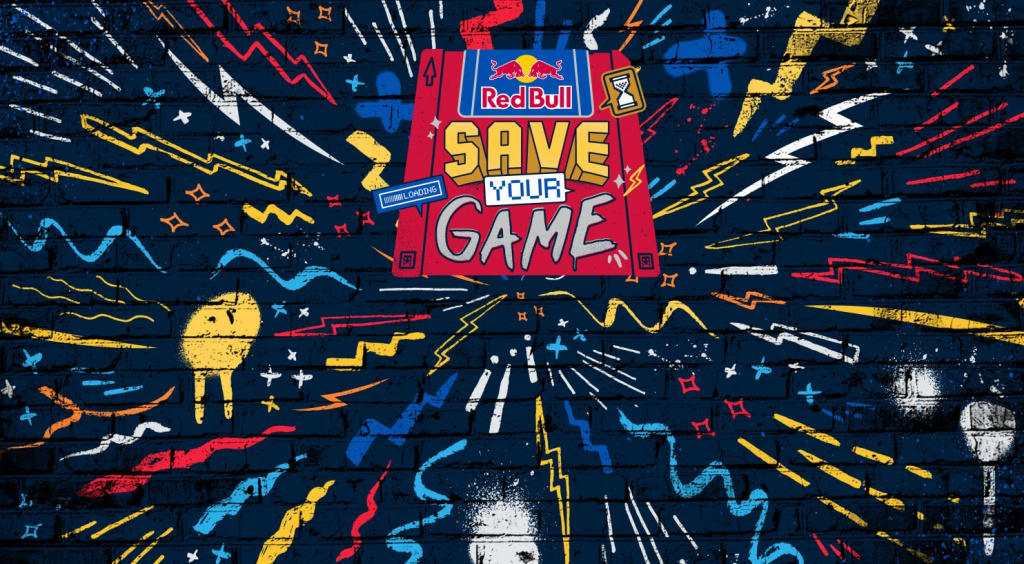 Frankie sat down with GINX TV to discuss the new podcast, her career in esports, and her own history with gaming.
You have hosted Overwatch, Valorant, and CS:GO tournaments - how do you move between these?
I think a lot of it is because I used to be a producer. I used to do a lot of different subjects and have to learn about so many different types of entertainment. When I was at BBC, I could do a show about trainspotting one week, and then the Invictus Games another. I would run the gamut of learning about different things, and so I think that ability to be a sponge has really helped when I went into gaming professionally.
Also, when you look at different games, even though Hearthstone is completely different to Counter-Strike, there's still parallels and strategy; how you're making trades, thinking moves ahead, thinking about how your opponent builds their own strategy as well.
So yeah, it's just research basically, and putting time aside for it.
Do you look at particular games or broadcasts and think, "I want to be on that?"
When I first started, I was definitely like I would be a good fit for PUBG because I was making a documentary about PUBG for Twitch. I knew Brendan Greene, the developer behind the idea. I'd met some of the teams and knew some of the talent as well. So PUBG was like coming into a little family because I knew a couple of the guys already and then -- I don't know if adopted is the right word -- but I was certainly made to feel welcome.
Now, there are three things I look at when I get into a game; the talent, the game itself, and the players and the stories that are there to tell.
Nowadays, I don't pursue, pursue, pursue or put out publicly that I'm interested in something. I like publishers to come to me and say we think you'll be a good fit for this. I think I have a reputation for working really hard and for learning everything that I need to know whether that's about the scene and the game. I think that reputation means that people can come and ask me to do stuff. 
You have this new podcast with Red Bull, Save Your Game, where you talk to people in esports about their gaming history, what was the inspiration for that?
So Red Bull actually came to me and they said they have this format. I have my own podcast which is now on hiatus because I want to focus all my energies on Save your Game because, hey! I am not having to edit it! They also have incredible guests and it's a professional operation. Not me going into a hotel room with a friend I am working with and being, "can I have half an hour to talk to you please?"
What can listeners expect?
Our guests pick three games that have really impacted their lives. Maybe they're an esport organisation CEO like Cloud9's Jack Ettiene, who was inspired by League of Legends and the kind of team that he saw on the local circuit. He was working for Crunchyroll at the time, and he was sponsoring this team on the side and then he bought the Cloud9 name for nothing and then made this empire and it was all because of League of Legends for example. 
I also spoke to G2 CEO Carlos "Ocelote" Rodríguez. He's been a professional in a couple of esports, and obviously, later he has gone on to generate one of the biggest brands in gaming and he discussed the games that led him there.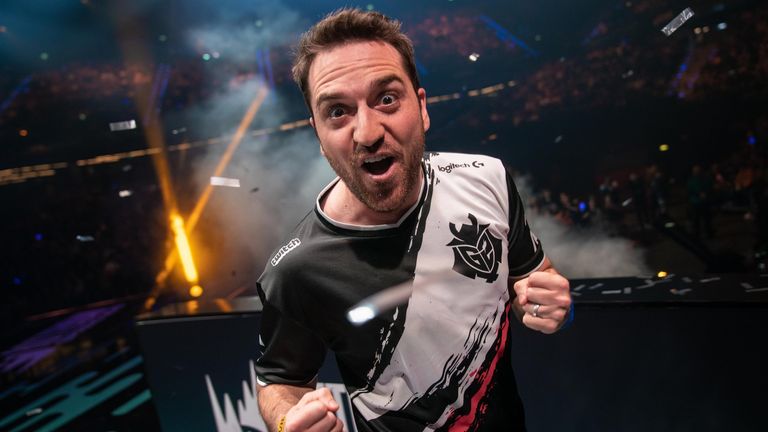 Then at the end of the podcast, we make them choose just one! The game that is most important to them, that they couldn't live without. So the conversation we have about that game gets them really thinking about what it's done for them.
I think the thing for me that's most interesting about the podcast is what the games that we play, say about us, and our lives at the time that we were playing them. So it's not really so much just why Call of Duty: Modern Warfare is a good game. It's about why that game is important to the person that is talking about it and why they brought it to the podcast. What that meant to them, and what it means for their lives going forward and how they're living now. That for me is a really key thing.
It seems gaming hasn't quite taken to podcasts yet, any thoughts as to why that might be?
I mean, there are some really great podcasts out there. There's 'What's Good Games' by Andrea Renee. And BBC Sounds, have got 'This Game Changed My Life', which is hosted by Aoife Wilson and Julia Hardy. So there are definitely gaming podcasts out there that are doing well. 
However, one of the things with video gaming podcasts is there is such a breadth of topics. With esports, I think you have to go specific to the audience and the actual esport because otherwise, it's hard to know everything that's going on in each individual scene. And people are time poor and they just want to listen in on an esport they are interested in. Whereas with gaming stuff, it can be general gaming industry stuff. 
I think that's the nice thing about Save Your Games, that crossover. We have got personalities from the esports world; FIFA players, CEOs, and one -- which I think is my favourite -- that just came out with Stephanie Bendixsen aka Hex, who is an Australian presenter and video game critic.
We've got a really wide spectrum of guests, and hopefully, people who maybe haven't heard of the guests will be interested in hearing those conversations about their games because they can relate to their own lives. 
What made Hex's episode your favourite so far?
Steph, I think it's a great episode because her first pick is Lensmoor (Lensmoor is an old school text-based MUD). I had seen her speaking on the Red Bull website about being addicted to the game when she was like 16 years old. So it was really interesting to hear her talk about that. She also talks about Destiny 2, and I have now downloaded Destiny 2, and I need to find some time to play it because the way she talks about it just made me so excited for the game.
I'm now like, because of that conversation with her, I need to make time for this game!
Are there any as yet unreleased episodes that viewers should get excited for?
Joe Marsh, the CEO of T1. 
He was working for Comcast, and they bought into the Overwatch franchise with Philadelphia Fusion. And then later they merged with T1. So suddenly, he's literally the CEO of the biggest esports brand in the world, obviously, their audience is huge in the east, growing in the West, especially as they've got this North American Valorant team. And it was just really cool to talk to him.
I was really impressed with the fact that he played Valorant with his daughter and Fortnite with his wife. And I just love the idea of this family that's gaming together. They're not just like playing on the Nintendo Switch -- although they do play on the Switch -- but they are playing like these multiplayer shooter games. I just love that. I was like, this is a blueprint for my future family! And I just, I just think it's super cool that you've got a CEO of this brand who's bringing his family in on what he does. And they love it too. I just thought that's pretty darn cool.
What is your own gaming history?
When I was little and my dad had this work laptop, there were three games that we played on this little laptop. One was 'Hugo 2: Whodunit?', which is like a point-and-click game. One of the solutions had you trying to get by a gardener who was trying to kiss you, and since you were in the kitchen you'd eat garlic. That definitely impacted me because you're thinking about problem-solving.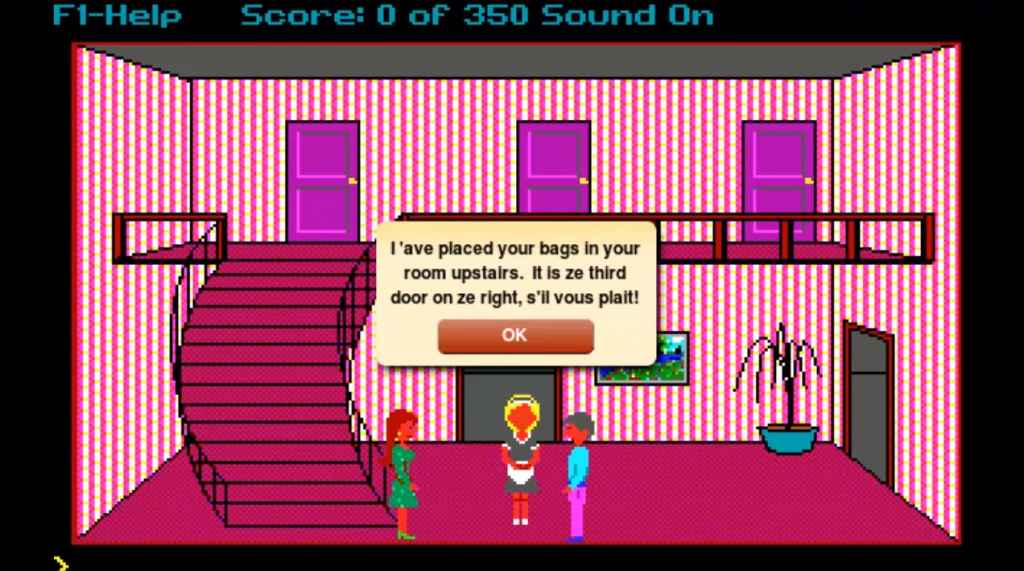 I was also playing Hitchhiker's Guide to the Galaxy, which is a text-based game and it is so hard. You die so much in the game! However, it was Monkey Island that really got me into games. I was the first person in my family to complete that game. I think I probably first played it when I was about six, completed it when I was eight or nine. And I just carry those characters with me. That's so important to me, I'm not gonna lie.
Final Fantasy 10 is another, when I was 16 I spent two weeks post-GCSEs in bed playing that game even though it came out a few weeks earlier and I loved the storytelling and the strategy side of it. The penultimate boss fight is, I think one of the hardest things I've had to do, which was followed by the final boss who you can literally beat in two moves! 
But I was crying because of the storyline, but also the exhaustion from being beaten by the penultimate boss for the 13th time. There was rage, there was throwing the controller down. Hearing the music from that game can still make me cry, I went to a BBC concert and the first piece played was from Final Fantasy 10 and I started crying.
In esports, Counter-Strike was definitely this pinnacle, pedestal, esport for me. And when I started working on it, it was like everything and more. The players in Counter-Strike, the ones that have really transcended the game and are known throughout esports for their achievements, regardless of whether people watch the game or not, and suddenly I was getting to work with these players and interview them and follow their stories. For me, that esport scene would be very hard to leave, like I don't see myself not doing Counter-Strike because I just love it so much.
You can hear more from Frankie on the Red Bull Save Your Game podcast which is available from the Red Bull website or your favourite podcast app. Episodes are released every two weeks.


Feature image courtesy of Red Bull Content Pool.