South Africa dropped from 47th to 64th place in the 2019 global rankings for esports earnings from the previous year. Despite the drop in player earnings, there is still a ton of excitement about the South African esports scene in 2020.  
This is thanks to SA players making their mark on the international scene, along with the tournament organisers who continue to fight for the scene.
Here, we will take a deep dive into South African esports for 2020, including what you can expect to see, obstacles to overcome and much more. 
South African esports tournaments for 2020 

South African esports faces numerous hurdles (Picture: Zombiegamer)
There is a plethora of SA esports tournaments that players can enter. These are all thanks to the dedicated tournament organizers that want to push the scene in the right direction. While there isn't, for example, a tournament as big as The International, or even a CS:GO Major, the SA esports tournaments do have a lot of diversity in terms of titles. 
Telkom VS Gaming 
Let's kick things off with some bad news, as Telkom VS Gaming recently announced a change for their leagues going for the 2020 season. With registrations are now open, it was revealed that there would be only one "Masters" title with CS:GO claiming the spot.  
Dota 2 and League of Legends have been relegated to Championship titles. This likely means that the bulk of the prize money will go into CS:GO. The press release says VS Gaming "will specifically focus on less game titles to provide our community of gamers with a higher level of quality and service". 
Other titles that have been supported in the past, such as Call of Duty and Rocket League, will still feature throughout the year as short-form cups.
ACGL tournaments 
The African Cyber Gaming League (ACGL) manages, broadcasts and administrates arguably the most diverse lineup of esports titles for South African players to enjoy. Tournaments take place throughout the year in multiple locations, with professional management and organization. 
For example, ACGL recently announced the Mythic Royale Fortnite tournament series, with R30,000 in cash up for grabs. That is just one example of how ACGL is catering to SA esports players. There are multiple tournaments across several platforms planned or already running in 2020.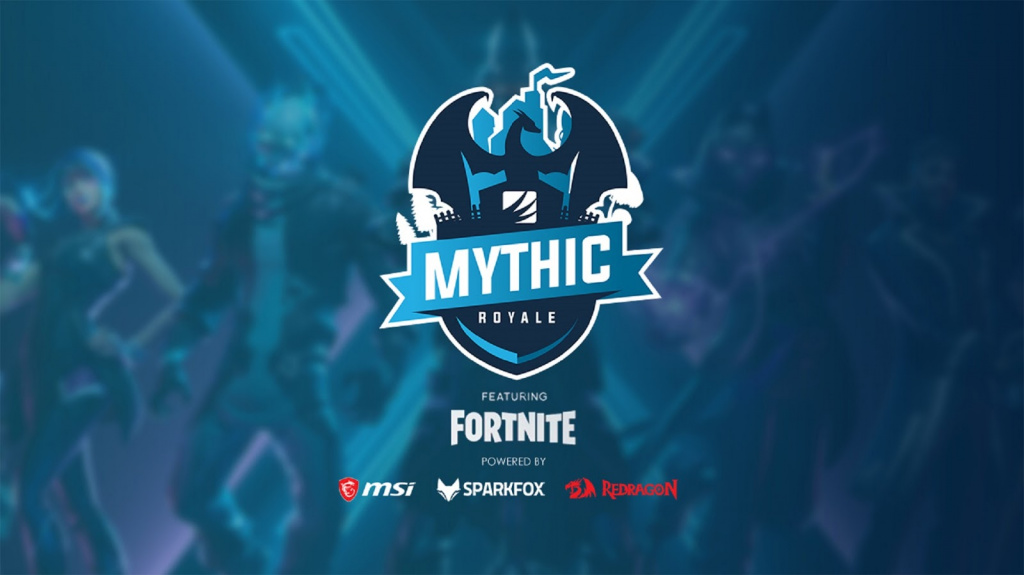 Mythic Royale is a new Fortnite tournament in South Africa (Picture: ACGL) 
Mettlestate
Another powerhouse of the South African esports scene is Mettlestate. The organization hosts a wealth of tournaments for multiple esports titles with professional production. There are leagues, cups and big tournaments to enter, making it one of the premier esports tournament organizations in South Africa. 
You can check out all the Mettlestate leagues here, featuring a range of titles from Call of Duty to FIFA, Overwatch and a whole lot more. 
Other tournaments
The big three organizations mentioned above aren't the only ones hosting esports tournaments in South Africa.
We have ATK Arena with a fantastic venue in Cape Town that hosts multiple tournaments, social gatherings and more. Bravado Gaming also host a FIFA 20 tournament with R15,000 prize pool (taking place on 8 February). Further, there's Button Bashers and their Motherland FGC, a brand new fighting game initiative for South African players.
Leaving a mark on the international scene 
South African esports players are making their mark on the international scene. It is incredible to watch these players perform at the highest levels. In early January, the international esports organization, Cloud9, signed the ATK Arena squad with multiple South African players. 
Speaking about the acquisition, coach Tiaan "T.c" Coertzen explained: "Joining Cloud9 is a dream come true for the entire squad. Words can't describe how excited we all are to represent such a prestigious organization.
"We're very grateful for the opportunity. I think it came at the perfect timing to provide us with more resources to continue our growth and to strive for new heights. Our team is still very young and I'm very excited to see how far we can go with the support Cloud9 can offer." 
The team is already making some waves, as they managed to qualify for the illustrious IEM Katowice and recently participated in DreamHack Open Leipzig 2020. Unfortunately, they didn't manage to make it to the top four at DreamHack, but they did showcase some excellent skill. 
A team from South Africa also managed to qualify for the first Apex Legends Global Series Major. That's a massive accomplishment playing from South Africa with high latency.
ATK Arena's Apex Legends team will be making their way to Texas for the first Major of 2020. The Major kicks off on 13 March 2020 and fans will be cheering for the SA players as they compete on the global stage. 
ATK Arena also recently announced their new CS:GO roster that will have their first outing with a trip to Dubai, where they will compete in the Asia Minor Qualifiers. 
Player participation 
Player participation in local tournaments is still low. The South African esports scene doesn't normally have hundreds of players competing (or trying to qualify) in a single tournament. Instead, low tournament turnout is more of the norm in South Africa. 
We recently spoke to Mettlestate boss Barry "Anthrax" Louzada to talk about their Apex Legends League, and exactly why players should get involved:
What would you say to local players on the fence about registering for the Apex Legends League?  
"Simple really, if they want to see support for the games and titles they love and enjoy they need to enter and compete. 
"No sponsors are going to get on board for titles that are unsupported in the scene and bring no numbers. The developers also, in turn, won't be supporting and offering custom servers to a scene that has no players or teams filling leagues. Remember, custom servers are for the competitive scene which is exactly what Acer is supporting."
Why should local players get involved specifically?
"The only way any gaming scene is ever going to grow is if you take the time to join and support any and all locally run events. You don't have to play to get a win. Sometimes you just have to play to have fun and just see where you fair in the local scene.
"It isn't ideal not having custom servers but if we all move together in the same direction we can certainly help ensure that we get what we need to get to have the leagues we want to have." 
As you can see, it is all about getting more players involved. The more players join the scene and throw their hats into the ring, the better. Sure, the South African esports scene isn't the biggest out there, but it has a lot of room to grow even when some obstacles stand in our way. 
Obstacles for South African esports 
South African players are no strangers to obstacles standing in the way of their esports dreams. The South African power utility, Eskom, continues to implement "loadshedding", which is basically rolling blackouts for several hours per day.  
This makes it difficult to plan ahead and compete; especially when there is a venue without a generator, or when someone from SA is competing in an online qualifier. 
Another obstacle is latency. You might have heard international players complain about their latency in a match going over 100ms, calling it unplayable.  
For South African players to compete in online qualifiers for international tournaments, for example in Europe, they have to contend with a constant latency of 150ms or more. The thing is, nothing can be done about it.  
This is due to the distance from international servers. Furthermore, not all esports titles have South African servers; which makes it difficult to even host tournaments for titles such as Fortnite. 
Final Thoughts 
There are some obstacles to overcome in the South African esports scene for 2020 and beyond. Players need to get out there and join more tournaments. While the "loadshedding" issue could cause some problems, event organizers have to find a way to work around it. 
Despite these obstacles though, the state of the South African esports scene in 2020 looks promising. There are multiple tournaments planned and SA players are making their mark on the international scene. 
The hardworking individuals behind the SA esports tournaments will continue to do their absolute best. They go out of their way to bolster the SA esports scene each year. That's why we are seeing improvement and the future looks brighter than ever before.