In one of the biggest publicised deals in esports history, TSM announced a partnership with cryptocurrency exchange FTX for US0 million over 10 years earlier today. Two of the stipulations of that deal were a jersey sponsorship and naming rights, with the team renaming to "TSM FTX".
It's time for a new era of TSM.

Welcome to the family @FTX_Officialpic.twitter.com/VLofrUlmSU

— TSM FTX (@TSM) June 4, 2021
However, those plans would be in violation of Riot's rules regarding partnerships, which have specific clauses about cryptocurrency exchanges. While the LCS has given TSM approval to move ahead with the partnership, they have placed restrictions on the team and their new partner. TSM's name will not change for Riot broadcasts (at least in North America), and the team's players will not be allowed to wear jerseys featuring the FTX logo on said broadcasts either.
Speaking to Dot Esports, the LCS' commissioner and Riot's Head of Esports for North America and Oceania said, "The TSM and FTX sponsorship deal does not break any LCS sponsorship rules, but crypto exchanges fall under a category of sponsorship that carries activation restrictions." The end result of which, he went on to explain, has led to the restrictions Riot has issued.
TSM will still be going by "TSM FTX" on social media, however, and the deal appears to be otherwise unchanged. If it was changed at all, even.
TSM's founder Andy "Reginald" Dinh intimated as much when he made a public statement on Reddit about this development, saying that the Riot broadcast jersey and name restrictions were already a known quantity and part of the original deal. "FTX will still be sponsoring our league and Valorant players in content, social, live-streaming and in-person events. Which has more visibility than riots broadcast," Reginald confirmed.
It'a certainly good for the industry to see deals of this size, but it's a bit confusing why FTX would choose an org with a largely American fanbase when the exchange isn't able to be used in America.

A lot riding on the "future expansion" mentioned.https://t.co/XCY97903U1

— MonteCristo (@MonteCristo) June 4, 2021
If this is the case, then there has to be some speculation as to what FTX's angle is with this sponsorship deal. FTX as an exchange isn't even available in North America, which makes partnering with a North American organisation a touch perplexing even without the lack of on-air branding.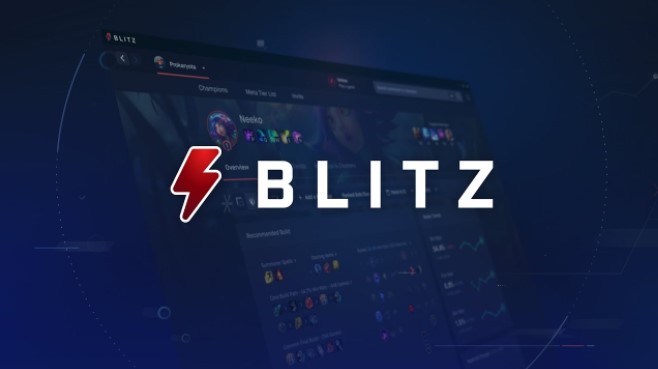 (Picture: Blitz.gg)
That said, that is arguably a core part of why FTX and TSM are comfortable with the LCS restrictions if appealing to the NA audience is less important. Instead our eyes should turn to TSM's impressive reach on social media outlets - including a number of high profile Twitch streamers like Doublelift and Myth - and their ownership of Blitz.gg, live performance analysis software for numerous games including LoL and Valorant.
While restrictions on Riot broadcasts might be tight, that is far less true for TSM's social media and proprietary software. Whether that will be worth the hefty US$210 million price tag is something FTX will have to answer in the coming years.