Team SoloMid (TSM) announced on 30th March that Nick Ottinger, the 2020 eNASCAR Coca-Cola iRacing Series champion, will be joining TSM as the first-ever sim racer to represent the North American organisation.
The 27-year-old American is an iRacing veteran and is currently driving his 10th season in the eNASCAR Coca-Cola iRacing Series.
During his long career, Ottinger had had many successful seasons but undoubtedly the best one was the last year's season when he became the eNASCAR Coca-Cola iRacing Series champion.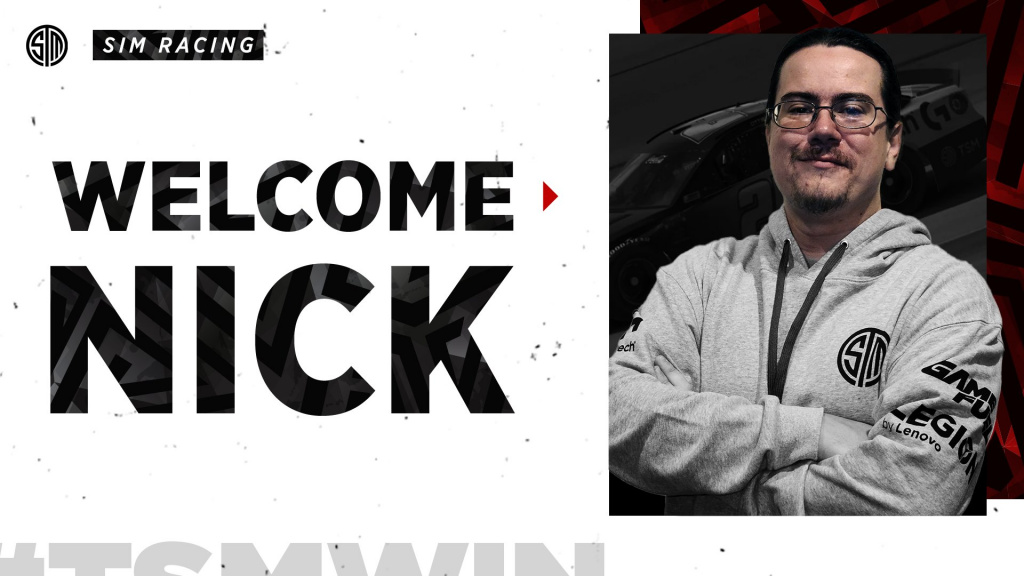 (Picture: TSM)
With a total of 16 races won during his career in the eNASCAR Coca-Cola iRacing Series, Nick is currently tied in 2nd place, only behind Ray Alfalla, a four-time world champion.
"TSM shares a vision of being competitive and wanting to win. I could not pass up on teaming up with one of the most decorated esports brands like TSM," said Ottinger in the announcement. "I have many goals that I want to achieve with TSM as a driver. Being the first sim-racer to join the TSM family is a major accomplishment and just the first step. We are here to win races and showcase just how cool and interesting sim racing can be."
In the 2021 season, Nick is driving for William Byron eSports for the second year in a row, an esports org founded in December 2019 by NASCAR Cup Series driver and iRacing veteran William Byron.
The official announcement states that Ottinger joins TSM "in partnership with William Byron eSports", without specifying details, but it probably means that William Byron eSports owns Ottinger's slot for the 2021 eNASCAR Coca-Cola iRacing Series, and in order for Ottinger to still compete, this needs to be a joint venture between the two organisations.
In the 2021 season, Ottinger is currently ranked 14 after four races, with 59 total points. The first track where he will officially race under the TSM banner will be Richmond Raceway, on Tuesday, 13th April 2021.