Mike Pondsmith is the founder of R. Talsorian Games, the company behind Cyberpunk. 
Cyberpunk is the tabletop roleplaying game and Cyberpunk 2077, the upcoming and highly anticipated video game, is based on it.
As you might know, Mike Pondsmith is a black man.  Until just last year he was the only black person in the Origins Hall of Fame (The Origins Awards are American awards for outstanding work in the game industry).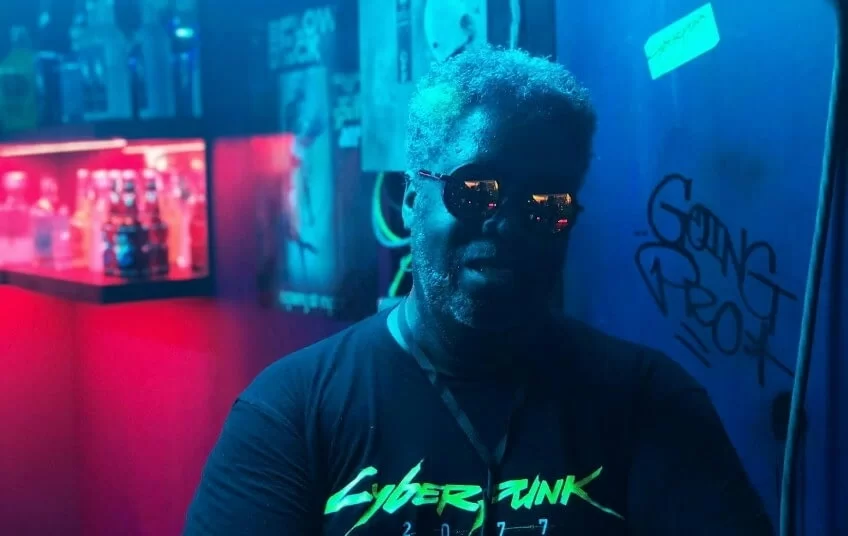 Mike Pondsmith is one of the most prominent black persons in the tabletop community(Picture: CD Projekt RED)
 
During the past few weeks, we are witnessing ongoing protests, social unrest and support for #BlackLivesMatter movement across the U.S. and the whole world, which all started after the police killing of George Floyd.
People are protesting against systemic racism, police brutality, abuse of power, and overall a general inequality.
While most of the protesters are peaceful and use only the power of words to spread the message, unfortunately, some people are using this situation to spread violence and to commit crimes such as looting and destroying private and public property. Many policeman are doing the same, with unprovoked and brutal attacks on peaceful protesters.
Overall, a pretty sad state of affairs, and that is just a tip of the iceberg when it comes to 2020.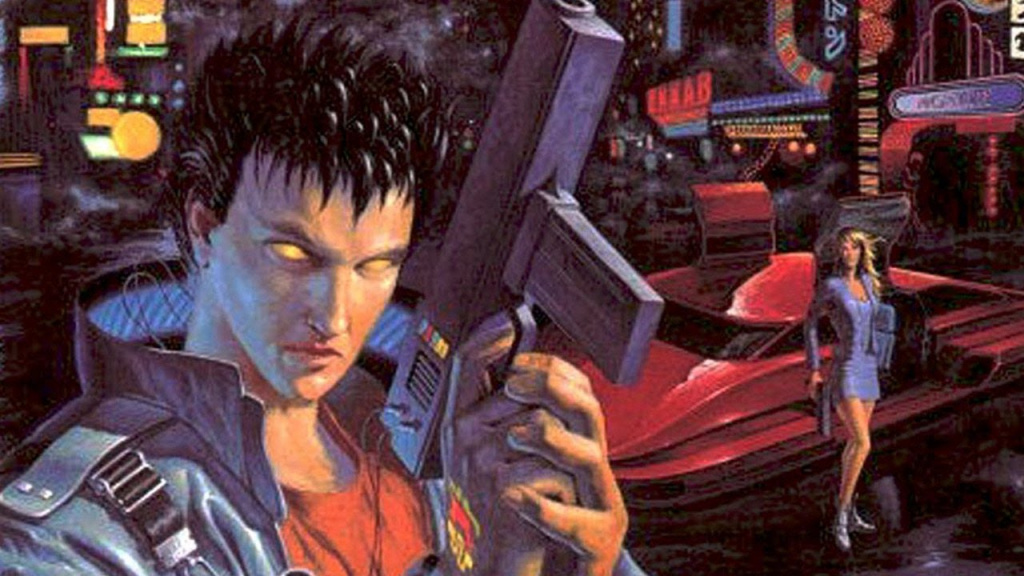 Cyberpunk 2007 is based on Mike Pondsmith's Cyberpunk tabletop game from the 80s. (Picture: R. Talsorian Games)
Because of everything that is currently happening around us, R. Talsorian Games issued a statement to address the situation.
They say that Mike is taking his time to reflect on the situation and on "a lifetime spent being a black person in the United States and a black person in gaming."
In the statement, R. Talsorian Games explains that Mike wants to "pick the right words to express his thoughts and feelings," and when he finds them, he will come out and say his views on "race, abuse of authority, and power."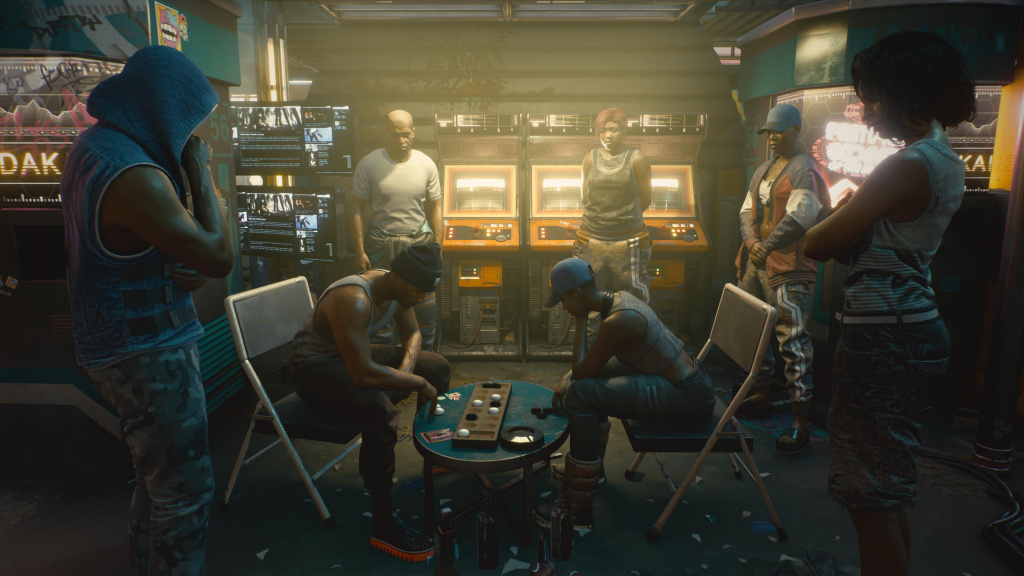 Eight years since the announcement, Cyberpunk 2077 will finally be released this year. (Picture: CD Projekt RED)
In the meantime, R. Talsorian Games is giving their stance, which of course includes Mike's views as well.
"We don't just condemn racism. We despise it," says in the blog post. "People, no matter the colour of their skin, their gender identity, their sexual preference, their ethnicity, their physical and mental differences, their age, or their religion have a right to live their lives without worrying about being harassed or beaten or killed by others, especially others with power and authority."
They will also start donating to organisations who support of #BlackLiveMatter movement, and their first action is a $2000 donation to the Bail Project.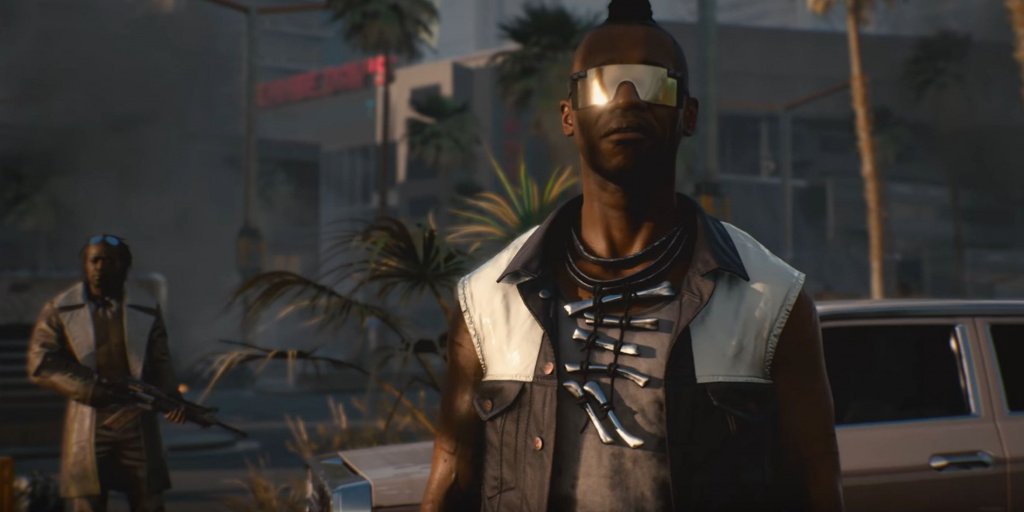 "Voodoo Boys" and "The Animals" are gangs in the world of Cyberpunk 2077, with predominantly black members. (Picture: CD Projekt RED)
Last year, there were various criticisms surrounding Cyberpunk 2077's social awareness. Some of them were pointed towards "Voodoo Boys" and "The Animals". They are both one of the many gangs in Night City appearing in Cyberpunk 2077.
Both of these group are composed of predominantly black members, and there was an outrage claiming that Cyberpunk 2077 is racists because of how it portraits these groups. But, many who criticized this didn't even know that the creator of the Cyberpunk world is a black man, which eventually provoked Mike himself to respond to these claims on Reddit.
"As for the Animals -- the whole freaking point is that they think of themselves as powerful, dangerous, wild animals. You'd have thought the Lady named "Sasquatch" would have given them a clue, " Mike said. "The original Voodoo Boys were a scathing commentary on cultural appropriation. I love the idea that real practitioners of Voudon moved in and took back their turf. And they even got the Creole right"
Back then, he had a message for everyone how criticised his work:  "Who the (bleep) do YOU think you are to tell ME whether or not MY creation was done right or not?"
In the end, as the world around us is rapidly becoming something that might look like a dystopian cyberpunk future, Mike Pondsmith has this to say: "Cyberpunk was a warning, not an aspiration."