The protests facing racism, profiling, and harassment against people of colour and black communities have reached a boiling point following the murder of George Floyd at the hands of the Minneapolis Police Department. In these troublesome times, staying silent or taking no action can feel like complying with the current status quo the US (and the world) lives in.
The Overwatch League is one of the esports scenes that's made no effort to address the current social climate. No Twitter, Facebook, or Instagram posts to be seen, with only a handful of teams like the Florida Mayhem and New York Excelsior, going beyond the cookie-cutter PR statements by donating to charities like the Minnesota Freedom Fund and the American Civil Liberties Union (ACLU).
It's amid this inexplicable silence that the only black player currently in the Overwatch League (and only the second in the entire history of OWL behind Mikias "Snow" Yohannes), Steven "Kodak" Rosenberger, decided to call out the reserve many players have shown to voice concerns over the protests that demand equal treatment for black people.
"Players are being too silent during this time, it hurts seeing no support from the scene you committed your whole life to," the Atlanta Reign flex support tweeted out.
In a follow-up comment, the German expressed that raising awareness is key, and social media as a tool should be used for the greater good."Social media has so much impact these days, which gives us influencers an amazing opportunity to change the world for the better."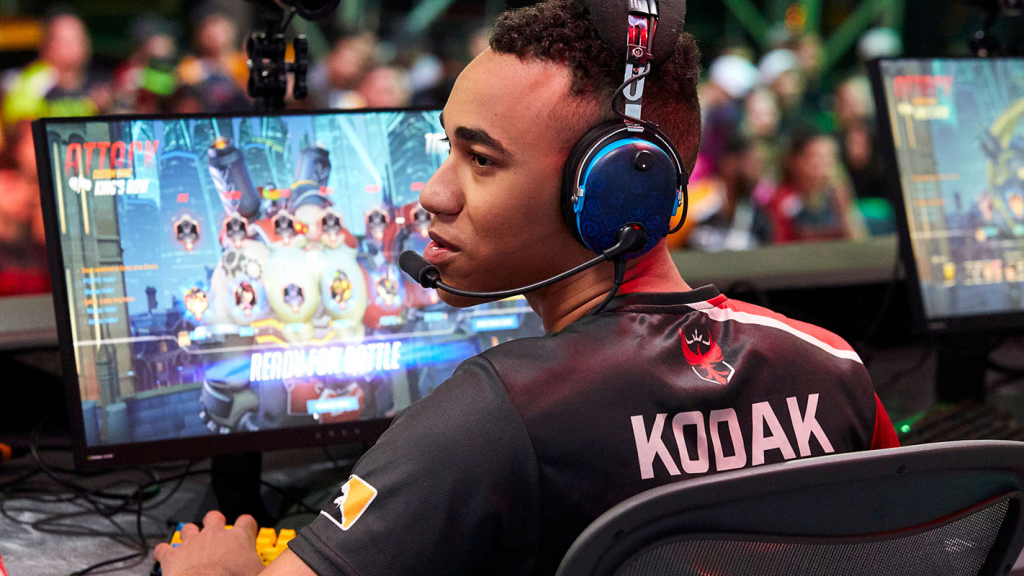 Kodak has felt a lack of support from his fellow pros. ​​​​​​(Picture: Blizzard Entertainment)
Former Houston Outlaws general manager, Matt "Flame" Rodriguez, responded with a concerning remark as someone that knows the ins and outs of how the orgs handle themselves.
"There's about a 500 percent chance some teams are telling their players not to comment in fear of them saying something ignorant. They've requested silence in far less hostile/major events in the past. It is disgusting though I'm sure it's happening."
Blizzard found themselves under heavy scrutiny months ago after suspending Hearthstone player Chung "blitzchung" Ng Wai following his support for the Hong Kong protests during the Grandmasters Asia stream, so a precedent for this type of behaviour exists.
There has been minimal support from OWL players. Dante Cruz, Houston Outlaws DPS, shared a heartfelt message and donated money to the Minnesota Freedom Fund this past May 30th.
"I've been sheltered for a lot of my life and luckily I was able to grow up in a good town. I've never had to deal with the struggle, but I've been educating myself more and maybe I can help people do the same."
Caleb "McGravy" McGarvey, flex tank for the Los Angeles Valiant, dropped his D.Va suit and Halsey-like selfies to signal boost the official GoFundMe page for people looking to donate to George Floyd's family directly.
Hopefully, more players will step up and use their followings to incite fans and OWL followers to look out for ways to help their local communities stand up against racism.