Although it wasn't as epic and as exciting as Ubisoft has probably hoped it to be, since the leaks have spoiled the surprise, Far Cry 6 was tonight officially announced at the very end of the Ubisoft Forward presentation.
It was the same leaked trailer we saw earlier this weekend, but of higher quality and with some beautiful intro elements that weren't leaked.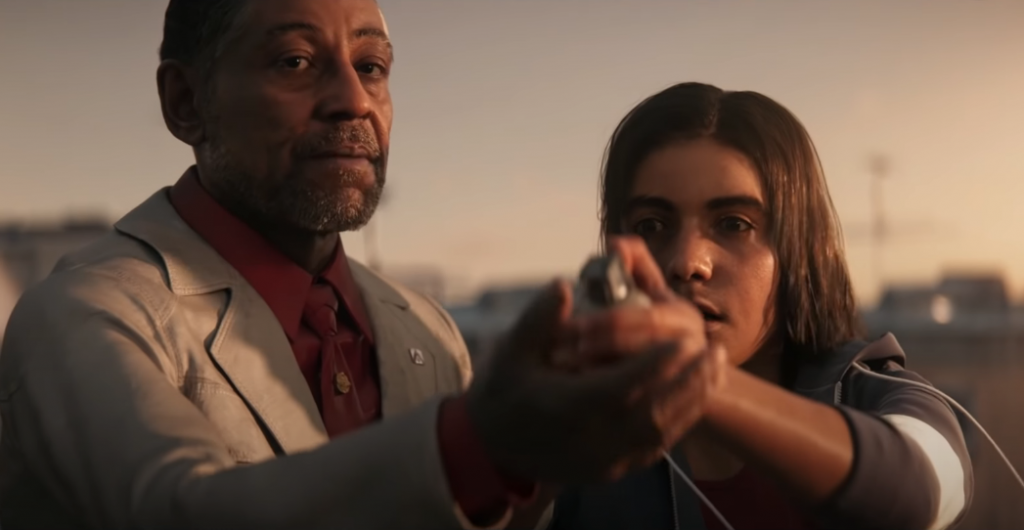 As we already knew, Giancarlo Esposito will play the main antagonist, Anton Castillo, the dictator of Yara, a place described as "a tropical paradise frozen in time".
In the trailer, he speaks with his son Diego and he is trying to explain to him that only he can save his people and country from falling into utter chaos.
In the game, we will play as Dani Rojas, a local Yaran and a guerrilla fighter on his mission to liberate the nation from ruthless oppression and dictatorship.
It is also said that the map of Far Cry 6 will be "the largest Far Cry playground to date" with jungles, beaches, and Esperanza, the capital city of Yara.
The official release date has also been revealed.
Read more: Devolverland Expo - why watch marketing when you can play it for free?
The game is slated for release on 18th February 2021, and it's coming to PlayStation 4, PlayStation 5, Xbox One, Xbox Series X, Stadia, Epic Games and Uplay.
Besides the main trailer, Ubisoft released a video with actors Giancarlo Esposito(Antón Castillo) and Anthony Gonzalez (Diego Castillo) talking about their characters and motion capture experience.