From George Weah to modern icons like Mohamed Salah, there's been no shortage of football stars that have put African football on the map. One of the most prolific and electrifying of them all is, without a doubt, Jay-Jay Okocha.
The Nigerian attacking midfielder had a stellar career playing across several top European leagues, including the Bundesliga with Eintracht Frankfurt, Ligue 1 with Paris Saint-Germain, and the Premier League with Bolton Wanderers and Hull City.
His offensive quality made him win the Nigerian Footballer of the Year award in 1995, 1997, 2000, 2002, 2003, 2004, and 2005, as well as leading his home country to win the Africa Cup of Nations in 1994.
Want to know how to add this Icon to your collection? Here's everything you need to know, all with the help of FUTBIN.
All images courtesy of FUTBIN.
Jay-Jay Okocha Icon - Stats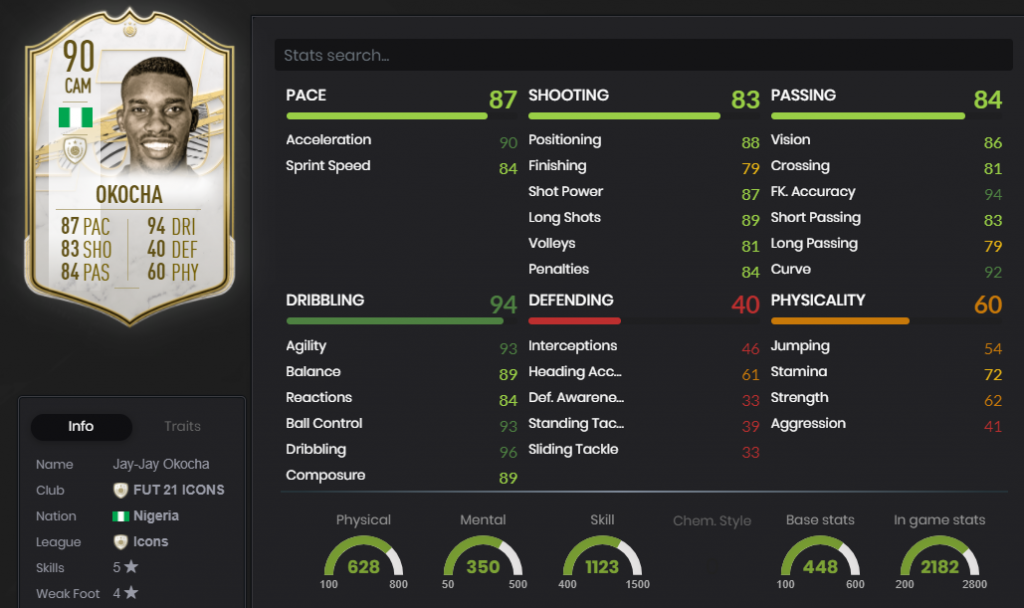 Fast and agile, Jay-Jay Okocha has some clear flaws in his stats, but might still be worth pursuing in the long run.
90 Acceleration, 87 Shot Power, 89 Long Shots, 94 FK Accuracy, 96 Dribbling, are his best attributes. However, keep in mind key components you'd love to see in a pacey CAM like Stamina (72) and Finishing (79) which are a bit below par for a top-tier card like this.
Keep in mind this Icon is a Prime version, which boasts better stats thant its Base form.
Jay-Jay Okocha Icon SBC - Cheap solutions and requirements
For this Squad Building Challenge, you need to come up with six different rosters with unique requirements.
Born Legend SBC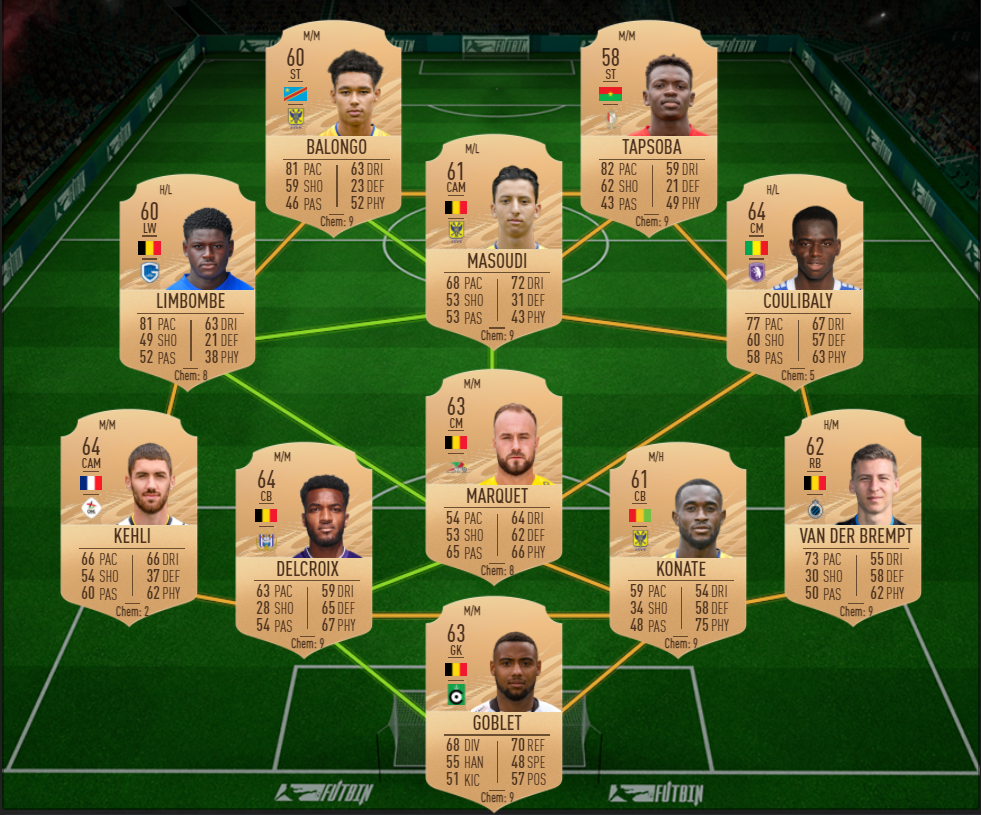 Rare: Exactly 11
Player Level: Exactly Bronze
Team Chemistry: Min 50
Number of players in the Squad: 11
Cost: 2,300-6,500 Coins
Reward: 1 Small Silver Players Pack
Rising Star SBC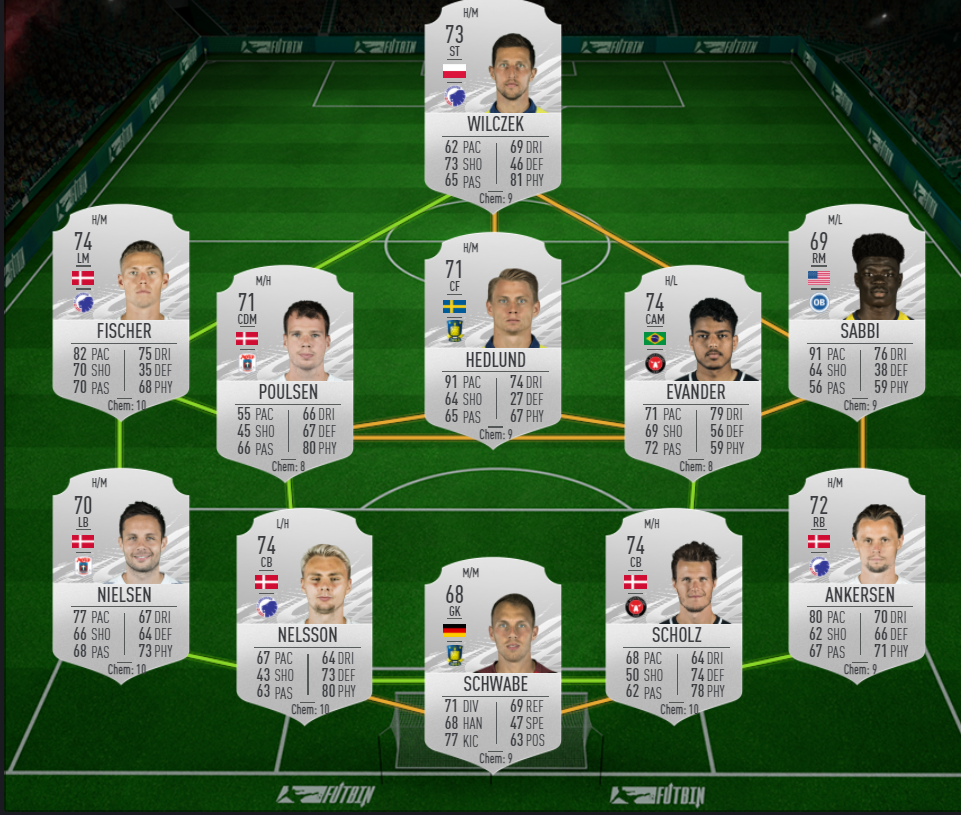 Rare: Exactly 11
Player Level: Exactly Silver
Team Chemistry: Min 50
Number of players in the Squad: 11
Cost: 1,800-8,300 Coins
Reward: 1 Jumbo Silver Pack
Top-notch SBC
IF + FUT-CHAMP Players: Min 1
Squad Rating: Min 80
Team Chemistry: Min 80
Number of players in the Squad: 11
Cost: 20,000-21,800 Coins
Reward: 1 Gold Players Pack
The Artist SBC
Number of players from Bundesliga: Min 1
IF + FUT-CHAMP Players: Min 1
Squad Rating: Min 83
Team Chemistry: Min 75
Number of players in the Squad: 11
Cost: 50,700-60,000 Coins
Reward: 1 Premium Mixed Players Pack
Paris Finesse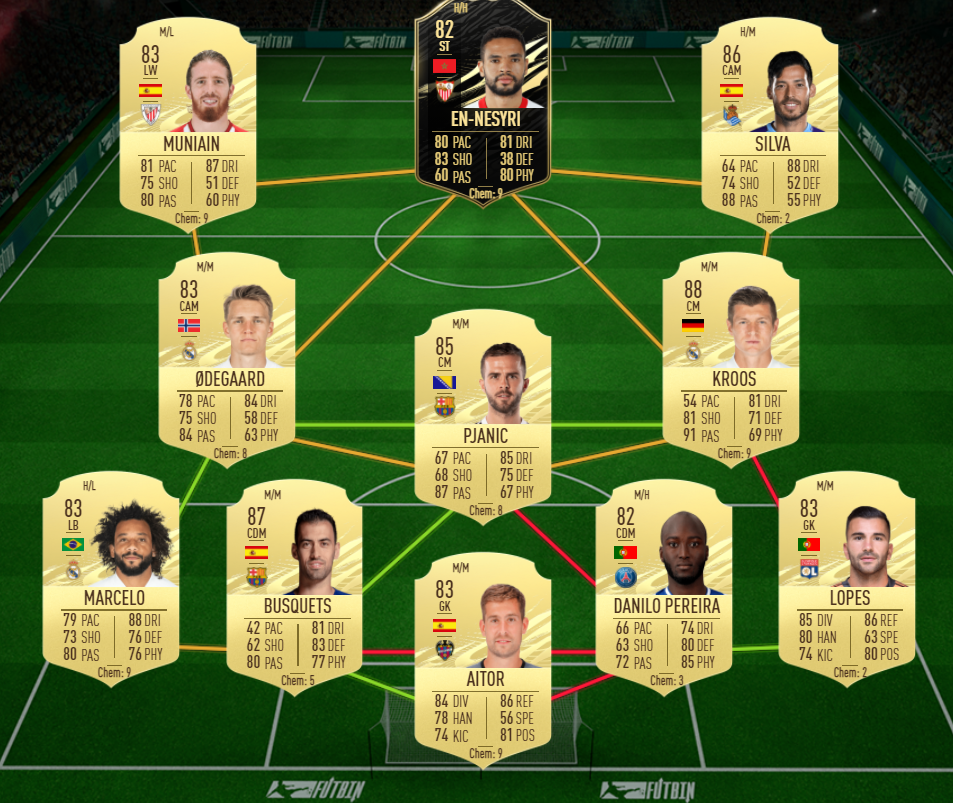 Number of players from Paris SG: Min 1
IF + FUT-CHAMP Players: Min 1
Squad Rating: Min 85
Team Chemistry: Min 70
Number of players in the Squad: 11
Cost: 142,000-164,000 Coins
Reward: 1 Premium Gold Players Pack
League Finesse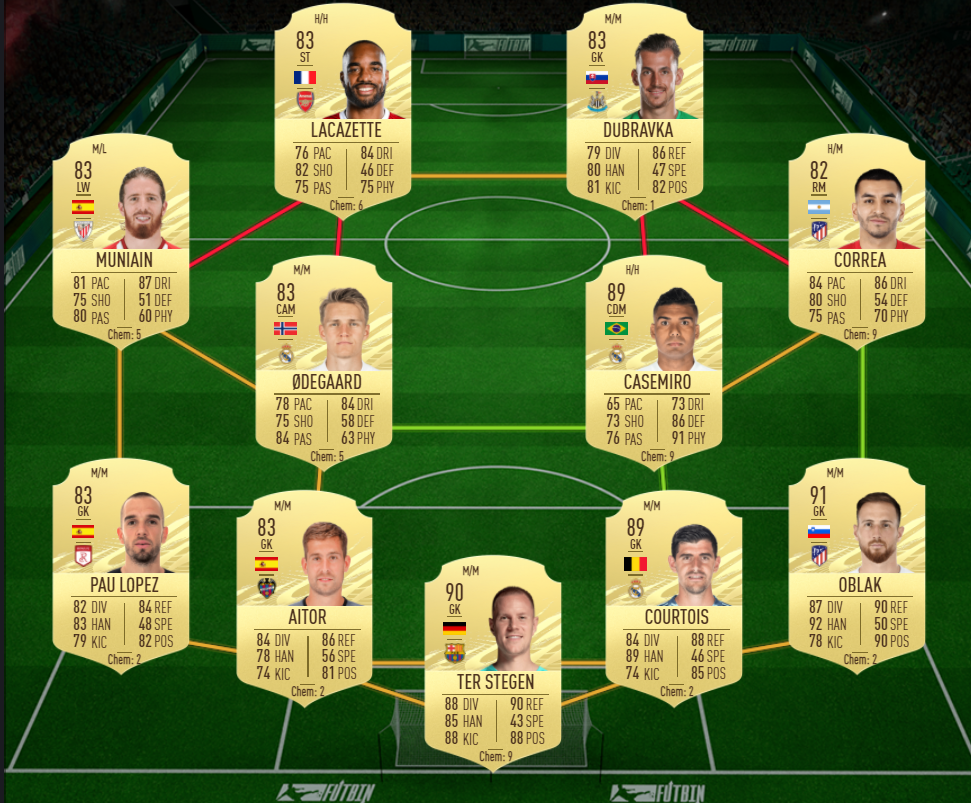 Number of players from Premier League: Min 1
Squad Rating: Min 87
Team Chemistry: Min 50
Number of players in the Squad: 11
Cost: 259,000-309,000 Coins
Reward: 1 Rare Electrum Players Pack