Footballs coming home! But is home London or Rome? England or Italy? That's the question that is torturing two nations with both countries set to compete for victory in the 2020 European Championship.
Both sides have their strengths, Italy are unbeaten in 33 games, England has conceded just one goal all tournament. Both teams have world-class players that are proving themselves -- game by game -- to the rest of the world
Two of those players are, England's Declan Rice and Italy's Jorginho. Two defensively minded central midfielders, though there are differences, with Jorginho skilful at unpicking opposition defences from deep with pin-point passes, while Rice astutely covers his backline with the minimum of fuss.
To celebrate these two stars on the rise, FIFA 21 is facing them off against each other in a Showdown, with both getting boosted cards available through a Squad Building Challenge.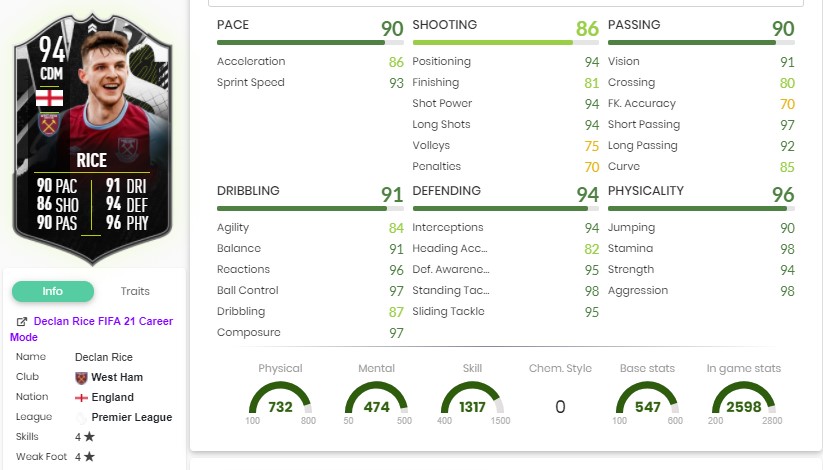 Both Declan Rice and Jorginho's Showdown cards are 94-rated. (Picture: FUTBIN)
A Showdown means that the cards can also see further upgrades; if Italy win Jorginho will get a further +2 to his stats, likewise if England win Rice will get +2 to his stats.
If you want to get your hands on Jorginho read on, if Rice is more your speed check out our guide from him.
Jorginho Showdown SBC - cheapest solutions
Jorginho's Showdown card, unlike the two of Declan Rice's, just needs one SBC to be completed.
Here are the requirements and cheapest solutions we could find.
Note: All prices are courtesy of FUTBIN and subject to change.
Jorginho SBC
# of players from Italy: Min 1
Squad Rating: Min 86
Team Chemistry: Min 50
# of players in the Squad: 11
Jorginho Showdown - stats
(Picture: FUTBIN)
FIFA 21 players have until Sunday to complete either SBC, then its a case of sitting back, "enjoying" the game, and hoping your team comes out on top.

For more FIFA 21 news, guides, and more check out our dedicated hub.