José Gaya has been a rock-solid servant for Valencia since he debuted for the Spanish side in 2012. While he's spent most of his career as a left-back, the 25-year-old has played as a striker in more than a few occasions.
EA Sports has decided to pay homage to his past as a centre forward by giving him a stat changing Freeze card, turning him into an ST in the process.
Part of a batch of Freeze cards released today that transform some world-class players, providing them with different stats and roles (Casemiro as a CB and Sadio Mané as a ST to name a couple), these cards will definitely be highly sought after.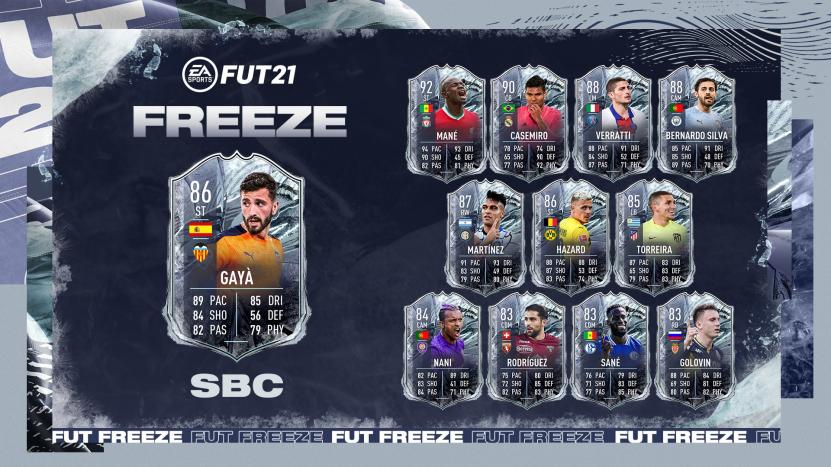 (Picture: EA Sports)
Without further ado, let's get down to everything you need to know about the José Gayà Freeze SBC. All information comes courtesy of FUTBIN.
José Gayà Freeze SBC - How to complete
To complete this SBC you'll only need a single squad, which will cost you anything between 52,900 (PS4) to 58,100 (PC) coins, depending on your platform.

(Picture: FUTBIN)
Requirements:
Number of players from LaLiga Santander: Min 1
IF + FUT-CHAMP Players: Min 1
Squad Rating: Min 84
Team Chemistry: Min 80
Number of players in the Squad: 11
José Gaya Freeze in-game sats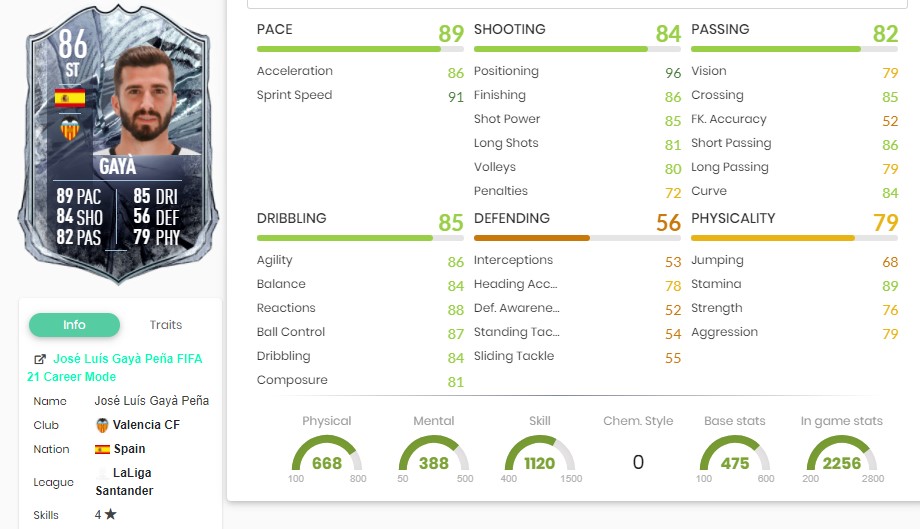 (Picture: FUTBIN)
Unlike regular Gaya, the defensive prowess of the Freeze version is significantly worse, with all but Heading Accuracy (78) sitting in the 50s. To compensate, José Gayà Freeze possesses outstanding Finishing (86), Dribbling (84), Sprint Speed (91), and Finishing (86).
If you run a pre-dominantly LaLiga or boast a number of Spanish players José Gayà, as a striker, is a fantastic player and at under 60k coins, he isn't incredibly expensive either.