EA Sports always strives to maintain Ultimate Team fresh with new rewards and challenges for players to tackle, with the Future Stars being the latest cards to make their way to the mode.
Highlighting promising talent under the age of 23, the Future Stars are the perfect cards for the football enthusiasts that are keeping tabs on all the new promising youngsters that are looking for a breakthrough season.
This time around, it's the former Liverpool attacker, Rhian Brewster, to be at the center of a Future Stars SBC. Making a switch to Sheffield United for the current campaign, Brewster has yet to develop into the goalscoring machine managers like Jurgen Klopp believe he can become.
So, want to know how to get your hands on him and whether he's worth the investment or not? We break all the info down with the help of FUTBIN right below.
Rhian Brewster Future Stars - Stats

(Image: FUTBIN)
Any striker with both Acceleration and Sprint Speed over 90 is worth having on your team, and while Brewster might not be the greatest for link-up plays with mediocre passing stats, he also boasts decent Finishing (88), Shot Power (87), and Dribbling (84).
Truly one made for those that prefer blistering paced attacks and running up and down the pitch, Rhian Brewster has a spot among some top-tier squads in Ultimate Team.
Rhian Brewster Future Stars - Cheap solutions
To complete this Squad Building Challenge, you need to exchange a total of two different squads with unique requirements.
England SBC

(Image: FUTBIN)
Number of players from England: Min 1
IF Players: Min 1
Squad Rating: Min 84
Team Chemistry: Min 70
Number of players in the Squad: 11
Cost: 83,000-93,000 Coins
Reward: 1 Prime Mixed Players pack
Premier League SBC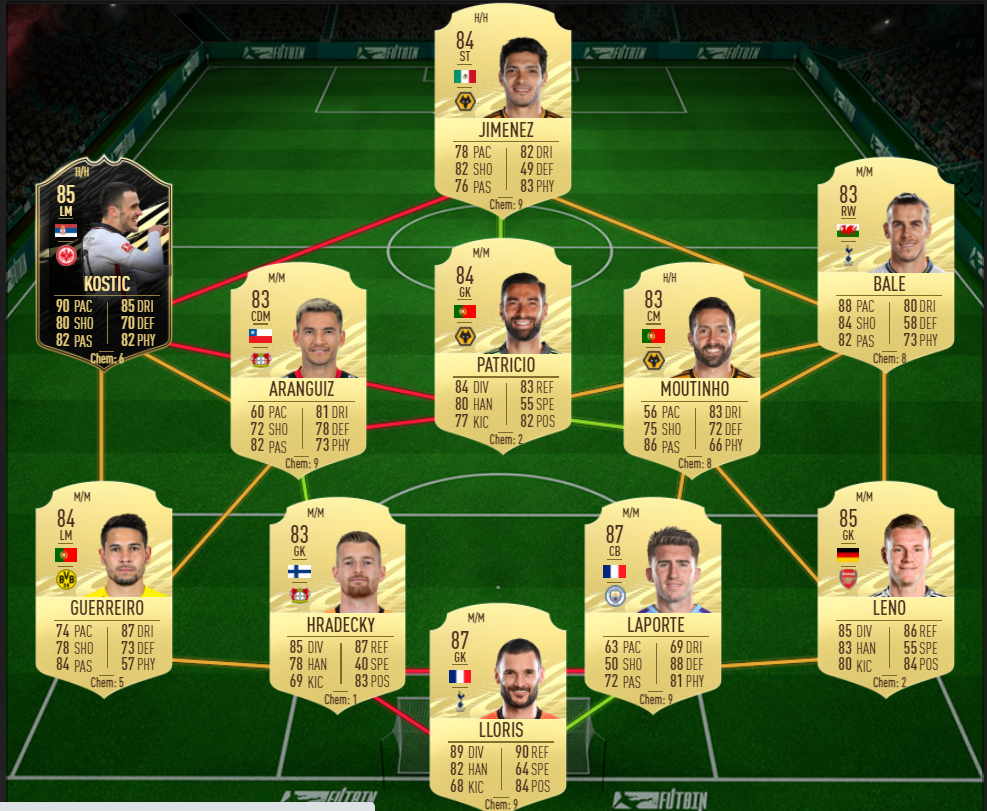 (Image: FUTBIN)
Number of players from Premier League: Min 1
IF Players: Min 1
Squad Rating: Min 85
Team Chemistry: Min 65
Number of players in the Squad: 11
Cost: 148,000-167,000 Coins
Reward: 1 Small Rare Gold Players pack