Scripting, a kind of momentum-based handicap, is an idea rooted deep in the FIFA community.
It's a term used to describe a phenomenon that seems to happen when a player is comfortably winning, but the game does all it can to make things easier for an opponent.
It's hard not to believe it's true. After all, the stars always seem to align for an opponent suddenly. Like Moses parting the Red Sea, a physics-defying spectacle unfolds before our eyes, and our opponent effortlessly dribbles the whole team while our players seem to fall over themselves.
But it's all in our heads according to EA. Someone popped the question in an official Q&A on Twitter, and they didn't hesitate to respond.
As mentioned before, there is no 'scripting', 'handicap', 'momentum', and/or 'DDA' in the game.

We'll try to summarize some details in this thread:
(1/5) https://t.co/dRXN4iDFnz

— FIFA Direct Communication (@EAFIFADirect) August 5, 2020
In the simplest terms, they said it's not a part of the game. However, they did acknowledge that unfortunate circumstances can happen, but it's the result of trying to make the game as realistic as possible.
"We build a football simulation game by implementing the different concepts of football," they said. "These concepts include an error system and a physics system which bring variety and authenticity to the game. When recreating the details of football, all real-life outcomes are possible."
However, they did acknowledge that situations do happen that feel "random and outside of the user control". It's something they're actively trying to address.
Every year we are actively trying to reduce situations in the game that feel random and outside of the user control. And we continue to see progress in this area each year.
(3/5)

— FIFA Direct Communication (@EAFIFADirect) August 5, 2020
Still, they made a good point. The element of chance "already creates a football-like experience" and there was "absolutely no need to implement systems to influence the outcome of the game artificially".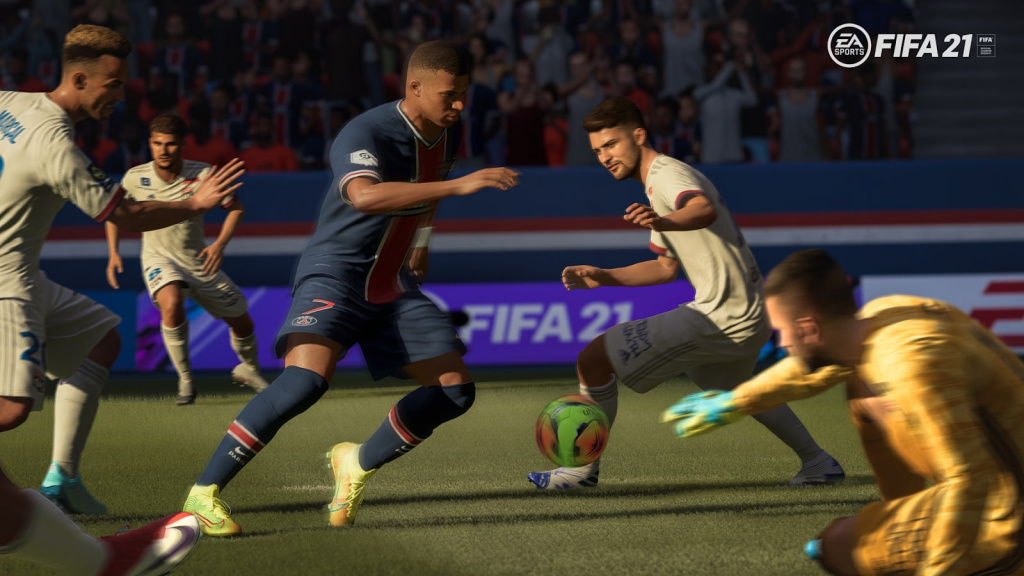 FIFA 21 will release in October (Picture: EA) 
To be fair, their response is probably not enough to extinguish the conspiratorial flames surrounding scripting and momentum. The most devoted believers would say they'd never admit it. Just take a look at a recent thread. But at least EA have finally made an effort to address it.
Either way, FIFA 21's release on October 6 isn't too far away. Of course, it will still have those infuriating moments where scripting feels real, but at least it'll make victory even sweeter.