FIFA Ultimate Team, is always one of the most highly anticipated game modes of any FIFA title. From new card types to tweaks to the stats, and rumours over what new ICONs are going to make their way to the game, there is no game mode that generates just as much hype as Ultimate Team.
EA had already confirmed that there would be 100 ICONs available in FIFA 21, and now after the FUT Ultimate Team reveal and trailer held on the 10th August we can now show you each and everyone that will be making it into this year's title.
Include in this year's batch are a number of recently retired pros such as Liverpool F.C and Spain legend Fernando Torres, Chelsea F.C's greatest ever goalkeeper Petr Čech and Bayern Munich and Germany legends - Phillip Lahm and Bastian Schweinsteiger.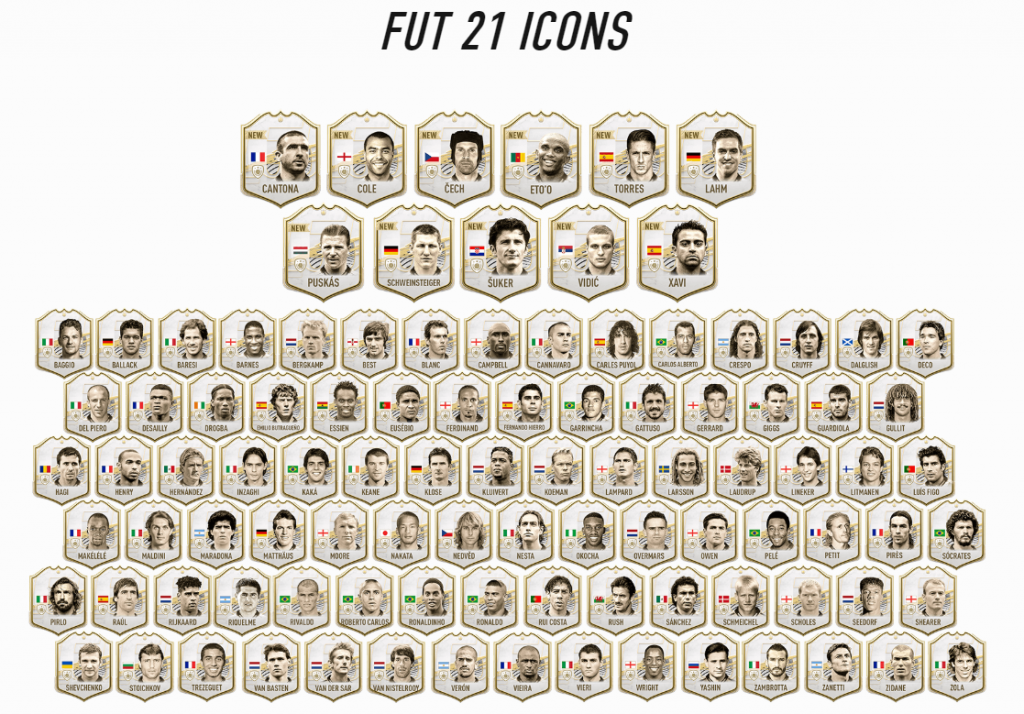 (Picture: EA Sports)
They'll, of course, be joined by the previous ICONs that have made it into the game so Brazil's Ronaldo or Premier League legend Henry is a mainstay in your team - don't worry - you will still get the chance to unpack them in this year's game.
No announcements have been made about any changes to the card system so we expect that ICON cards will come in the same variants as years gone by, with a Base card, Mid card and Prime card, which will showcase these legends at the very top of their game.
All 100 FIFA 21 ICONs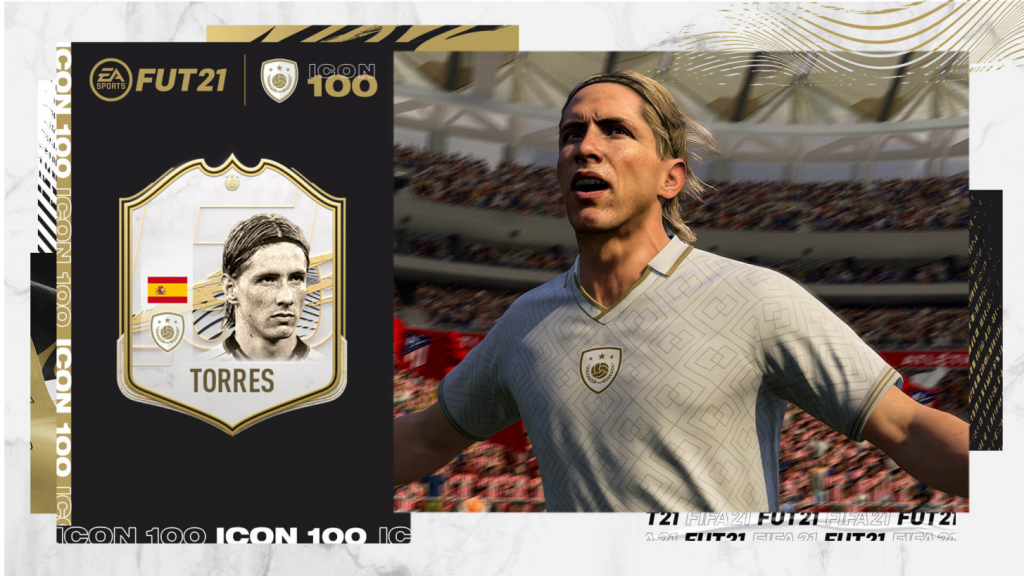 (Picture: EA Sports)
11 new ICONs will be making their way into FIFA 21. They include some recently retired pros alongside some legends from that more likely to excite your dad but you should probably go YouTube Davor Šuker and see why this Croatian striker, who took his nation to the World Cup Semi-Final in '98 and was a star for Sevilla and Real Madrid in the 1990s will be an absolute beast in the game.
Eric Cantona
Ashley Cole
Samuel Eto'o
Petr Čech
Phillip Lahm
Ferenc Puskás
Bastian Schweinsteiger
Davor Šuker
Fernando Torres
Nemanja Vidić
Xavi
On a practical level, some of these players have a real chance of becoming meta.
World-class full-backs are always a rarity, especially at left-back, so the inclusion of both Ashley Cole and Phillip Lahm is welcome. At centre-back, Nemanja Vidić is, with his height, strength and considerable pace could become a must-have for many.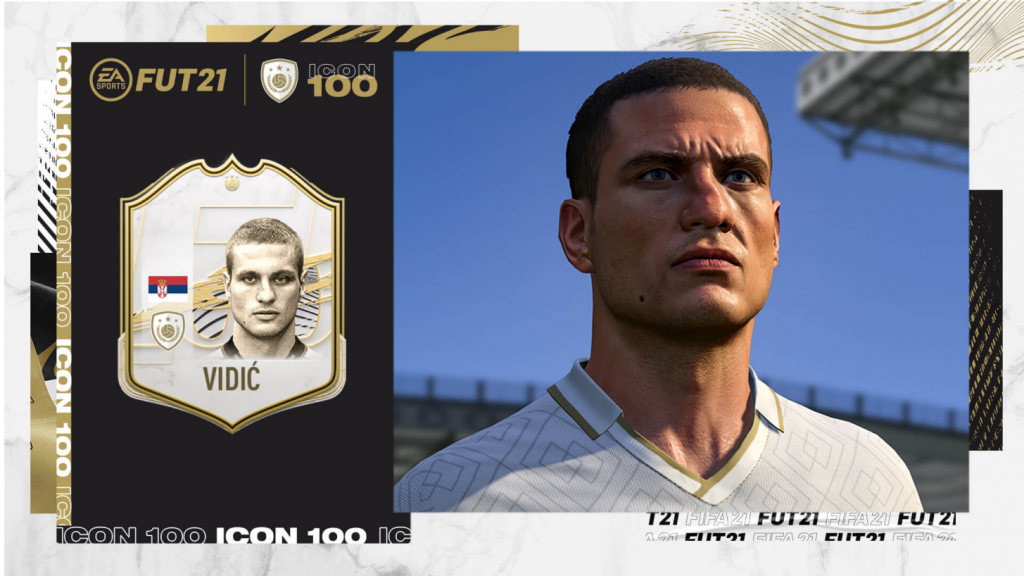 (Picture: EA Sports)
His mortal enemy, Fernando Torres, especially with a prime card will terrorise defences with blistering pace, world-class shooting ability plus the height and jump to compete in the air means the former Liverpool man could be this year's Kylian Mbappé.
The complete list of FIFA 21 Icons
FIFA 21 ICONs are all but confirmed, with the only news we don't have yet is whether one or more will be taken out, we currently count 101 but EA have stated there will be 100 at launch.
Here are all the ones we know so far!
Baggio CAM
Ballack CM
Baresi CB
Barnes LW
Bergkamp CF
Best LW
Blanc CB
Butragueno ST
Cantona ST
Campbell CB
Cannavaro CB
Carlos Alberto RB
Cech GK
Cole LB
Crespo ST
Cruyff CF
Dalglish ST
Deco CM
Del Piero CF
Desailly CB
Drogba ST
Essien CDM
Eusébio CF
Eto'o ST
Ferdinand CB
Figo RW
Garrincha RW
Gattuso CDM
Gerrard CM
Giggs LM
Guardiola CDM
Gullit CF
Hagi LM
Henry ST
Hernandez ST
Hierro CB
Inzaghi ST
Kaka CAM
Keane CM
Klose ST
Kluivert ST
Koeman CB
Lahm RB
Lampard CM
Larsson ST
Laudrup CAM
Lehmann GK
Lineker ST
Litmanen CAM
Makélélé CDM
Maldini CB
Maradona CAM
Matthaus CM
Moore CB
Nakata CAM
Nedved LM
Nesta CB
Okocha CAM
Overmars LM
Owen ST
Pelé CAM
Petit CDM
Pires LM
Pirlo CM
Puskas CF
Puyol CB
Raul CF
Rijkaard CDM
Riquelme CAM
Rivaldo LW
Roberto Carlos LB
Ronaldinho LW
Ronaldo ST
Rui Costa CAM
Rush ST
Sanchez ST
Schmeichel GK
Scholes CM
Schweinsteiger CM
Seedorf CM
Shearer ST
Shevchenko ST
Socrates CAM
Stoichkov ST
Suker ST
Trezeguet ST
Torres ST
Van Basten ST
Van Der Sar GK
Van Nistelrooy ST
Veron CM
Vidic CB
Vieira CM
Vieri ST
Wright ST
Xavi CM
Yashin GK
Zambrotta RB
Zanetti RB
Zidane CAM
Zola CF