FIFA enthusiasts are excited for what the latest entry in the annualised franchise, FIFA 22, can bring to the table in terms of brand-new mechanics that make the football simulator worth the purchase.
Through a series of developer articles, EA Sports has slowly lifted the curtain on what system changes we can expect when FIFA 22 releases on 1st October, with defending receiving some overhauls.
Before we get into the nitty-gritty, perhaps you're a newcomer to the series and are looking to start learning the basics of such a key component like passing. Want to know when and how to use pressing? All the types of defending you can pull off? Well, keep on reading!
FIFA 22 Defending guide - The basics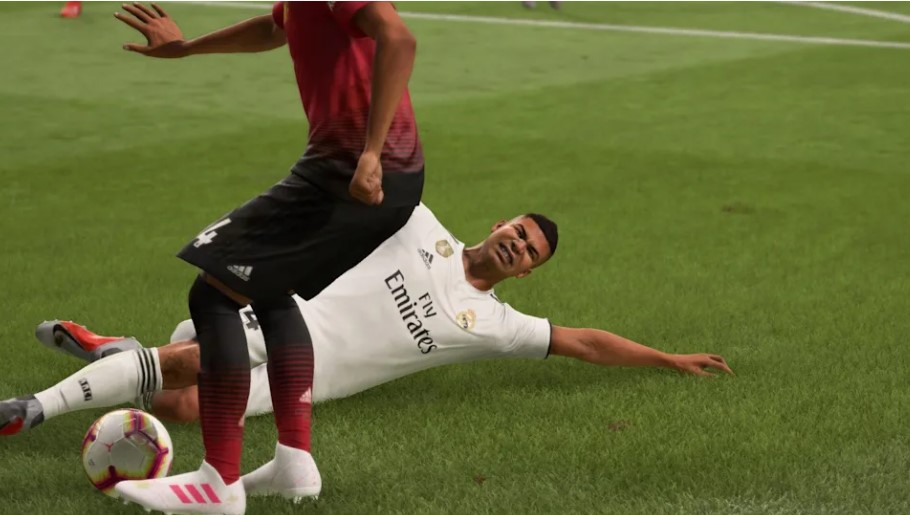 There's a lot of systems in place for defending, if you're absolutely new or need a refresher, let's run down through all of them, starting with the basic defending controls:
FIFA 22 Defending basic controls
| | | |
| --- | --- | --- |
| Switch Player | L1 | LB |
| Manual Switch Player | Flick R | Flick R |
| Tackle | Circle | B |
| Instant Hard Tackle | R1 + Circle | RB + B |
| Sliding Tackle | Square | X |
| Clearance | Circle | B |
| Shoulder Challenge/Sealout | L2 | L2 |
| Jockey/Grab & hold | Hold L2 | Hold L2 |
| Contain | Hold X | Hold A |
| Teammate Contain | Hold R1 | Hold RB |
| Running Jockey | L2 + R2 | LT & RT |
| Pull and Hold (when chasing) | Hold Circle | Hold B |
| Get up after sliding tackle | Square | X |
| Goalkeeper charge | Hold Triangle | Hold Y |
As you can see, defending is as much about denying and pressuring space as it is about outright tackling opponents, whether you're shoulder or sliding tackling.
For newcomers, it's worth jumping in some matches against AIs to get a sense of how each of these defensive options works. FIFA's slowly becoming a more defensive game with each new entry, so knowing when to go for a 2v1 contain or make the goalkeeper rush can be the key to success.
Of course, you have to quickly analyse each situation and act accordingly, and remember to not abuse each mechanic. If you constantly try to team contain a single-player, a through ball can be the end of you, alternatively, if you make your GK rushdown constantly, chip shots can easily bypass this strategy.
Our recommendation is simply to go with the flow of each match, once you jump online or play with friends, try to quickly adapt to their attacking patterns. Are they looking for constant through balls? Try to shoulder challenge without committing too much to team containing, are you playing against someone who prioritises counterattacks and fast-paced transitions? Time to learn the advantages of utilising grab & holds.
FIFA 22 Defending guide - What's new?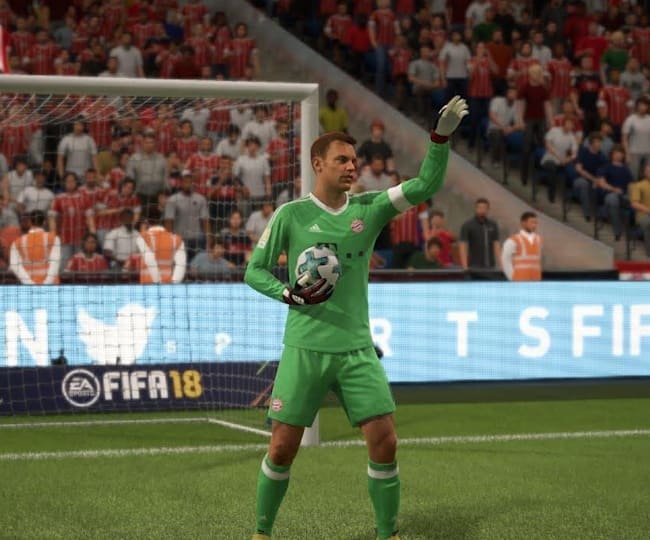 With each new entry, EA Sports looks to spice up the formula and change the experience, with their most recent changes detailed during FIFA 22 gameplay Pitch Notes explainer shared on their official site. 
One of the biggest changes coming to FIFA 22 is the latest goalkeeper rework that promises to bring more personality and reliability to all GKs in the game. 
"The new system uses over 600 animations, focusing on how the keeper makes saves, tips the ball over the frame of the goal, shows agility on dives, punches the ball away on a corner, and overall keeper movement," the devs explain.
Interceptions and Disrupt Interceptions
This new mechanic will allow for your players to break the flow of the opponent's game even if you don't get immediate control of the ball, aiming to reward those who can successfully identify what their opponents are trying to pull off. 
"These Disrupt Interceptions can only be performed by user-controlled players, and with the left stick input directed toward the pass path instead of the ball or the receiver."
Teammate Contain
On top of this, attributes like Defensive Awareness, Defensive Work Rates, and remaining in-match Stamina will have a better impact in regards to how good a player is at containing.
Directional Clearances and Technical Clearances
Players will now be able to have more influence over clearance directions, thanks to a new system being put in place.
Directional Clearances: This is a new default option for clearances, with ball trajectories now following the left stick input as much as they can, while still trying to perform the earliest contact with the ball. These clearances still have assistance in some specific cases like when aiming at your own goal, at other players, or when in a very urgent situation.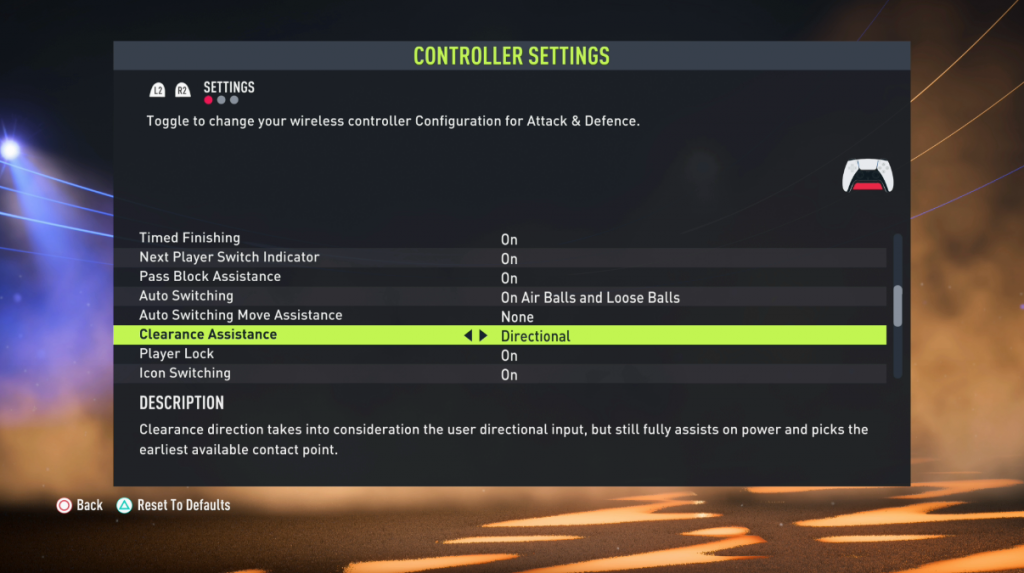 Technical Clearances: R1/RB + O/B - A new mechanic that always tries to kick the ball forward and as far as possible from the area. The kick direction is always to the upfield (no target), with some aim input taken into consideration:
Technical Clearances can be useful when you are in possession of the ball close to your box and you want to get the ball away to have time for a breather.
There is no concept of urgency to Technical Clearances, meaning they might result in a later contact with the ball, losing the ball to an opponent, or failing to attempt a last second goal line clearance.
These are more general balance changes fans can expect with FIFA 22:
Improved tackle animation selection, resulting in cleaner outcomes.
Better ball speed and angle for successful tackles, increasing the likelihood of the ball going towards your teammates.
New possession-style tackles, aimed to improve the tackler's ball retrieval rate on good tackles when the situation is appropriate depending on Player Personality.
Reduced launching distance for automatic tackles in general, especially during Sprinting.
Reduced situations when automatic tackles would trigger unfairly from behind the opponent.
Improved tackling for air balls (i.e. during an opponent's flick up or chest trap).
Added more variety on ball deflections following a block.
Automatic blocks are now less effective when the player is not Jockeying.
Automatic blocks are not as successfully performed and have higher chances of missing.
Controls and Personality
Besides trying to balance the outcomes in defending, we also made changes to controls and to improve Player Personality. 
Shoulder Challenges / Seal Outs: Tap O/B whilst side-by-side with your opponent when defending to contextually trigger a shoulder challenge or seal out. 

The efficacy of this behavior is related to the defender's Attributes/Personality.

Manual Block: Tap O/B close to the moment of the shot/pass while your player is within the passing lane or shooting course. If timed appropriately, this will launch a Manual Block, which has a higher possibility of succeeding and results in faster contact with the ball compared to Automatic Blocks.
More Tackling Personality: Balance the win-ratio related to personality, in order for high rated tacklers to win the ball more often when compared to lower rated players.

Based on Attributes, we increased the accuracy of the tackle, as well as improved the position of the player when starting the animation.

Physical Player Personality: Players that are more physical and combative can also trigger more shoulder challenges and seal outs when requesting a tackle in appropriate situations.
Jockey Max Speed: Added personality effect to Sprint Jockey max speed, basing it on the player's Defensive Awareness Attribute.

The speed scales from 60 to 99 Defensive Awareness, with any player below 60 having the minimum speed while performing a Sprint Jockey.

Assisted Jockey vs Skill Moves: Improved assisted Jockey behavior against Skill Moves, allowing defensive players to better keep up with skills while Jockeying.
And that's a wrap! For more on all things FIFA 22, check out our dedicated section filled with news, guides, and more.