In the world of football, there are certain players that, although didn't reach an incredible performance peak, have reached a cult status leaving fond memories behind at certain clubs. Such is the case of Jermain Defoe.
Debuting with West Ham in 1999, the English strike spent the majority of his career scoring goals for three clubs: the Hammers, Tottenham Hotspur and Sunderland. 
After impressing with West Ham for four seasons following his debut in 2000, he spent the vast majority of his career with the Spurs. Defoe played for Tottenham between 2004 and 2008, returning for a second spell between 2009 and 2014.
The latter part of his career saw him end up in Sunderland after a failed excursion to the Major League Soccer with Toronto FC. He played at the Stadium of Light from 2015 to 2017 and returned for one final chapter in 2022, with the team relegated and competing in the third division.
Scoring over 300 goals in his career, Defoe hung up the boots this March after playing seven games for Sunderland in League One. If you want to add his Premium card version, here's everything you need to know about the Squad Building Challenge.
Jermain Defoe Premium SBC - Cheapest solutions
To obtain the Jermain Defoe Premium card, players will need to exchange a single squad. Depending on your platform, the total cost can range from 70,000 to 71,000 FUT coins.
Note: All prices are courtesy of FUTBIN and are subject to change.
Jermain Defoe SBC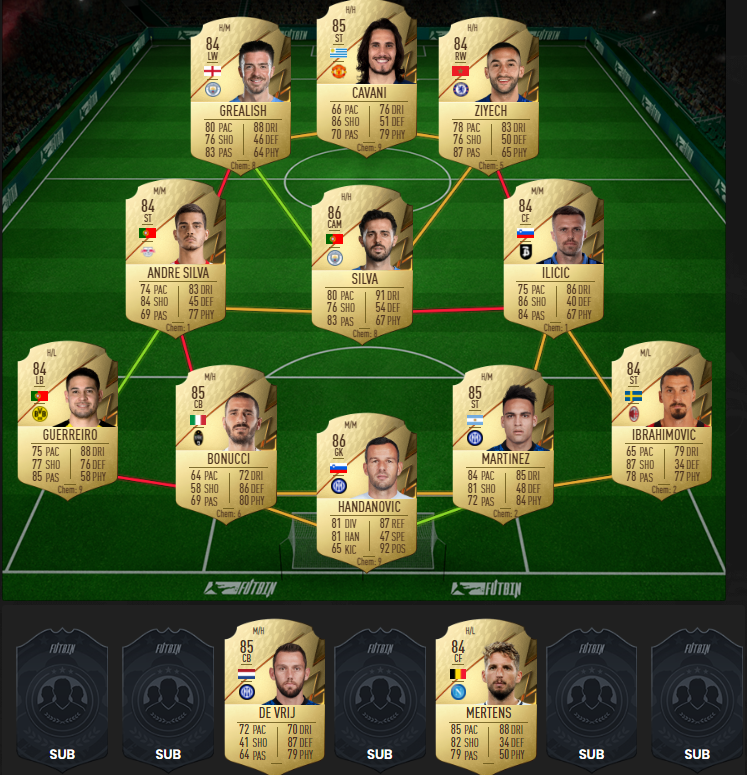 Jermain Defoe Premium SBC - Stats
The Defoe Premium card will be highly valuable to a lot of FUT Squads based on stats like speed and finishing being top-tier.
Reminiscent of his prime self, the Defoe Premium card boast stats such as  92 Acceleration, 92 Sprint Speed, 92 Shot Power, 92 Finishing, 90 Ball Control, 99 Heading Accuracy, and 94 Jumping.
One thing worth mentioning is that while Defoe is English and can link great with fellow countrymen, he still represents League One Sunderland, meaning linking him with Premier League players won't net many positive results if they don't share his nationality.
Take a look at his full stats down below.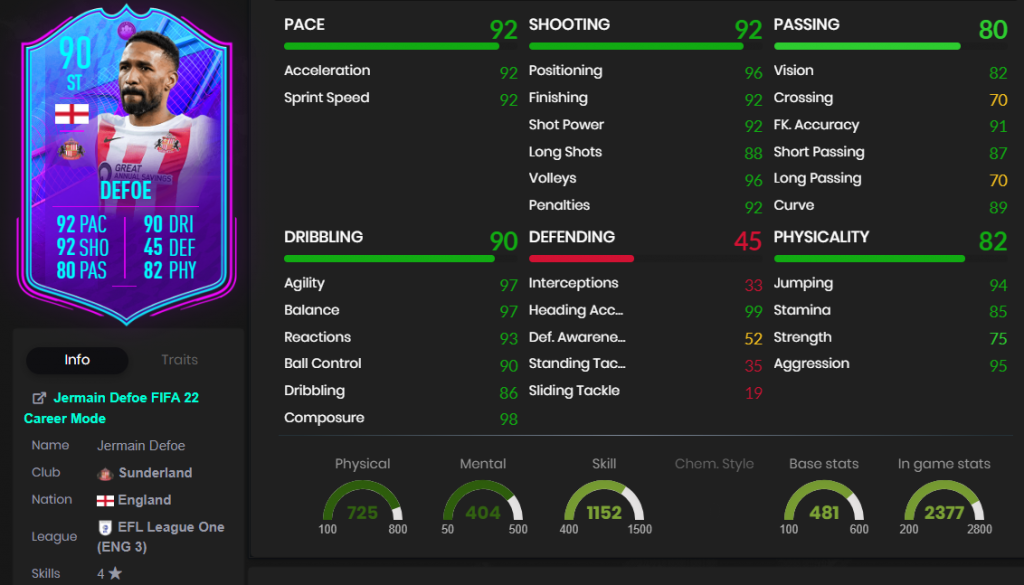 Check out our dedicated FIFA section for more coverage, including news, updates, and SBC solutions to take your FIFA experience to the next level.
Featured image courtesy of FUTBIN / EA Sports.