FIFA 22 has many special and unique items for players to chase via Squad Building Challenges, with Showdown cards being amongst the more popular drops. In addition to high ratings, these cards have a special 'live' property, as the players selected will get a +2 OVR to their stats if their team wins; however, in the case of a draw, both will be rewarded with a +1 OVR boost.
Ahead of the potential titled decider match in the Premier League between Manchester City and Liverpool, set to be played on 10th April, EA Sports has selected Aymeric Laporte to be the next recipient of a Showdown SBC.
The French-born and Spanish representative has been a rock-solid defender for the Citizens since he signed in 2018, helping Pep Guardiola's side win three Premier League titles, one FA Cup, and reach a Champions League final.
During the current campaign, Manchester City is on track for a potential treble, as they're competing in the Champions League, the semifinals of the FA Cup, and are neck-and-neck with Liverpool for Premier League supremacy.
Undoundetbly, Laporte will play a key role in the Citizens' potential success. With that said, let's take a look at how you can complete his Showdown Squad Building Challenge with the cheapest solutions.
Aymeric Laporte Showdown SBC - Cheapest solutions
To obtain the Aymeric Laporte Showdown card, players will need to exchange a total of two unique squads. The total cost can range from 220,000 to 226,000 FUT coins, depending on your platform.
Note: All prices are courtesy of FUTBIN and are subject to change.
Tactical Emulation SBC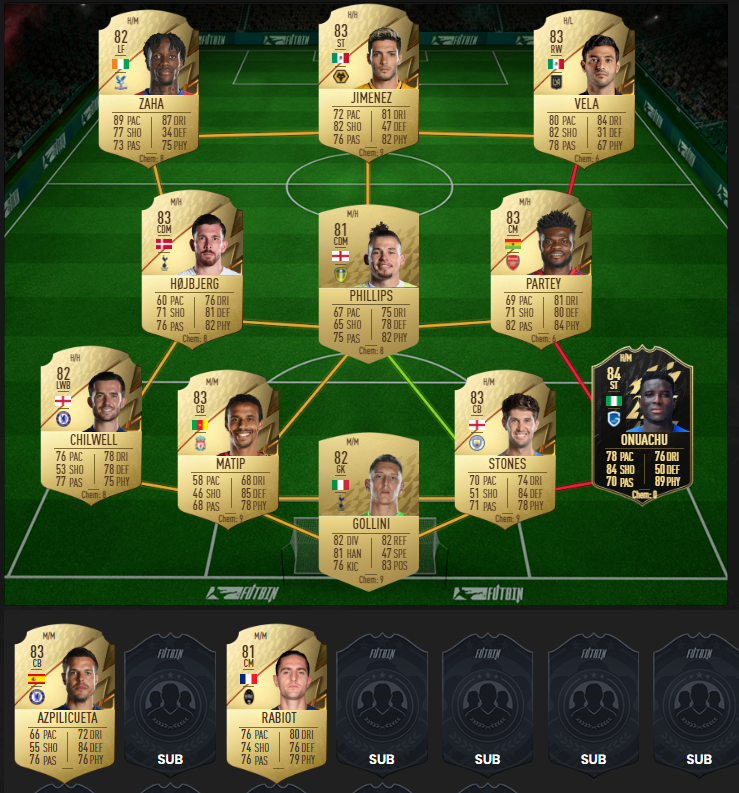 # of players from Manchester City: Min 1
IF Players: Min 1
Squad Rating: Min 83
Team Chemistry: Min 80
# of players in the Squad: 11
Reward: Premium Electrum Players pack
Spain SBC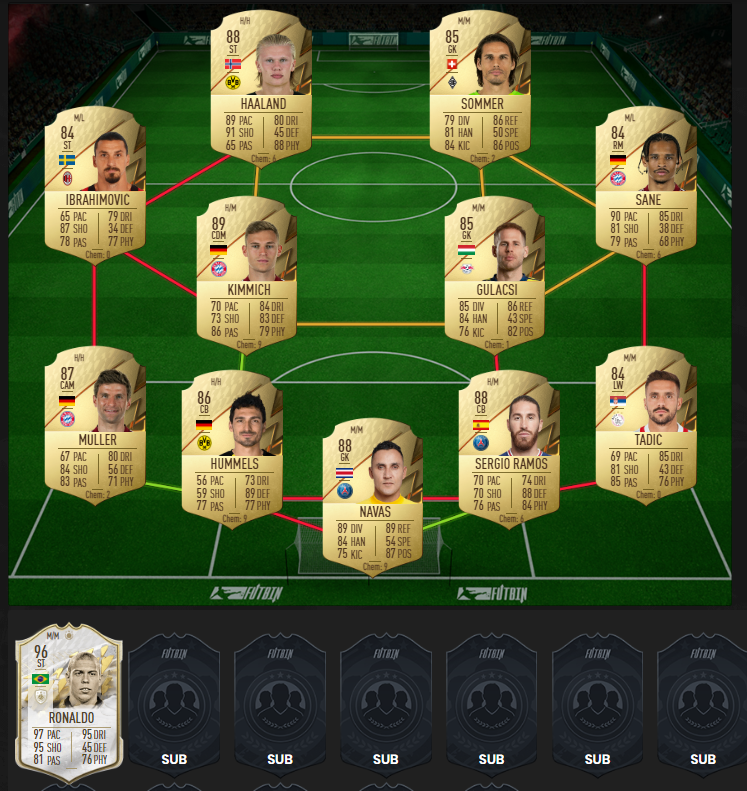 # of players from Spain: Min 1
Squad Rating: Min 87
Team Chemistry: Min 50
# of players in the Squad: 11
Reward: Rare Electrum Players pack
Aymeric Laporte Showdown SBC - Stats
While the Aymeric Laporte Showdown SBC card only has a +2 OVR advantage over his previous best version, it has a massive advantage in Acceleration and Sprint Speed, improving both by a total of 19 points.
Take a look at his full stats down below.
For more coverage on all things FIFA 22, be sure to check out our dedicated section. You'll find SBC solutions, news, and much more to take your FIFA experience to the next level.
Featured image courtesy of FUTBIN / EA Sports.