As the calendar gets closer to October, players and football fans from all around the world are already getting ready for the global release of FIFA 22, the latest entry into EA's eternal franchise.
While we've been able to learn more about the game in the last few days, such as this year's top-rated players, and the introduction of the new FUT Heroes cards, there is still a lot to cover before its launch.
FUT Seasons are coming back in FIFA 22
For those who didn't play Ultimate Team that much, or missed this feature, FUT Seasons is a mechanic introduced in FIFA 21, which allows players to obtain various rewards as they play in Ultimate Team mode.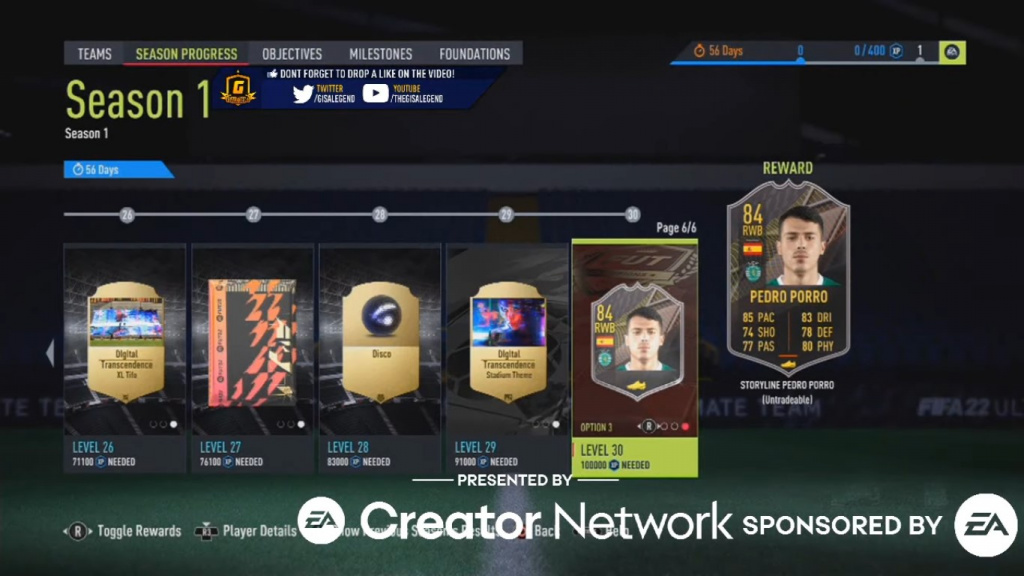 Thus, after the great positive reception that this mechanic had, FUT Seasons will be available again within FIFA, along with a new batch of rewards to open this year's title cycle, starting with the Ones to Watch.
All objectives and rewards for FIFA 22 Season 1
Season 1 objectives allow players to progress towards rewards for their Ultimate Team. Each time you complete an objective, you will earn some XP to progress your Level on the Season Rewards tab.
Objectives will be divided into several topics, with each of them giving a different amount of XP based on its difficulty. All objectives start at 6 pm BST.
Daily Objectives: These include scoring goals or playing matches.
Weekly Objectives: These are divided into three tiers - Bronze, Silver, and Gold. Each tier will be unlocked after completing all tasks from a single one.
Play Online, Squad Battles, and Live FUT Friendlies: Score a goal in a certain number of matches.
Transfer Market Players: Buy or list a certain number of players.
Welcome to Friendlies: Complete some specific tasks in Friendly matches.
Co-Op and Conquer: Play and win Co-Op Squad Battles or Rivals.
Rivals: Climb the Rivals Ladder.
Lastly, there is another set of objectives where you have to join a team on the Icon Battles section. You can choose between Gullit, Zidane, or Kaká.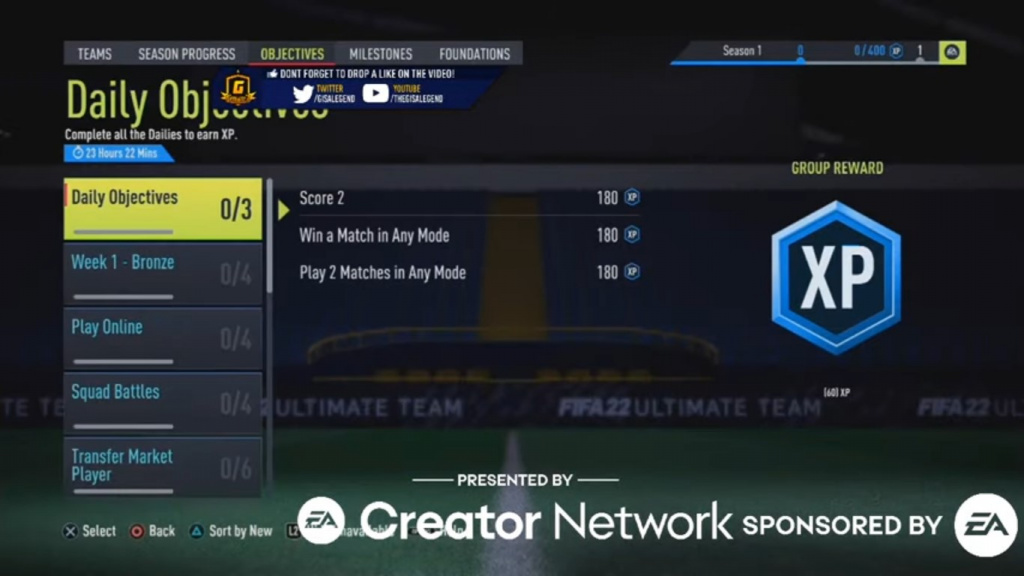 Similar to its FIFA 21 iteration, there is a diverse mix of rewards available in Season 1, like packs, players, club customization content or other items to evolve your club. On this page, you can find the complete list of Objectives for each season.
Here are all the rewards available in Season 1:
1 x Loan Player Item (5 matches) – Foden, Hernadez and Joao Felix
5 x 500 coins Boost
1 x Premium Gold Pack
1 x Tifo item
1 x Loan Player Item (9 matches) – Alfonso Davies
1 x Badge item
1 x Jumbo Gold 26 Pack
1 x XL Tifo item
1 x Gold Players Pack
1 x Bal 900 Ball item
1 x Stadium Theme item
1 x Tifo Theme item
1 x Loan Player Item (7 matches) – Lautaro Martinez
1 x Small Prime Gold Players Pack
1 x Loan Player Item (9 matches) – Trent Alexander-Arnold
1 x Badge item
1 x Rare Gold Pack
1 x Rare Gold Pack
1 x XL Tifo item
1 x Premium Gold Players Pack
1 x Stadium Theme item
1 x Tifo item
1 x Rare Electrum Players Pack
1 x Mega Pack
1 x Badge item
1 x XL Tifo item
1 x Free Players Choice Pack – Premier League Prime, Serie A, or Ligue 1.
1 x Disco Ball item
1 x Stadium Theme item
1 x Storyline Player pick - Davidson, Pedro Porro, or Bou
As you can see, there are a lot of rewards you get for free, if you manage to level up your Ultimate Team throughout the season, including some loaned players you can use for those difficult matches, or to kick-off your FIFA 22 journey.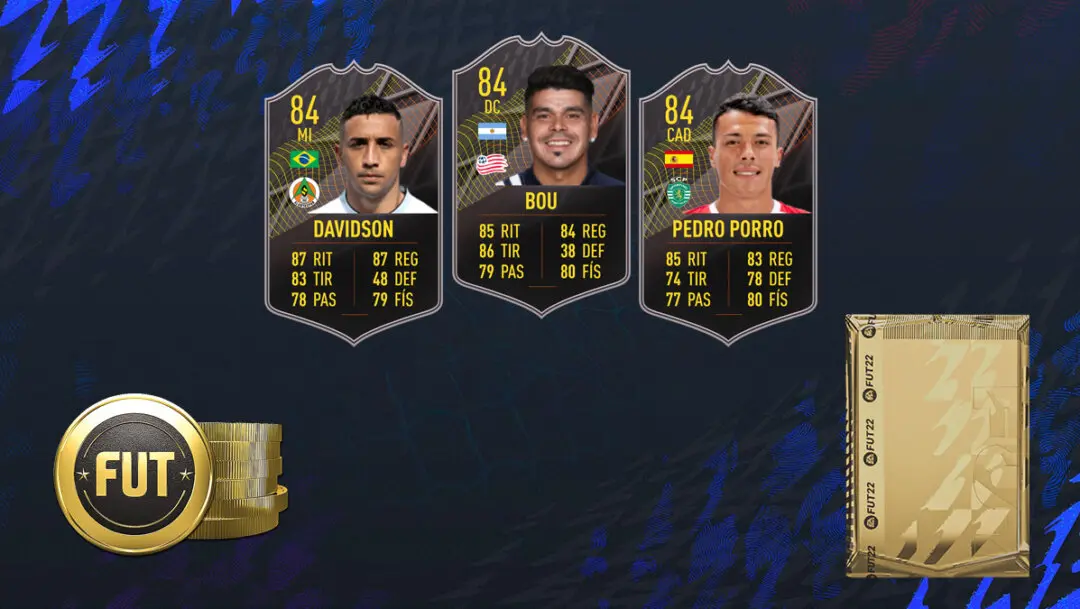 The most attractive one is obviously the level 30 reward, where you will get to choose from three good options to power up your midfield or attacking side, so it's better to start looking at their stats now to make the right decision.
FIFA 22 Season 1 will be active from 22nd September, for EA Play users with early access to the game, until 15th November at 6 pm BST.
Be on the lookout because we will bring you the latest on FIFA22 from every release, news, FUT tips, and more.
Header image via Electronic Arts.