Always the most popular draw in any EA Sports FIFA title, Ultimate Team mode offers complete team control for players to build out fantasy lineups. The card collection style features rare and special editions of players, and with new cards constantly releasing, the FUT transfer market is always in flux.
Ultimate Team mode aims to keep up with world football, highlighting top performers and rewarding them with boosted cards. These special cards can take shape as part of various promotions, including the trademark Team of the Week.
TOTW showcases top league performances and has been adapted in recent years to include some lesser-known players. Here's a full explanation guide for how FIFA 22 Silver Stars works, including release date and time.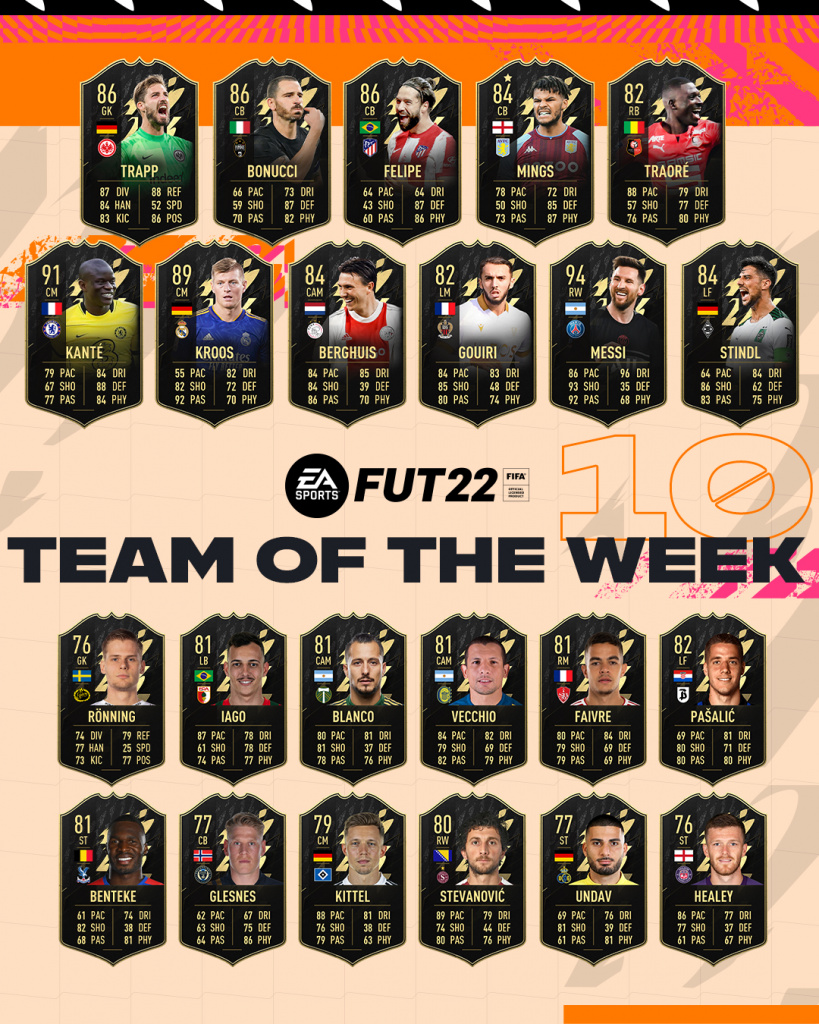 FIFA 22 Silver Stars explainer - release date/time
Team of the Week squads release every Wednesday at 6 pm GMT and are made available for unlocking for a one-week period until the next TOTW goes live. Each TOTW player will be eligible for unlocking in Ultimate Team packs during that one-week period, and can then be traded on the FUT transfer market.
In addition to the official TOTW squad, EA Sports makes a Silver Stars player available for unlocking via objectives challenges. This is a way to reward an impressive recent league performance from a lesser-known player, who might otherwise be used more infrequently in Ultimate Team.
Silver Stars players are always ones whose base card is 65-74 OVR (Silver base card) and available for unlocking exclusively through objectives challenges. The Silver Stars version of that player will have boosted stat categories, making the card more realistic to play in your Ultimate Team squad.
Can you trade Silver Stars cards?
All FIFA 22 Silver Stars players are untradeable, meaning they cannot be sold on the FUT Transfer Market. However, Silver Stars cards can be used for completing Squad Building Challenges, and sometimes they can be extremely useful if the challenge requires a squad of 'Silver only' cards.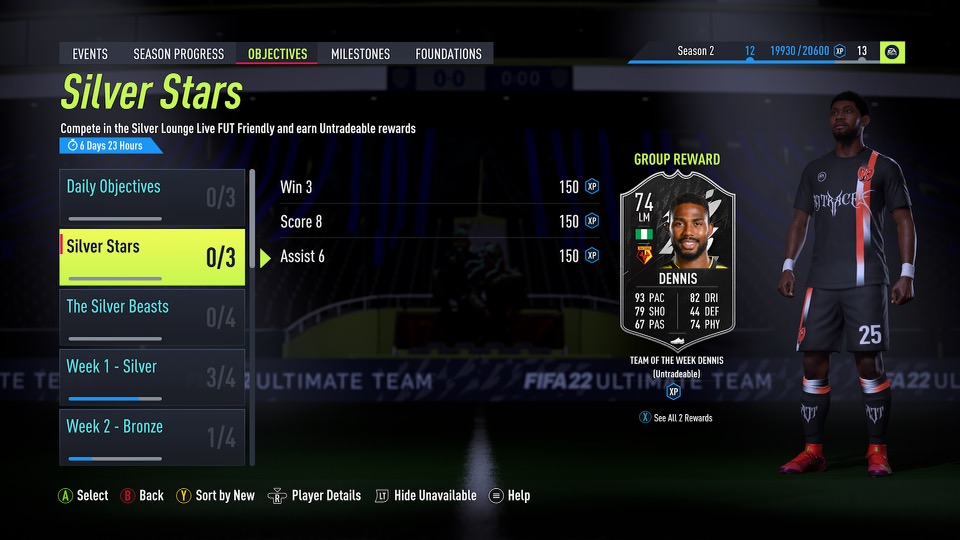 Check out our dedicated FIFA 22 page throughout the entirety of the Ultimate Team season. We'll make sure to keep you up to date with all the latest squad and player releases, including SBC and Objectives challenges.
Featured image courtesy of EA Sports.