It's a great time to be a football fan as major European leagues are back up and running with brand new seasons to play. Even more exciting for many, EA Sports is set to release FIFA 22 in just a few short weeks.
There has been much discussion surrounding the upcoming footballing title with gamers itching to try out new aspects of both Pro Clubs and Career modes. In addition to these tweaks, EA Sports has also made changes to some Ultimate Team features including Division Rivals and FUT Champions.
Now to dig deeper into the FUT 22 content, here are the best custom tactics, formations, and player instructions to get your team up and running right away.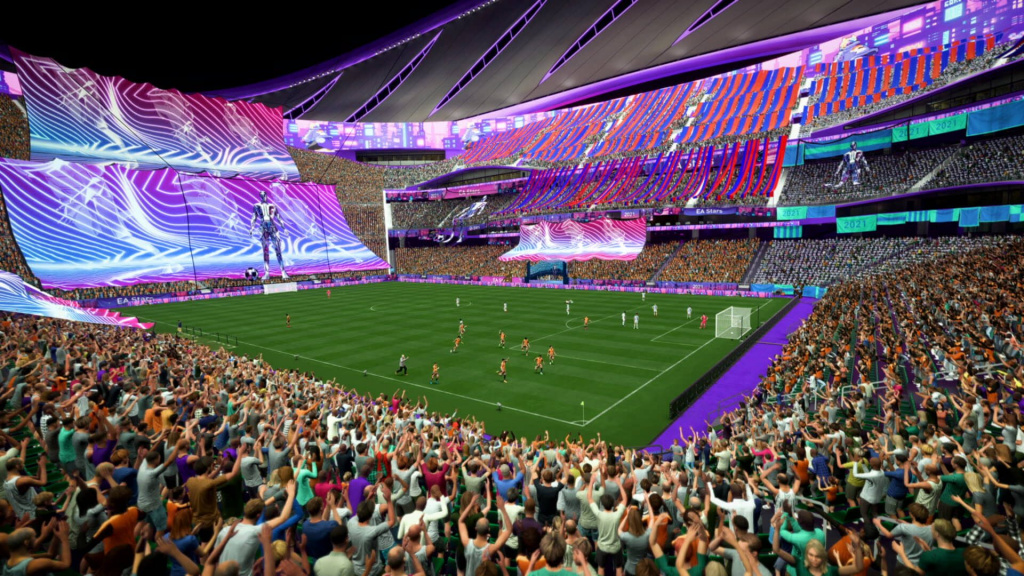 FIFA 22 Custom formations, tactics, player instructions
A great place to start when looking at the tactical side of your Ultimate Team is to find a formation that suits your squad. This will give your side a structure and help develop patterns of play that you can use to better mold your gameplay.
There are so many ways to set up your team, 3, 4, or 5 at the back, a narrow, or jam-packed midfield. And of course, the front line. Whether you play with a lone target man, a front 3, or a false nine, FIFA 22 will have a formation to fit your style.
Based on FIFA 21 gameplay stats, here are the most popular formations in Ultimate Team.
4-2-3-1 (Narrow)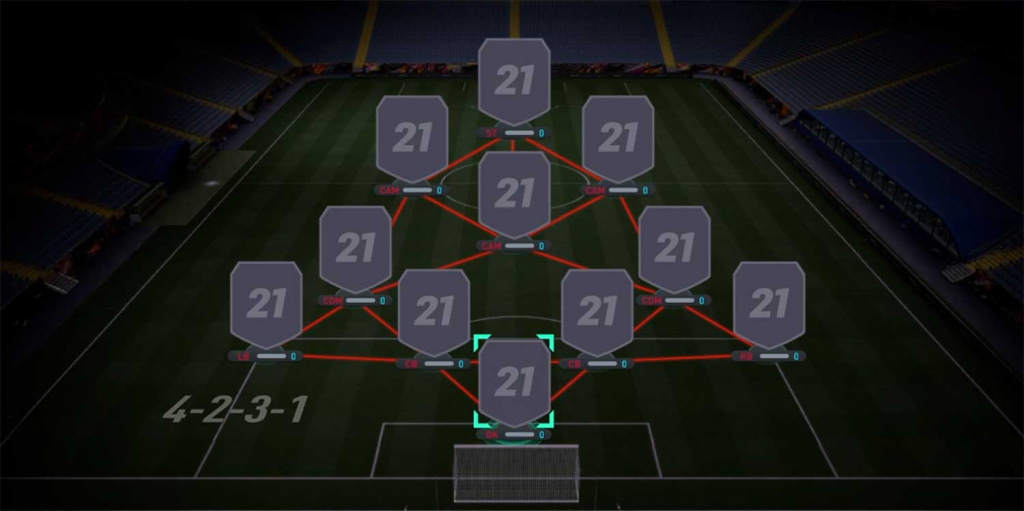 This is the most used formation in FIFA Ultimate Team for many reasons. There is a flat back four at the base of the formation, a double-pivot in defensive midfield, three attacking midfielders, and a Striker ahead of them.
One of the major draws of this formation is that the two outside attacking midfielders can operate like wingers while maintaining a CAM card chemistry slot. The possibilities are simply endless.
4-4-2 (Flat)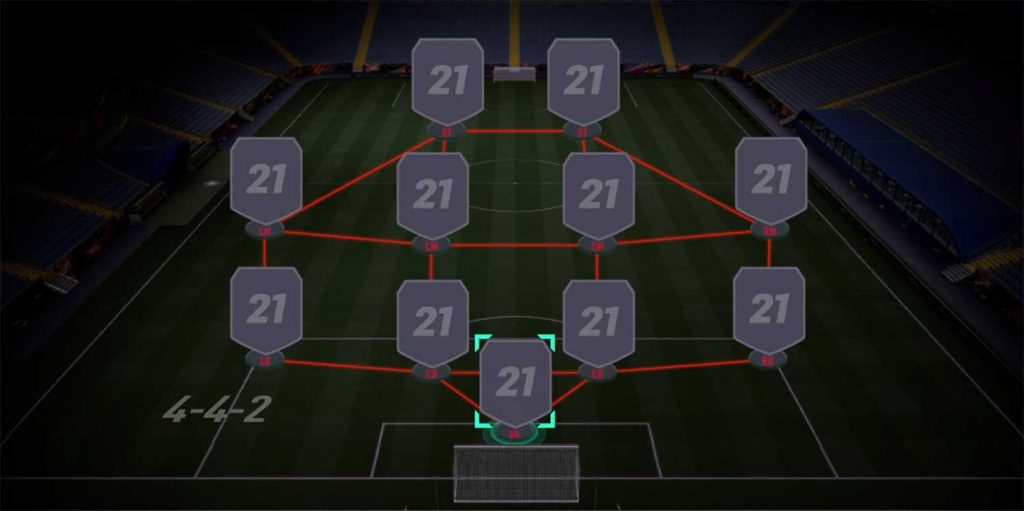 Another of the most popular formations in FUT, the 4-4-2 (Flat) is a great counter-attacking structure. The shape sits two Strikers atop two flat banks of four.
The defence and midfield lines can be compacted to form a low block before springing rapidly to race down the field on the break. The draw of two Striker cards in the same formation is also too much for some gamers to pass up.
4-1-2-1-2 (Narrow)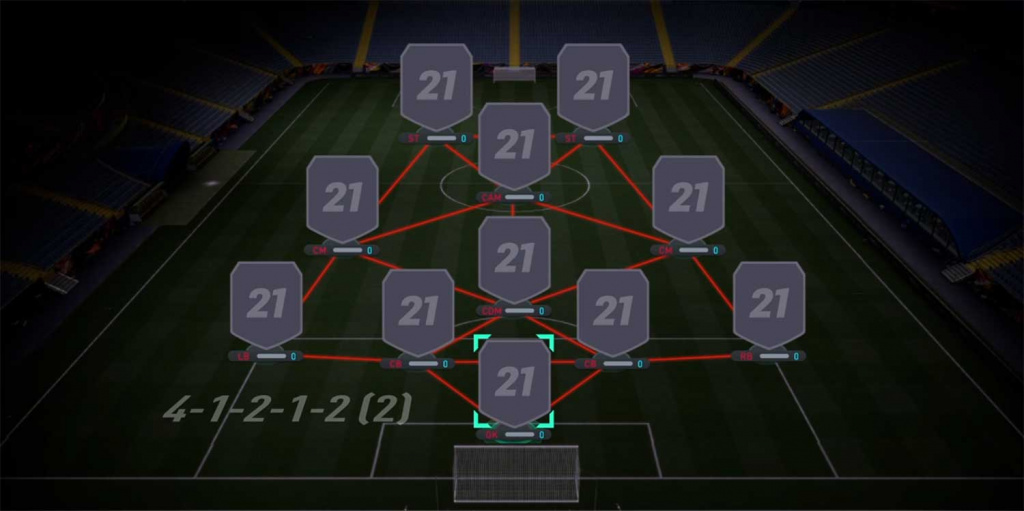 A formation growing in popularity over recent years of FIFA, the 4-1-2-1-2 (Narrow) can be deployed in many different ways. The structure uses a flat back four, midfield diamond, and a Strike partnership up top.
For experienced gamers, this is an awesome formation as it allows freedom for the fullbacks to bomb up and down the touchline providing service to the Strikers. However, you'll need to be skilled at winning the ball back quickly in pressing situations, as this system is vulnerable to counter-attacks.
These are the three most popular FUT formations, however, there are many more options that may better suit your style of play.
FIFA 22 Custom Tactics
Now that you hopefully have a base shape to work from. Let's look into the custom tactics, as FIFA 22 promises to bring loads of new content to the table.  There are tweaks to both offensive and defensive custom tactics in this year's FIFA, so here's everything you need to know.
The first and most noticeable change to the tactics in FIFA 22 are the sliders for Depth and Width of the backline. Both now range from 1 - 100 which provides for many more combinations and possibilities.
Gamers still have Defensive Style options of:
Balanced
Sit Back
Pressure After Heavy Touch
Constant Pressure
There are also new attacking tactics added to the catalog for FIFA 22. The main idea is that EA Sports has split up attacking football into two facets, Build Up Pay, and Chance Creation.
Build Up Play is how your team performs when in possession of the ball in your own half. You can choose to slowly build your attack or try to push up as fast as possible.
There are four different styles of Build Up Play to choose from:
Balanced - a balanced team that maintains its formation while building up the attack.
Slow Build Up - emphasizes a short passing game with a slower build-up.
Long Ball - make runs for long balls played into space behind the opposing backline, or up to a target man for a direct attack that skips the midfield.
Fast Build Up - pushes players forward for a faster build-up, but if you lose possession of the ball, you could find yourself open to a counter-attack.
The second of the Offensive Tactics, Chance Creation, is how your team will attack the opponent in their half and create goals. Chance Creation is broken down into 4 styles:
Balanced - for a balanced team that maintains its formation while building up the attack.
Possession - a short passing game to patiently wait for the chance to attack, but will rarely provide runs penetrating the opposing defensive line.
Direct Passing - create chances by making runs for passes into space behind the opposing backline.
Forward Runs - pushes players forward deep into attacking areas, but if you lose possession of the ball you could find yourself open to a counter-attack.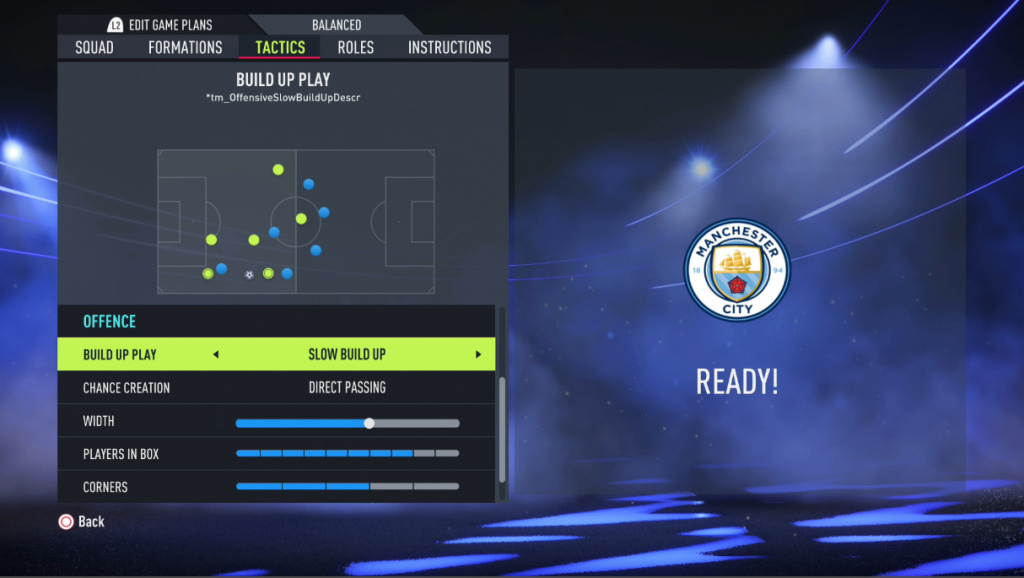 FIFA 22 Player Instructions
There are a number of new player instructions added to the selection base for FIFA 22. This is well-received news amongst EA Sports' gamers as this adds customization and allows gamers to construct more unique play styles.
Teammate Contain - As before, hold R1/RB while defending in order to have an AI-controlled teammate contain the ball carrier. Each player has a Contain Stamina that allows them to keep containing as long as it's not depleted. Contain Stamina drains while the R1/RB button is being held, and once the containing teammate runs out of Contain Stamina, they will go back to their regular instructions and enter a cooldown period for a few seconds where they cannot contain anymore.
Free Roam - Now available for CDMs, Free Roam will allow for a deep-lying playmaker role coming closer to support the ball handler and also dropping deeper to receive a pass when in possession or during the build-up.
Step Up - Used for both fullbacks and centre-backs, Step Up can have them step out of position and mark opposing attackers tighter when they are free to receive a ball. This is the inverse of the Stick to Position instruction.
Overlap - For centre-backs, (only for 3 or 5 defender formations) allows the CB to overlap wide when in the correct position and provide attacking support to teammates.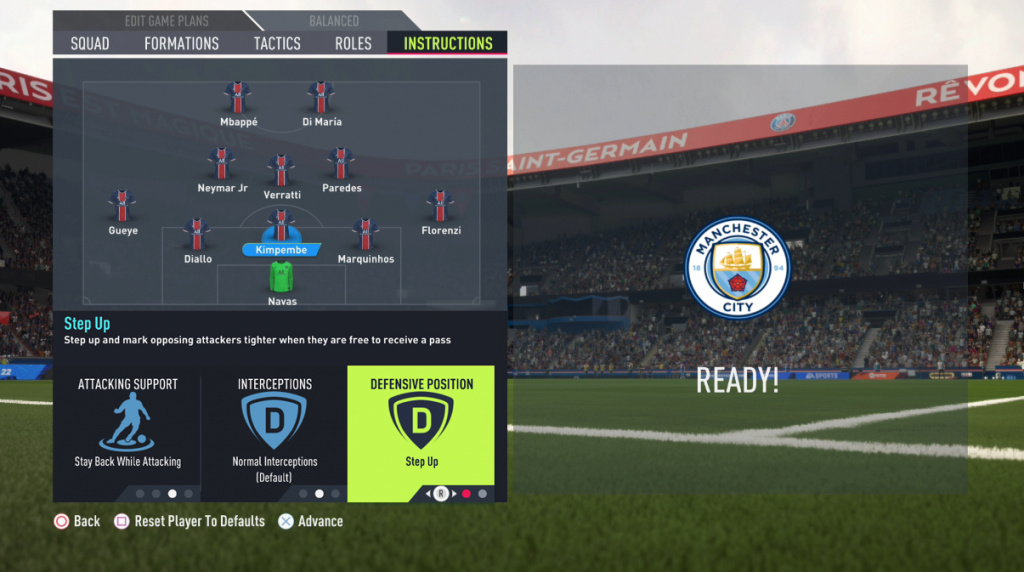 The excitement is building to an all-time high ahead of the anticipated EA Sports drop. Make sure to check back with our FIFA 22 tab for all the latest breaking content and information.