Brazil's Zezinho became the first South American player to win a FUT Champions Cup - after defeating Mosaad "Msdossary" Aldossary in the Grand Final of FUT Champions Cup Stage IV in Paris.
His win also marks the first time a PlayStation 4 player has lifted the in trophy in a game traditionally dominated by Xbox players.
Unfortunately, the tournament may be better remembered for Donovan "Tekkz" Hunt's comments made after his quarter-final victory against another Brazillian player - Pedro "Resende" Resende - where he claimed that, "no one enjoyed playing the game."
Considering the UK player has won 7 major FIFA titles including the FIFA eClub World Cup and a record four FUT Champions Cups, and his comments in a post-match interview will be a source of major embarrassment for FIFA 20's developers - EA Sports.
Those comments though should take nothing away from Zezinho, his victory here was well deserved. He handily beat Saudi Arabia's Msdossary in the final - drawing 1-1 in the first leg on Xbox, his "away console", before winning 2-0 in the PlayStation leg giving him a 3-1 victory.
Msdossary is no slouch at FIFA either - he has won a handful of titles including the 2018 FIFA eWorld Cup, the pinnacle of competitive FIFA.
Zezinho, clad in the shirt of his esport organisation S.L Benfica, was reduced to tears at the sound of the final whistle.
"It means so much. I didn't expect to go this far in this tournament," said Zezinho after lifting the trophy. "It feels unbelievable, I can't believe this is my trophy."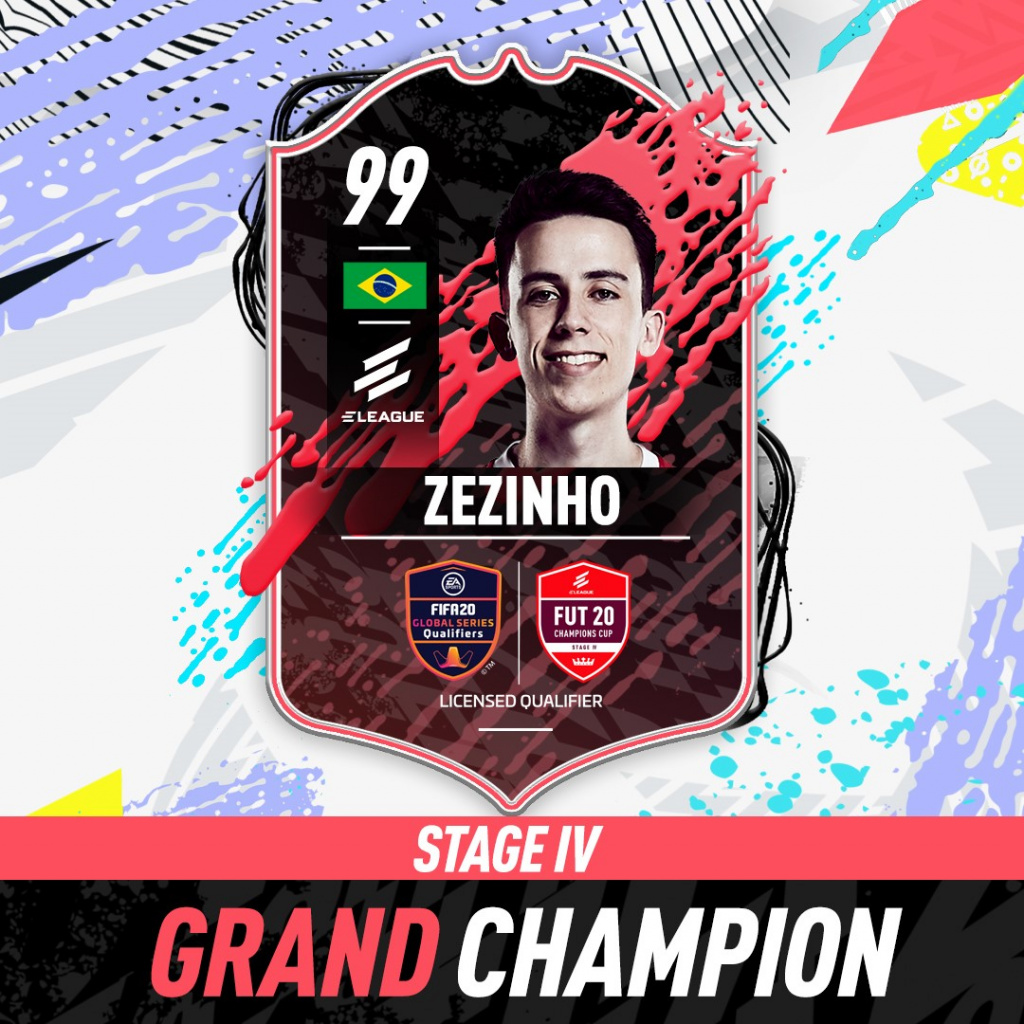 Zezinho takes home $50,000 and 2,000 Global Series Points which all but guarantees him a place in the end-of-season Global Series Playoffs and the FIFA eWorld Cup.
Asked what he was going to do with his $50,000 he replied: "I think I am going to hold it for college, I want to go to college when I get over with FIFA."
Zezinho has been a frequent site at FIFA tournaments but had never won a major trophy, his best performance before this weekend was the FIFA eChampions League 2019 when he finished 3rd.
Tekkz was ultimately defeated by Msdossary in the Xbox final. His top 4 finish, however, means he will automatically qualify for FUT Champions Cup Stage V meaning the Fnatic man will have to play a game he doesn't enjoy for a while longer.
FUT Champions Cup Stage IV Paris Day 2 Recap
FUT Champions Cup Stage IV Paris Day 1 Recap
Featured image courtesy of FIFA.