There have already been massive shake-ups so far in Chapter 2 Season 7 with an alien invasion taking over the Fortnite world. A mothership hovers over the middle of the island while extraterrestrial inhabitants are causing chaos at every corner of the map.
There are new weapons, cosmic chests, and even UFOs that can be hijacked and flown by players. Holdovers from Season 6 remain as wild animals still roam the map in search of fights and food, but there is a whole new look to this brand new campaign.
Just like any of the previous seasons, supply chests remain a great and reliable way to stock up on guns, shields, health, and ammo. So here are all the locations for supply chests in Fortnite Chapter 2 Season 7.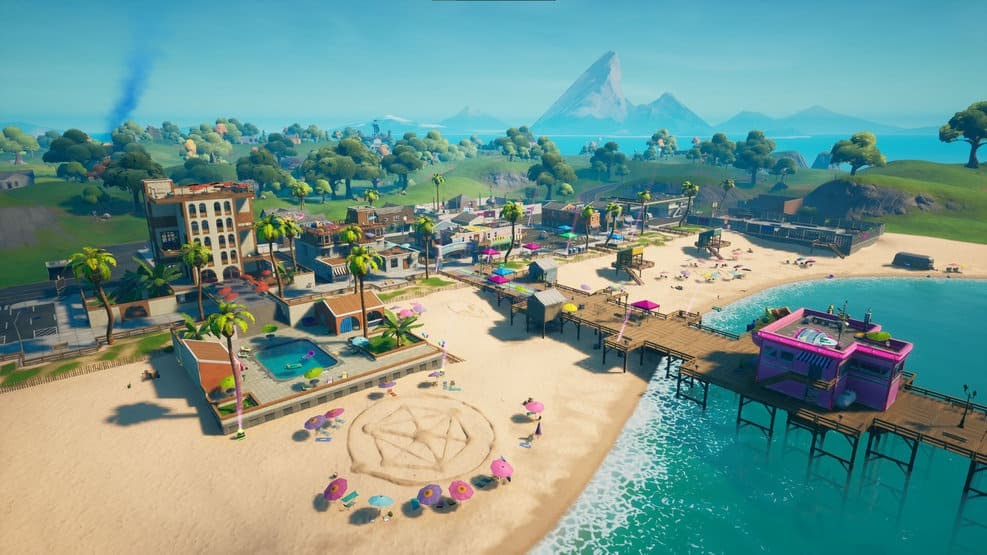 (Picture: Epic Games)
Supply chest locations Fortnite Season 7
To complete the challenges for Week 1 and 2 of Season 7, you'll need to search chests in various locations (Steamy Stags/Craggy Cliffs). Right away you can check off those two locations, but what about the rest of the supply chests?
The rest of the map is littered with supply chests at almost every named location and then some. Here's a map containing the highlighted locations for all supply chests.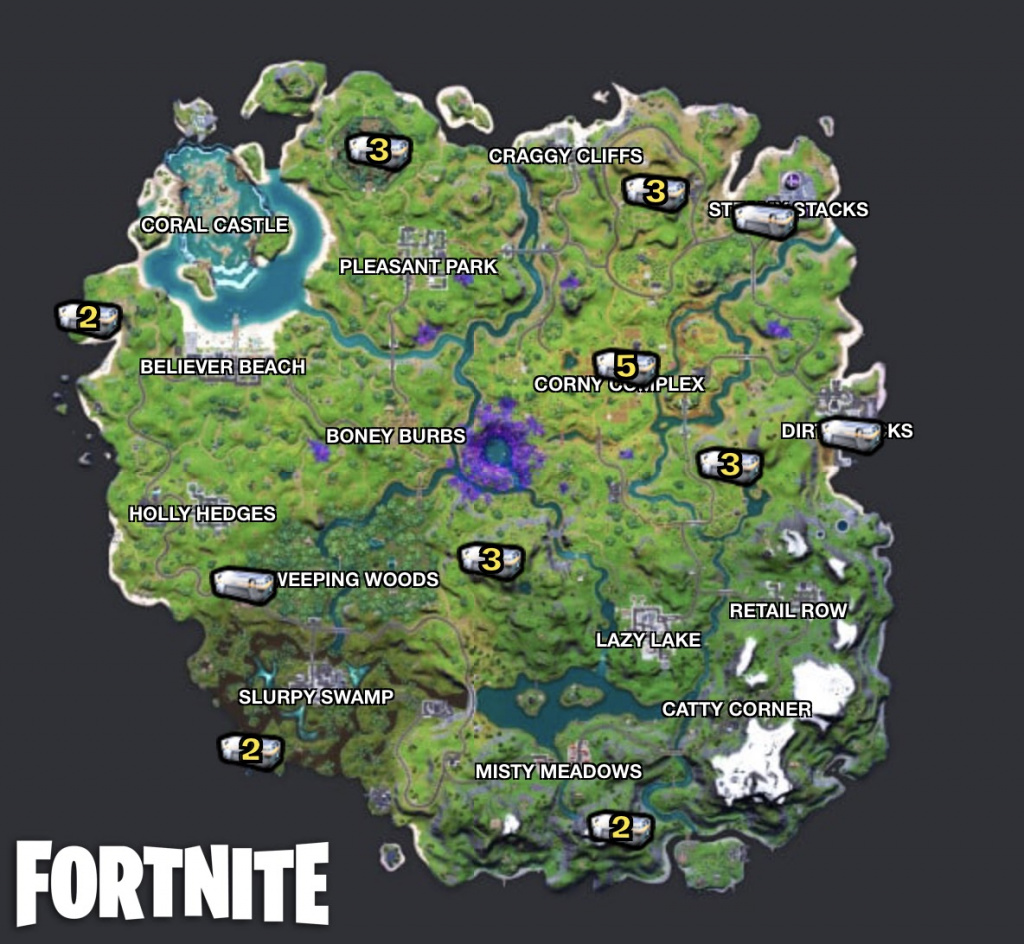 (Picture: Fortnite.gg)
It's been a hectic start to an exciting new season on the Fortnite island. Make sure to stay tuned to our page for all the latest breaking developments for Epic Games battle royale.