Popular Twitch streamer Asmongold found himself frustrated playing Fortnite on 6th April, resulting in him raging at his computer and slamming items against one another in front of tens of thousands of fans.
Asmongold started playing the game again just recently, a stark change from the usual World of Warcraft, Lost Ark, and Final Fantasy XIV gameplay he is known for. The rage came after Asmongold hesitantly rejoined Fortnite, excited to try their Zero Build changes.
Asmongold's Fortnite rage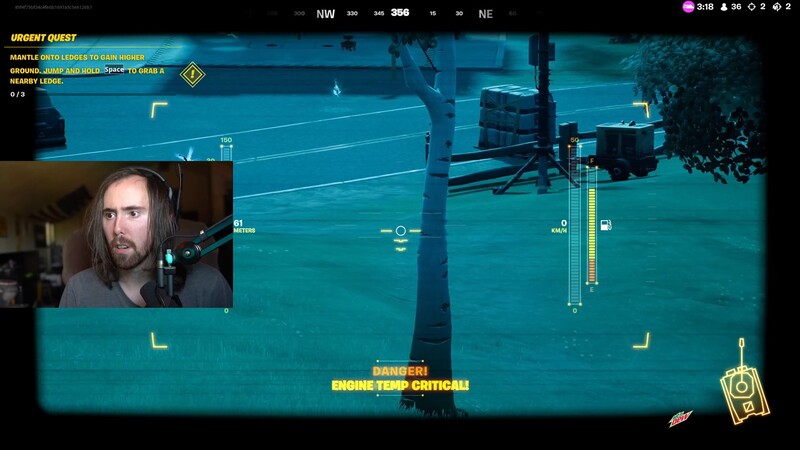 Responding to a post by Fortnite announcing the switch to Zero Build on 29th March, Asmongold said, "F*ck it I think I'm gonna start playing Fortnite again."
Just over a week later, on 6th April, 2022, Asmongold fulfilled that promise, logging into Fortnite toward the end of his stream. 
Asmongold played for a while with little issue, exploring the game's mechanics and trying out new weaponry. He didn't win once throughout the stream but remained calm, dedicated to achieving a Victory Royale.
His demeanour changed after a particularly frustrating loss. Asmongold stepped into a building, where he came across another player shooting a shotgun at close range. He attempted to evade their shots before beginning to shoot back but quickly died before he could defend himself, achieving Rank #63.
Asmongold turned away from his computer screen upon his character's death, slamming an item repeatedly against what appeared to be his desk. He shouted "d*mn it," cursing himself for his loss, before taking a deep breath to calm down.
The streamer then turned his camera to show the mess he had created, his room now disheveled. Clothes and boxes lay turned on their sides, their contents spilled out.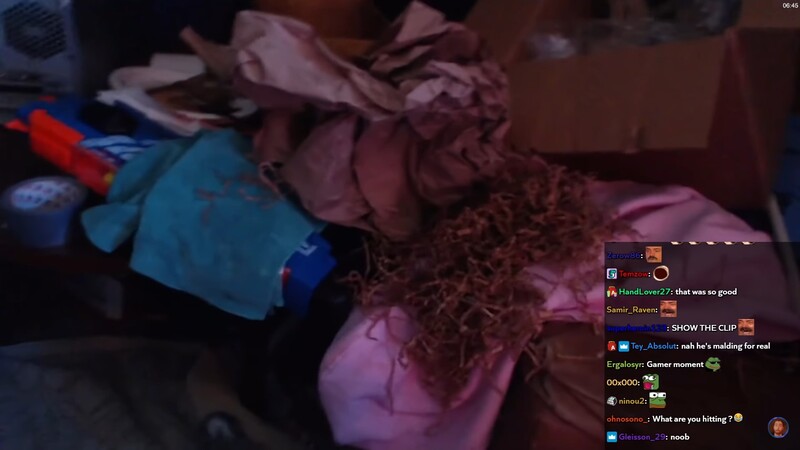 After the rage session, Asmongold took a few minutes to calm down before queueing up for another match.
Asmongold has somewhat of a reputation for raging, so his rage during this Fortnite game does not come as a surprise to most of his fans. In fact, YouTubers have even created "rage compilations" for the streamer, compiling all of the clips in which he becomes frustrated. 
Want to stay up to date with your favorite streamers? Take a look at our dedicated Twitch category for more updates!
Featured image courtesy of Asmongold.
---
For more Fortnite news be sure to check out our dedicated section, or some of our Guides & Tutorials, just below:
Fortnite Guides - All Fortnite Redeem Codes | When Does Fortnite Chapter 3 Season 5 Start?|All Fortnite Twitch Drop Rewards| How To Make Your Own Fortnite Skin |
Fortnite Events - Fortnite Winterfest 2022 | 
The Best Fortnite Creative Codes - Best Edit Course Codes|Best Prop Hunt Codes|Best Zombie Map Codes
Featured image courtesy of Epic Games.