Arriving a little late to the party way after Nexus War, the crossover between Fortnite and Marvel ended, Ant-Man will join the roster of skins available during Season 5, Zero Point.
Zero Point, which brings together the best hunters from the multiverse has seen icons such as Master Chief, Kratos, Ryu, Chun-Li, and even the Xenomorph and Ripley from the Alien series, which makes the inclusion of Ant-Man surprising to say the least.
Ant-Man Fortnite skin: Price and bundles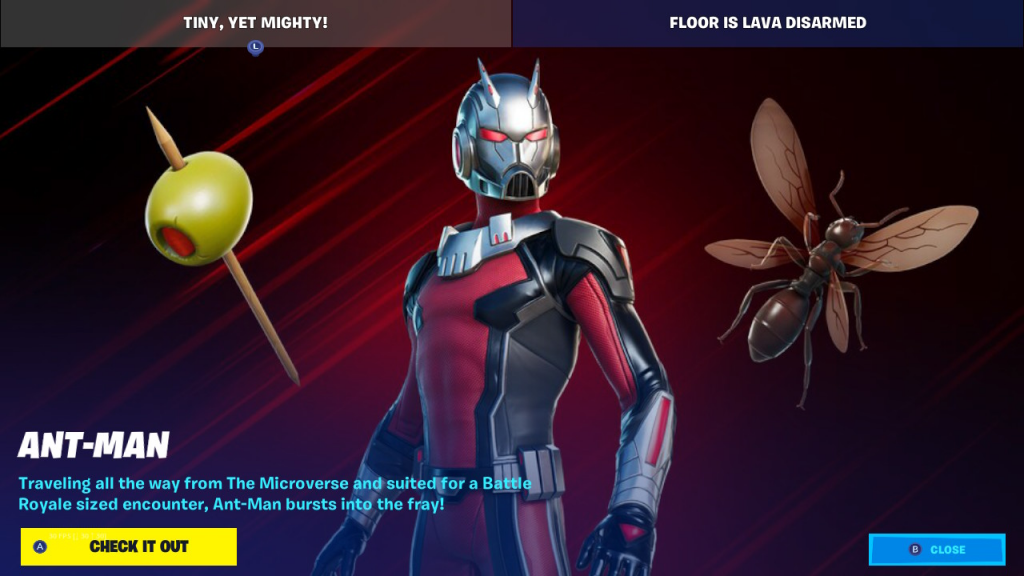 (Image: Epic Games)
This skin is similar to the MCU's rendition of Ant-Man portrayed by Paul Rudd, shining quite brightly thanks to its characteristic silver helmet with antennas, in addition to its iconic red and black details.
Being available in the game store, both a bundle of the skin with a backpack of Ant-Tonio, his well-known ant buddy, is being sold for a price of 1,500 V-Bucks.
There is also a special toothpick-shaped pick with an olive pierced by 800 V-Bucks.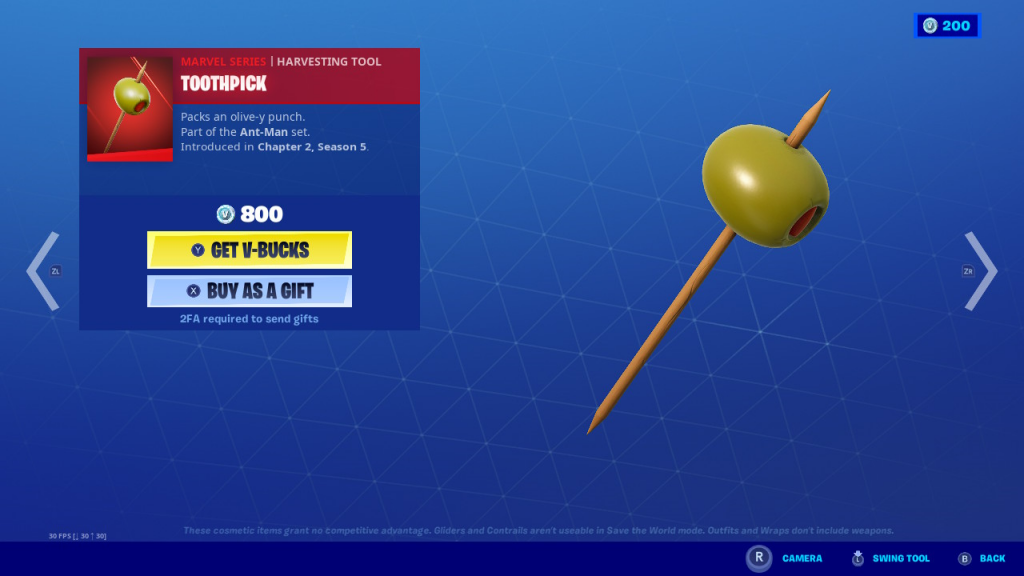 (Image: Epic Games)
And finally, the already typical bundle of all the aforementioned objects, for a special price of 1,800 V-Bucks.
Likewise, several skins and content of other Marvel characters, such as Deadpool, Captain America, Ghost Rider, some X-Men, among others, will be available alongside the Ant-Man skin.
The content from Ant-Man and the Marvel universe will be available within the in-game store for the next few days.