Epic Games has announced their newest skin, Sayara, arriving in the April Fortnite Crew Pack. Monthly subscribers will gain exclusive access to Sayara, bundled with several other cosmetics, including the Fangs of Sayara Back Bling, Dual Machettas Pickaxe and more. Here's everything you need to know. 
Fortnite April Fortnite Crew Pack - Release Date
The April 2022 Crew Pack will go live on 31st March at 8 pm EST or 1st April at 1 am BST. The Fortnite Crew subscription is currently priced at $11.99 / €11.99 / £9.99. However, if you're unsure what the subscription price is for your country or region, refer to the Fortnite Pricing Alignments FAQ page for more information.
Fortnite April Fortnite Crew Pack - Sayara Skin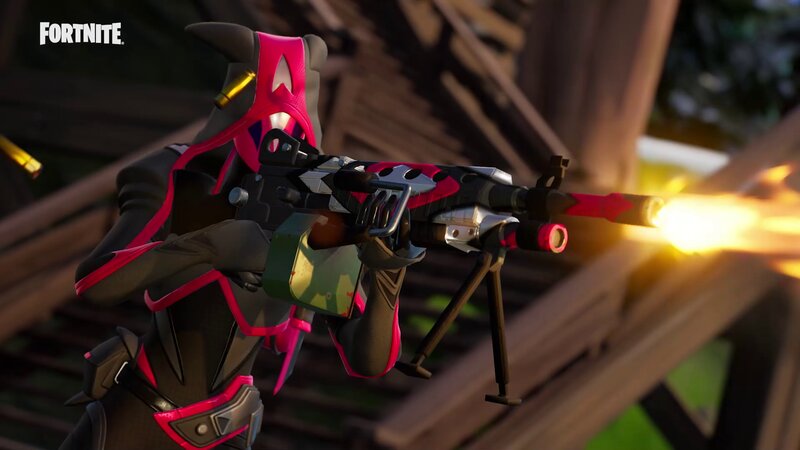 Fortnite Crew subscribers will receive the new Sayara skin as part of the April Crew Pack. Sayara is depicted as a cat or owl ninja who, along with her killer looks, boasts killer instincts and abilities. She loves music, dancing, and of course, death.
"Her face may be covered, but she's always watching. Though hooded and masked, Sayara is unhindered," the blog post reads. The Sayara skin comes fully decked out in all black with sharp pink and light grey highlights.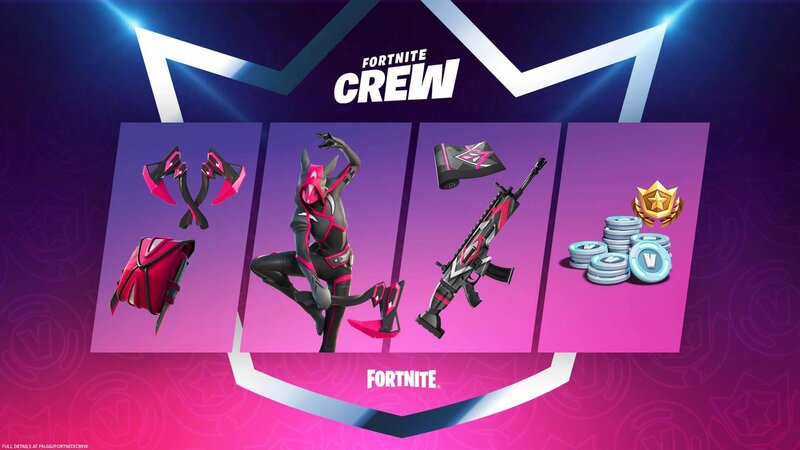 Fortnite April Fortnite Crew Pack - All Cosmetics
In addition to the Sayara Outfit, Fortnite Crew subscribers will receive the Fangs of Sayara Back Bling, a backpack holding two razor-sharp blades that sport her pink and black colour scheme. Subscribers will also receive the Dual Machettas Pickaxes, which are as deadly for cleaving through enemies as they are good-looking weapons. 
Always watching from the shadows, Sayara has never been too far from the action 👑

Sayara joins the Fortnite Crew on April 1. https://t.co/rYjF0L5TF4pic.twitter.com/4sLeVl8xuu

— Fortnite (@FortniteGame) March 27, 2022
Finally, the April Fortnite Crew Pack comes with the Sayara Sight Wrap, making your gear pop with Sayara's signature black and pink colour scheme and reminding your enemies to be wary as you mow them down. 
However, that's not all that comes with this Crew Pack. Epic Games have sweetened the pot with some extra goodies for all players in April, including instant access to the seasonal battle pass and 1,000 V-Bucks every month.
Note: Players who already own the current season battle pass will receive 950 V-Bucks as compensation. Also, the 1,000 V-Buck monthly bonus is received on the day of the subscribers' billing date.
For example, if a Fortnite Crew member signed up on 28th March, they will be granted 1,000 V-Bucks upon sign-up. Then while subscribed, 1,000 V-Bucks will be granted on 28th April, 28th May, and so on.
And that's everything you need to know about the April Crew Pack and the brand-new Sayara Outfit in Fortnite.
With all the goodies that come with the release of the April Crew Pack, we highly recommend you purchase this one. Otherwise, head over to our dedicated Fortnite section for more exclusive news, updates and guides.
Featured image courtesy of Epic Games
 
---
For more Fortnite news be sure to check out our dedicated section, or some of our Guides & Tutorials, just below:
Fortnite Guides - All Fortnite Redeem Codes | When Does Fortnite Chapter 3 Season 5 Start?|All Fortnite Twitch Drop Rewards| How To Make Your Own Fortnite Skin |
Fortnite Events - Fortnite Winterfest 2022 | 
The Best Fortnite Creative Codes - Best Edit Course Codes|Best Prop Hunt Codes|Best Zombie Map Codes
Featured image courtesy of Epic Games.